NASCAR DFS Pit Stop: Cup Series Daytona 8/27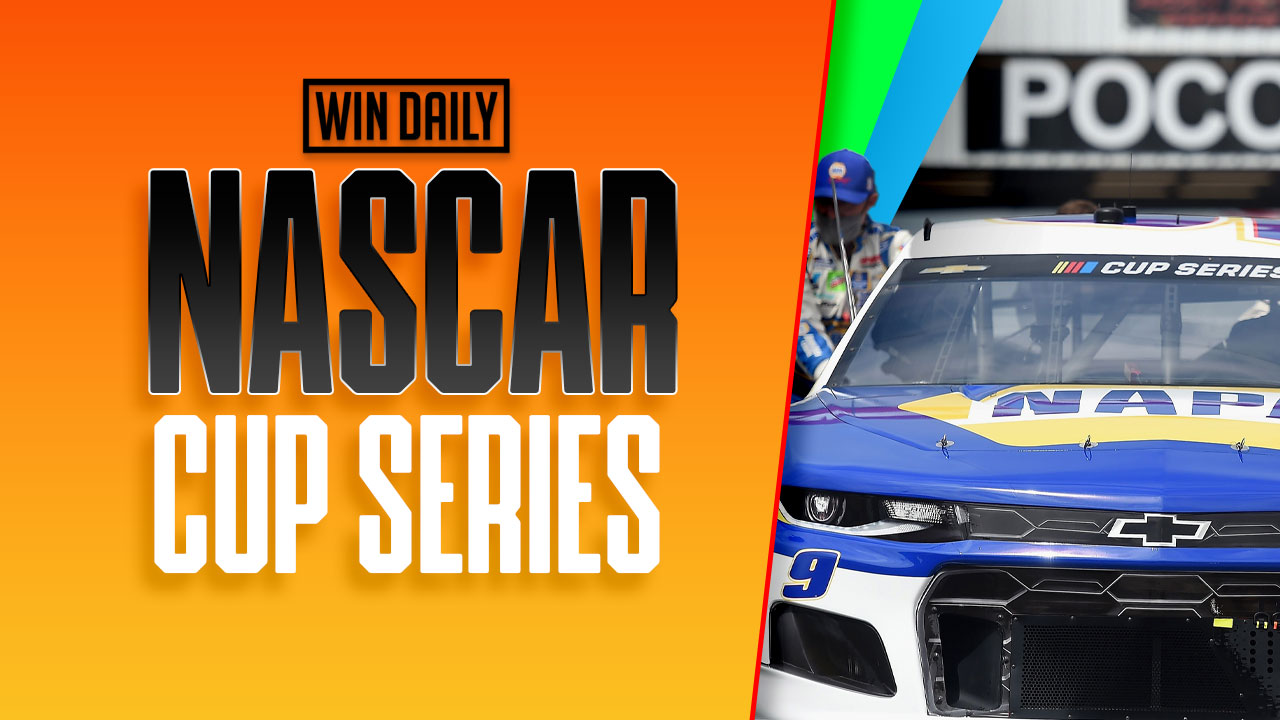 Welcome to the NASCAR DFS Pit Stop for Saturday Night's Coke Zero Sugar 400 from Daytona!!!
This article will be a little different than my typical Pit Stop pieces in the sense that I will discuss the strategy for playing both styles of contests and then list a few drivers that fit into those contest types. There are a lot of different ways to play these races and everyone has the strategy that they like best. I tried a new strategy for the Daytona 500 earlier this season and it worked out well. I did not win the million dollars, but I did have a highly profitable day. In addition, all six drivers from the winning lineup were in my article so I was on the right path, I just didn't get the build right.
There are a lot of factors we need to weigh when building for Saturday, two of those are lap count and cars entered. This race is 100 miles shorter, so we have 40 fewer laps to collect dominator points. There will also be three fewer drivers in this race with only 37 in the field. This is a big key because there a three fewer place differential points available which makes the mid-pack options more viable.
NASCAR DFS: Cash Game/Single Entry
Even though I highly encourage building many lineups and maxing out GPP's I understand that a lot of you like to play single-entry and cash in NASCAR.
Let's start with the value:
Like with all races, when building cash lineups, you want the safest plays. Noah Gragson ($5,300 – P37) is the chalk play and the top cash game play. Gragson is in a car that typically performs well at this track type and he starts dead last. There are three other good plays in the same price range as Gragson. David Ragan ($5,100 – P34), Todd Gilliland ($5,200 – P32), and Harrison Burton ($4,900 – P29 are also pretty safe plays, but I prefer to use Gragson over all of them.
Best of the rest:
Since there was no qualifying this week, there are a lot of good plays in the lower top tier to mid-tier which means we don't need to load up on the value for cash. Denny Hamlin ($9,600 – P19) is one of only a few drivers in the top tier who could be considered for cash or SE. Hamlin is a three-time winner at Daytona and he should be considered a favorite to win for the fourth time. Bubba Wallace ($7,800 – P30) is the best cash play on the entire slate. Wallace is an excellent superspeedway driver and should be in contention for the win on Saturday. Wallace is too cheap for where he is starting and should carry incredibly high ownership.
I expect Brad Keselowski ($7,200 – P24) to be highly owned on Saturday making him another great play for these contests. Keselowski is a dominant driver at superspeedway and he showed that he can do it in this RFK Racing Ford at the 500 earlier in 2022. In that race, Keselowski led the most laps (67) and finished 9th. I would not be surprised to see him finish in the top 10 again on Saturday.
Other Options: Kyle Busch ($9,400 -P22), Corey Lajoie ($5,800 – P31)
NASCAR DFS: GPP Plays
Everyone's first instinct is to just play the bottom six drivers and hope for place differential. That will not win you a contest and may not even get you to the cash line. When you play GPP's the goal is to get the takedown but playing six highly owned drivers will not get you there and if it does you will tie with 12 other exact copies of your lineup. When you build for tournaments you need to identify the drivers who will be low owned and there will be plenty in this field.
Since it's still before football season there will be some inexperienced players in these contests and they will look at the drivers up front and their high salaries and play them. Now, if you are like me and playing over 200 lineups on Saturday it is ok to get exposure to the drivers in the top five, but no more than 7-10% of your lineups. If you are playing a 20-max entry contest these drivers are a fade for you because there is no advantage gained by playing them.
GPP Value:
In my opinion, Justin Haley ($6,400 – P18) is the ultimate GPP play on this slate. Haley starts in a spot where people will overlook him for the cheaper drivers starting in the 30's but that's what makes him perfect for GPP's. Haley is a great Superspeedway driver and has a (rain-shortened) win at Daytona in the Cup Series.
Two other drivers in the same price range as Haley are Aric Almirola ($6,700 – P27) and Daniel Hemric ($6,500 – P28). Both are also good superspeedway drivers and give you some good place differential upside at potentially lower ownership. Erik Jones ($6,900 – P11) is also in this same price range, but he has the potential to be sub-10% owned. Jones is another driver who runs well consistently at this track type and is a driver I could see winning this race.
Higher Priced Plays:
I am not sure what to do with Ryan Blaney ($10,000 – P16) this week. Blaney should safely be in the playoffs with Kurt Busch removing himself from the playoffs. Blaney will still need to finish well and could just try and avoid any carnage and finish the race clean. With so much value in this race, there is a chance that Blaney carries some decent ownership. I will be looking at his projected ownership Saturday morning. If it appears Blaney's ownership is in the teens then I will be using him in GPP's.
Joey Logano ($9,800 – P3) is one of the best superspeedway drivers in the field. I believe that Logano will lead laps on Saturday and could be the overall lap leader as well. Now, if you go back to what I said at the start of this section, Logano isn't worth the risk if you are making 20 or fewer lineups. Austin Cindric ($8,500 – P14) and William Byron ($8,400 – P17) are in that sweet spot where they are in play, but still risky. Both of these drivers have won at Daytona recently and could be a factor at the race end.
If you are playing a lot of lineups like I am then you can and should mix some of the cash options into your lineups but just don't be too overweight on any of them.
Check out my NASCAR DFS Tutorial! Ensure you are ready and understand how I break down the races and build lineups (https://windailysports.com/nascar-dfs-pit-stop-2021-introduction-to-nascar-dfs/).
There were a lot of changes in the cars and what driver is in what car/truck in 2022. Check out my What's new in 2022 article (https://windailysports.com/nascar-dfs-whats-new-in-2022/)