NASCAR DFS at Kentucky: Picks and Preview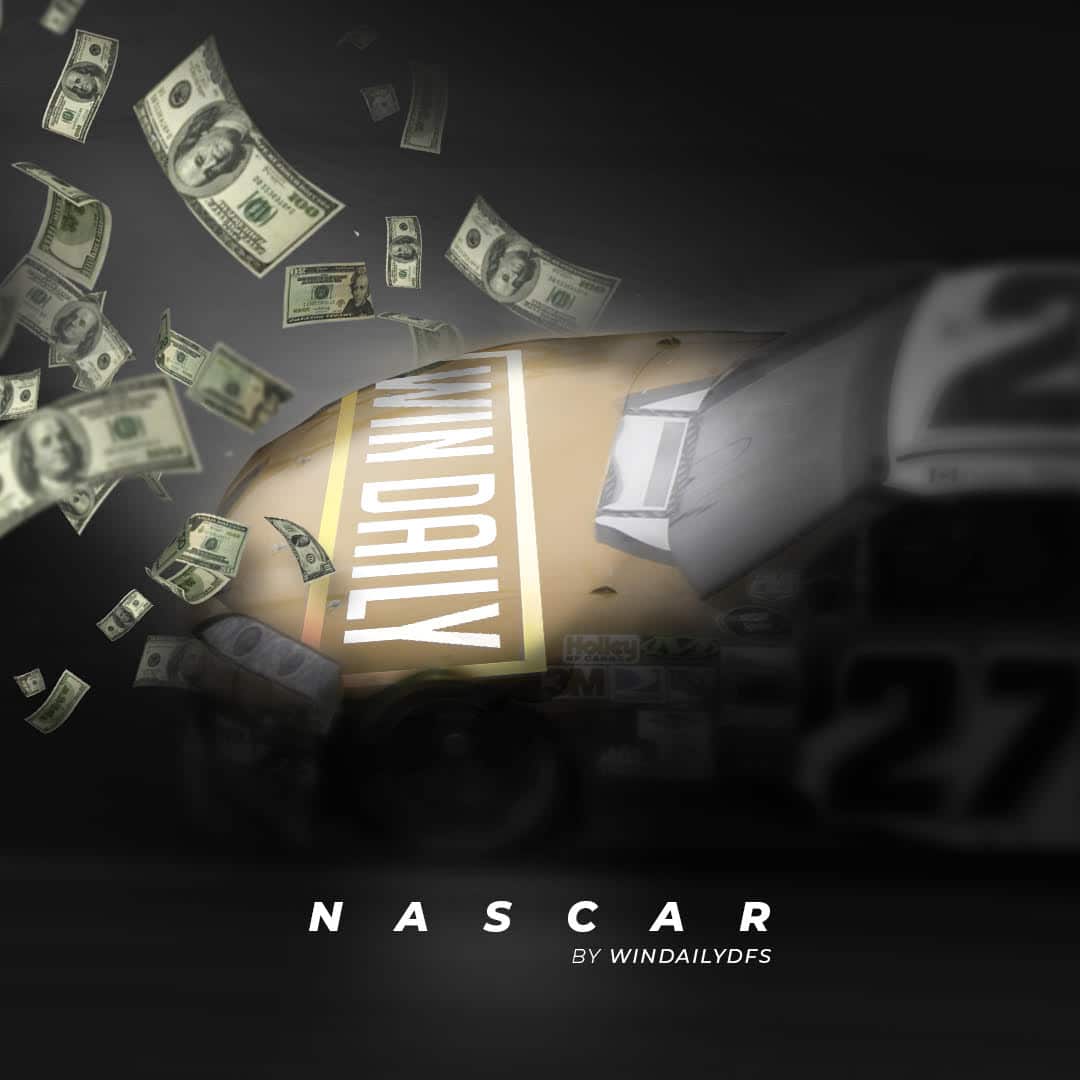 NASCAR heads to Kentucky after a crazy weekend at Daytona which ended early because of rain. Justin Haley, a NASCAR Xfinity Series regular, got the win after the race was called with over 30 laps left. Six of the Top 10 finishers at Daytona are worse than 15th in points standings and five of those six are outside the Top 20. It was an unpredictable race coming in and only became harder to believe when weather ended it early. The Quaker State 400 at Kentucky should be much easier to project in NASCAR DFS.
Sign up NOW for WIN DAILY Premium Gold here. Projections, weather reports, wagering info, 24/7 expert chats and more.
Strategy
The NASCAR DFS strategy for Kentucky is much more straightforward than we have seen in the past few weeks. There are 267 laps at this 1.5 mile track. Martin Truex Jr. and Kyle Busch have led 438 laps combined over the past two races here with absurd Driver Ratings, which shows dominant cars can run away with the race at Kentucky. The winner of this race has qualified in the Top 10 is seven of eight events and started on the front row five times. Qualifying up front will normally translate to running up front on race day at Kentucky. Salaries are based on DraftKings.
High Salary ($9,000+)
Kyle Busch ($11,500)
Kyle Busch is the highest priced driver on the slate at Kentucky. In his eight career starts his worst finish is 12th and he has seven Top 10s. Busch also has two wins and six Top 5s here. He has never had a Driver Rating below 108 at this track. Busch has ran the second most fastest laps over the past three years and has led 112 laps since 2016. He is a great choice this week if you can afford him.
Martin Truex Jr. ($11,000)
Once again he is my favorite NASCAR DFS driver to put up the most points. Truex Jr. has been a major force here over the past few years. He won in 2017 and 2018, both in dominating fashion. In 2017, he led 152 laps and had a Driver Rating of 149. The race in 2018 was no different as he led 172 laps with a Driver Rating of 148.9. He has won every stage over the past two years as well. I expect more of the same from him this weekend. He is again my top pick before qualifying.
Brad Keselowski ($10,000)
Keselowski has been boom or bust in NASCAR DFS at Kentucky. He has two unlucky finishes of 33rd and 39th but other than those he has never finished worse than seventh, winning three times. Keselowski comes at a bit of a discount compared to the top guys but has just as good, if not better history here than anyone. If you are looking for a more balanced lineup, Keselowski is a great elite option.
Kyle Larson ($9,500)
Larson has somewhat debunked the trend of needing to start up front at Kentucky. Larson has put up back to back impressive races despite poor starting positions. In 2018, Larson started in 18th and finished ninth and in 2017 Larson started in 40th and finished second. His Driver Ratings of 96.2 and 107.6 in those two races were impressive. If you are looking for a Place Differential high upside play, Larson could be that option if he continues to qualify here as he has in the past.
Mid Salary ($8,900 – $7,000)
Erik Jones ($8,900)
Erik Jones has finishes of sixth and seventh in two races at Kentucky. Jones is also coming in with some confidence as he had Top 10 finishes in three of his last four races before the fiasco at Daytona. His Driver Rating of 99.3 here also shows his finishes were no flukes. Jones should run near the Top 5 in this one and I could see him competing for the win.
Alex Bowman ($8,500)
Bowman comes in with arguably more confidence than anyone in the Monster Energy Cup Series. Bowman picked up his first career win two weeks ago at Chicagoland, also a 1.5 mile track. He earned 95 NASCAR DFS points in that win. Although I am not predicting a win, he has displayed great speed all year and this is a track where speed is huge. Having a car that can qualify up front is so important and he normally gives a good run to the pole. I expect him to start in the Top 10 and run there all day.
Ryan Blaney ($8,300)
Blaney just continues to drop in salary and I am not sure why. He did run into some bad luck in the middle of the season but he had three straight Top 10s going into last week and seems to be rounding into form at the right time. Blaney has back to back Top 10s at Kentucky and finished second here last year with a Driver Rating of 121.4. He started seventh and ran fourth and third in the two stages, as he kept getting better all race and ran up front all day. Get on Blaney before his NASCAR DFS price jumps, as he regains his early season form.
Daniel Suarez ($7,600)
Suarez is another guy with only a few races at Kentucky. He has shown decent speeds here in the past with starting positions of 11th and ninth to go with finishes of 15th and 18th. He has been pretty consistent all year as well and this is a low price for him. Suarez has seven Top 10s this year and he should be able to get close to that this week.
Low Salary ($6,900 and lower)
David Ragan ($5,700)
Ragan has never finished in a worse position than he qualified at Kentucky. He has positive Place Differentials of six, two, nine, and seven over the past four races at this track. Ragan can get you positive PD points. At this price, he will be a good NASCAR DFS value.
Bubba Wallace ($5,500)
Wallace has a much higher Driver Rating at Kentucky than anyone else in this price range. His Driver Rating of 64.8 over the past two years at this track is in line with drivers like William Byron and Ryan Newman, who are priced at $7,500 and $7,900. His two career races here ended with finishes of 27th and 11th.
*Check back after qualifying for the post qualifying report.
Thank you for reading. You can join the Win Daily team by following the link here. This will give you access to all of the FREE content along with options to join our premium. Follow myself and Win Daily on Twitter at @thiel_boy and @windailydfs.
Ethan Thiel is an up and coming sports writer for WinDaily who specializes in writing about Daily Fantasy Sports. After many years of ups and downs on these sites himself, he knows the dedication it takes to get consistent and long term success. Ethan has been a sports enthusiast his whole life and follows closely with the NFL, MLB, NBA, NHL, PGA, NASCAR, and collegiate sports in these areas. Being in a sports filled family and reliving the glory days of playing himself has kept him involved with these sports even outside the fantasy world. To contact Ethan, please send emails to ethanthiel@ymail.com or reach him on Twitter @Thiel_boy.