MLBMA: Applying ORC+/PRA+ to Tonight's Slate 6.28.19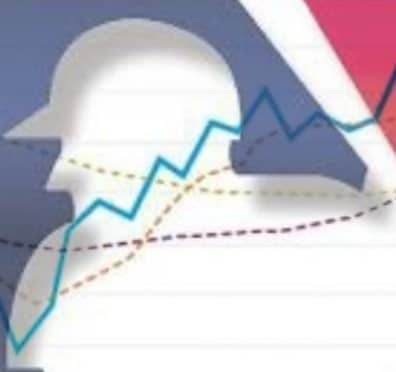 Thanks again for following my latest custom work on ORC/PRA, I really do appreciate it. I hope you've profited as much as I have this season off the MLBMA program. My apologies for yesterday's article; It was a bit rushed and contained some typos, a stark contrast from my usual anal retentive output.
I've received some really great feedback on the new MLBMA daily metrics ORC+ & PRA+. I'm most pleased with the way it translates between formats, something I'll focus on today as we go over the algo results. The vast majority of the daily bettors/players I know are working at least one job and taking care of a family while trying to digest an ever advancing statistical landscape. It's a lot to ask. That's where I want my daily algo readouts to come into play. Once you understand how to read this sheet, you can make your own determinations that will apply directly and instantly to bets, lineups stacks or both (in my case).
I would be remiss if I didn't throw in a tidbit on discipline, and how important it is to manage risk if you are indeed serious about sustaining profitability in a sports market. You will notice that some games aren't included on my results table. Certain situations will get a game flagged as a fade, and there are a few examples already of that today. One red flag is trying to predict how a pitcher will respond coming off the IL, which has been a tall task league wide this year. I also generally fade betting games with openers, or any games without starters named the night before.
Quick recap from yesterday's introduction; I've created some new custom stats we'll be using going forward that will encompass all the prerequisites. For example a team with a high scoring offensive grade means it has already passed rigorous standards on combinations of weighted rolling averages, trend & split tests. To list all of the pertinent stats individually is a waste of precious time we don't have in a 24/7 MLB market. Also if you've been following along this season, you have an idea of my structure as far as what my statistical arguments look like. Ultimately my goal is to give you the most comprehensive & unique snapshot of any given MLB slate. I want it to cater to those without tons of time to do their own data mining, and be immediately effective across all formats. Profit is the name of the game, and efficacy is paramount. I bet, I play DFS and I play fantasy. This table readout serves all three simultaneously, providing you speak the language.
ORC% – Offensive Runs Created, as a percentage of the league average
ORC+ – Offensive Runs Created, where the league average for teams is 100, and every point above 100 is a percentage point above league average. 
PRA% – Pitching Runs Allowed, as a percentage of the league average
PRA+ – Pitching Runs Allowed, where the league average for teams is 100, and every point above 100 is a percentage point above league average. 
You'll also notice teams have different colors assigned to them. This is based on team wOBA over the last seven days, updated daily. Think of it as being on a heat scale. I always like to keep a team's last 250 PA in mind before making my decisions. It's a very helpful tool in avoiding a buzzsaw.
Red > .340
Orange .325 – .339
Yellow .291 – .325
Blue < .290
The conditional formatting for the board is set similarly to incomparable Baseball Savant where red is elite, all the way down to blue being the worst. So regardless which side of the ball we're analyzing, we're always looking for the color red and higher numbers on ORC+/PRA+.
MLBMA ORC+/PRA+ Results 6.28.19
Initial Takeaways
Fade betting CLE/BAL. Good SPs off IL. CLE DFS stack in play Away vs LHP.
Fade betting KC/TOR. TOR DFS stack in play at Home vs LHP.
Fade betting SEA/HOU. SEA Starter TBD. HOU DFS stack in play at Home.
Fade MIN/CHW outright. CHW Starter TBD.
Fade betting COL/LAD ML. Over always in play at any line, any price. DFS stacks in play both ways every night in Coors.
Faded OAK/LAA outright. Opener + Fiers recent home success.
Table Analysis
The first move to analyze the board for tonight's highest probability ML bets is to read ORC+/PRA+ left to right. If one team has an advantage in adjacent columns (two red columns next to each other), that's an F5ML play. For example above, SD & WAS both have two red bars, or a large advantage in both ORC+ & PRA+. None of the other games above present a clear two phase advantage.
The next step is to check bullpen performance to see if you'd rather bet the game for nine innings. Up until this season, I always preached going nine innings and getting those extra at bats. Whether it's the ball, the zone, the lack of drugs or the umps I don't make excuses. I adjust with the data to profit and bring home the bacon. Bullpens are in absolute freefall, and I have several tweets @mlbmovingavg detailing the stats. Both the Padres & the Nats are among these teams with terrible pens lately, so my plays are only five innings. Betting has been a minefield recently & since there's only two plays tonight, I'm going to pack them together.
SD F5ML + WAS F5ML = (+188)
The next step if you do bet over/under is to use the same board but read the team results across.We're looking for offenses marked red, facing pitchers marked blue on both sides. You'll see two red boxes on the left & two blue boxes on the right. Tonight there is a potential hit on the over for the PIT/MIL game. Two hot offenses entering strong splits with all the other statistical trimmings, are facing struggling pitchers in their weakest splits. I'm always a bit squeamish when it comes to going over a number as high as 11. I wanted to let the bullpen data decide this one. Both teams' relievers have actually been decent so for right now I'm going to pass on this one, even though it's certainly playable.
The opposite works for unders, but in this environment it's too dangerous in my opinion to be fighting the new bouncy ball. There is technically an under hit in CHC/CIN. Both offenses are struggling against good pitchers in their strong split, but I'll pass. There's so many opportunities to make money, why go short in this bull market?
Lastly, DFS stacks and Team Totals have the same process; Looking for large discrepancies between ORC & PRA when reading crisscross. Tonight's stacks not mentioned above are
Picking the exact players is always tough, but I use the salary cap to try and get four consecutive hitters on two of my identified stacks.
That's more than enough for now. Please get back to me and let me know what you think, and if this method would appeal to you as a player on a daily basis.
Let's get it.
Related Topics:
Baseball Twitter's Robin Hood. Lifetime baseball fan, avid capper and fantasy baseball player. 15+ years of stock trading experience, specializing in risk management and advanced game theories. Creator of the MLB Moving Averages algorithm in 2018