MLB DFS Winners and Losers: Hendricks, Dietrich and More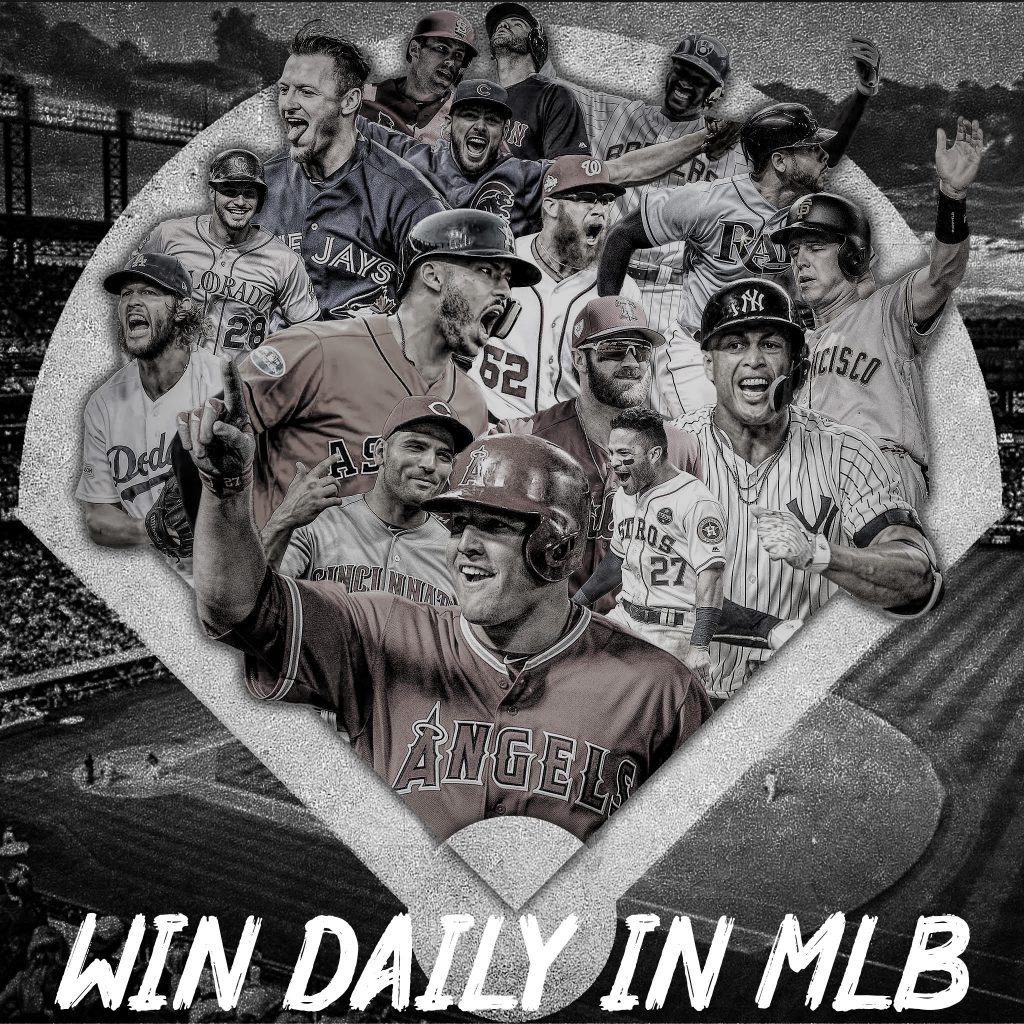 There was a 14 game slate on Friday May 3rd. I am going to go through some of the top performers and a couple players who fell short of expectations.
Winners
Kyle Hendricks ($7,500)
Kyle Hendricks and the Cubs faced off against the St Louis Cardinals on Friday. Hendricks pitched very well and extremely efficiently. He threw a complete game shutout on only 81 pitches. He allowed four hits, no walks, and picked up three strikeouts. This improved his record on the year to 2-4. He gave owners 32.85 fantasy points in this performance. Although the strikeout numbers were not there, it is hard to ask for much more than Hendricks gave you. This start lowered his ERA to 3.93 and his WHIP is now down to 1.43.
Hendricks' Outlook
Kyle Hendricks' next projected start will come at home against the Miami Marlins on Wednesday May 8th. The Cubs are currently on a hot streak, winning 12 of their last 15 games. The Marlins are currently last in the league, scoring only 86 runs so far. This has their average runs per game sitting at a dismal 2.86. Their team batting average in not a whole lot better, sitting at .228. Hendricks should still be reasonably priced after this start and he is in a great spot in his next start. His strikeout numbers have been better than he showed in this outing, at nearly nine strikeouts per nine innings before Friday. Roster him with confidence in his next game against one of the worst offenses in the league.
Anthony Rizzo ($5,100)
Rizzo helped power Hendricks and the Cubs to a 4-0 win against the Cardinals. He went 3-for-3, which included a home run and two RBI. Rizzo also added a walk in this one. This all added up to 26 fantasy points on the day. That is now four out of Rizzo's last five games where he scored at least 16 fantasy points. He has hit four home runs in his last five games and his average has been raised to .252. On the season he has eight home runs and 23 RBI with an OPS of .938.
Rizzo's Outlook
Rizzo and the Cubs will face the Cardinals again on Saturday when Michael Wacha takes the mound. Wacha has pitched okay but not great so far this year. He has an ERA of 4.79 and a WHIP of 1.56. He is coming off back-to-back decent starts, giving up a combined five earned runs over 11 innings. Rizzo has been hitting very well lately and I expect that continue against the righty Wacha. Rizzo, in his career off Wacha, has a batting average of .476 over 42 at bats. That is a very good sample size and Rizzo has demolished Wacha. His OPS in this matchup is also an impressive 1.249. Roster Rizzo on Saturday and reap the benefits of this great matchup.
Derek Dietrich ($4,100)
Dietrich faced off against the Giants and did a lot of damage early. He hit two home runs and had six RBI before the game reached the fourth inning. Dietrich and the Reds were able to chase the Giants starting pitcher, Tyler Beede, after just 2.1 innings. This game improved Dietrich's numbers, which coming into the game were not very impressive. His average sat at .217 and he had five home runs with only 14 RBI. His OPS was in pretty good shape already at .850.
Dietrich's Outlook
Dietrich and the Reds will face off against Dereck Rodriguez and the Giants on Saturday. Rodriguez has pitched okay to start the year, with an ERA of 4.35 and a WHIP of 1.26. He was roughed up in his last outing, giving up six runs on seven hits over only three innings. This past game comes as a surprise, as he had come into this game with 12 straight games with six or less fantasy points. With his average sitting at only .217, I am going to see this as an outlier and stay away from Dietrich for the most part moving forward.
Losers
Paul Goldschmidt ($4,600)
Goldschmidt and the Cardinals could not get anything going against Hendricks and the Cubs on Friday. Goldschmidt went 0-for-4 and had a strikeout as Hendricks pitched the entire game. His batting average now sits at .254 with an OPS of .830. He has nine home runs with 19 RBI. He has really struggled as of late as well, finishing his last eight games with less than double digit fantasy points. His price has dropped dramatically because of this, nearly $1000 in the last five days.
Goldschmidt's Outlook
Goldschmidt and the Cardinals will face off against the Cubs on Saturday. On the mound for the Cubs will be Yu Darvish. He has struggled so far this year with an ERA of 5.02 and a WHIP of 1.57. He has picked it up in his last three starts, though, giving up only six earned runs over 16.2 innings. Goldschmidt does not have many at bats against Darvish in his career, only six, but he has yet to reach base against him. With Darvish's recent resurgence and Goldschmidt's cold streak I will be staying away from him on Saturday and for at least the near future.
Jason Heyward ($4,700)
Heyward faced off against Jack Flaherty and the Cardinals on Friday and he could not get anything going. Heyward went 0-for-4 in the Cubs loss on Friday. This lowered his yearly batting average to .315 and his OPS to .928, both very impressive numbers on the year. He has hit five home runs and has 16 RBI. After being pretty consistent to start the year, Heyward has become boom or bust lately. He has eight games with four or fewer fantasy points over his last his last 11. The other three games, he gave owners at least 14 points.
Heyward's Outlook
Heyward and the Cubs will face off against Michael Wacha and the Cardinals again on Saturday. I went into Wacha's season a littler earlier in the Rizzo section. Wacha really only has one bad start so far this year, when he gave up seven earned over only 3.2 innings on April 11th against the Dodgers. Other than that game he has been pretty consistent, getting through at least five innings and giving up between one and three earned runs. I was looking to roster Rizzo because of his form and history against Wacha but it is the opposite with Heyward. His recent form has not been very good and he only has two career hits in 16 at bats against Wacha. I am going to stay away from Heyward on Saturday and will continue to stay away unless the matchup is perfect moving forward.
Injury Report
Daniel Murphy of the Rockies was out of the lineup Friday with back tightness. He is expected back for Saturday's game.
Troy Tulowitzki has a mild calf strain and will be out at least another week.
Ethan Thiel is an up and coming sports writer for WinDaily who specializes in writing about Daily Fantasy Sports. After many years of ups and downs on these sites himself, he knows the dedication it takes to get consistent and long term success. Ethan has been a sports enthusiast his whole life and follows closely with the NFL, MLB, NBA, NHL, PGA, NASCAR, and collegiate sports in these areas. Being in a sports filled family and reliving the glory days of playing himself has kept him involved with these sports even outside the fantasy world. To contact Ethan, please send emails to ethanthiel@ymail.com or reach him on Twitter @Thiel_boy.