MLB DFS Winners and Losers: Cruz, Freeman and More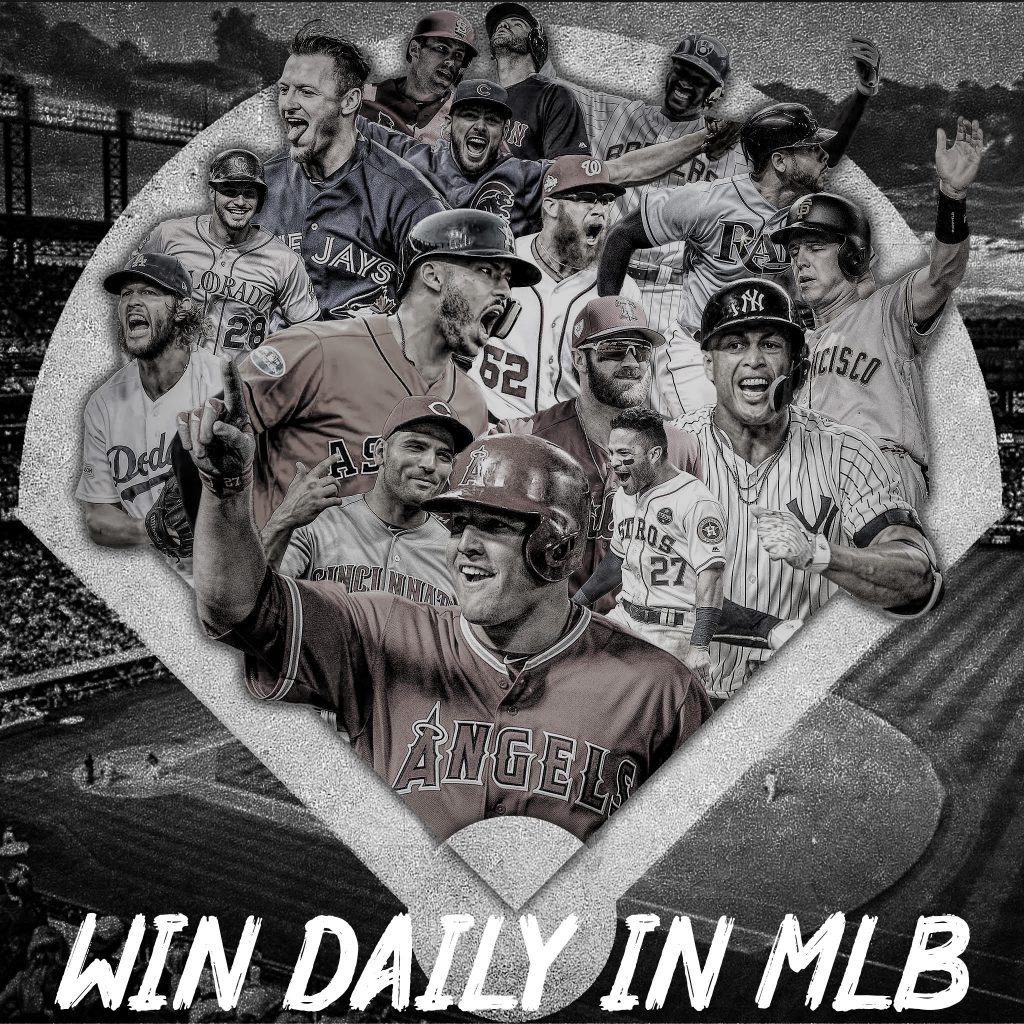 There was a 15-game slate on Friday April 26th. I am going to go into detail on a few players who performed really well and some who underachieved. Salaries and points are based off DraftKings.
Winners
Nelson Cruz ($4,700)
Cruz went 3 for 4 with two home runs against Alex Cobb and the Orioles. Nelson was able to put up 31 fantasy points and just added to his good start to the season. Cruz had an OPS this year of .897 coming into Friday to go along with a batting average of .279. He hit his fourth and fifth home runs of the season and added RBI numbers 14 and 15. He was also able to up his already good average of 8.6 fantasy points per game.
Cruz's Outlook
Cruz will look to continue his good start against Dan Straily and the Orioles. Straily has struggled mightily early this year and this should be a great spot for Cruz and the entire Twins offense to continue their hot start. Straily has an ERA near nine and a WHIP of 1.84. He has given up seven home runs in four games already this year and the way the Twins have been hitting I expect that to rise. Roster Cruz with confidence on Saturday and moving forward as he has been a great fantasy asset so far.
Max Scherzer ($10,400)
Scherzer faced off against the San Diego Padres and pitched really well. He was able to get through seven innings while giving up only two earned runs. Scherzer surrendered four hits and one home run over 101 pitches thrown. He was able to rack up 10 strikeouts to go with zero walks over the seven innings pitched. All this added up to 29.35 fantasy points. Scherzer left the game with the scored tied 2-2 and was unable to pick up his second win of the season. Surprisingly, Scherzer's record sits at 1-3 early in the season.
Scherzer's Outlook
Scherzer has not been his normal Cy Young self to start the season but this last start could get him back on track. After starting the year with only one win through six starts I expect him to turn it around. He is just too good of a pitcher to go too long without showing his top stuff. His strikeout numbers are still up with 54 through 39.1 innings. That equals out to a K/9 of above 12. His next start will come against the Cardinals on Wednesday May 1st. The Cardinals have won five out of their last six and have done well with the bats in that streak. Scherzer has not been himself to start the year and at top end pricing I would stay away until he can prove he will get back to his Cy Young form. He still has huge upside but thus far has also had a few games where he disappointed.
Tyler Flowers ($3,600)
Tyler Flowers of the Atlanta Braves had a very good game, going 4 for 4 against the Colorado Rockies. Flowers put up 34 fantasy points in large part due to the two solo home runs he hit. He also added two singles. Flowers hit a deep blast in the sixth, measuring 438 feet and added another in the ninth that measured 366 feet. Flowers has played extremely well this year with a batting average of .317 coming into Friday. He only had one home run coming into Friday, but his two home runs show that he has some power upside moving forward.
Flowers' Outlook
Flowers is in a bit of a platoon with Brian McCann but any chance when he starts will be an opportunity to roster him. He comes at a discounted price and with the overall numbers he is putting up this year I think he is worth a look. He has shown good upside but also has a very low floor, putting up double digit points in three of his last 10 games but also five games with three or less points in that same span. I would expect him to get another start Saturday after this great game and he will face Jon Gray and the Rockies. Gray has been pretty good this year and even after his big game I would try and not chase points. He has been inconsistent thus far, so stay away while his ownership rises.
Losers
Manny Machado ($3,700)
Manny Machado mustered five fantasy points against Max Scherzer and the Washington Nationals. Machado went 1 for 4 with an RBI single and had three strikeouts. Machado continued his early struggles this year. This is Machado's 10th straight game with under 10 fantasy points. He has an average of only .244 and an equally as bad OPS of .744. He had only been able to put up four home runs and nine RBI coming into Friday despite all of the preseason hype.
Machado's Outlook
Machado has struggled mightily to start the year and Friday was no different. He has only been able to put up double digit points five times this year in 24 games. He has 23 strikeouts compared to only 21 hits and 11 walks. Next up for the Padres and Machado is Stephen Strasburg and the Nationals. Strasburg has an okay ERA of 4.11 but has a great WHIP of only 1.08. Strasburg has an opponent average of only .209 and I do not expect this to be where Machado breaks out. Machado's salary has decreased monumentally the last couple games but I still do not trust someone who hasn't had double digit points in 10 games. Machado's name will keep his ownership up, so let everyone else roster him until he proves he can put up good numbers.
Chris Archer ($8,800)
Chris Archer and the Pirates faced off against the Dodgers and it did not go very well for Archer. He was only able to get through four innings and gave up six earned runs along the way. Archer allowed six hits, including two home runs and also walked three hitters. He was able to muster only three strikeouts over his 88 pitches thrown. All this added up to negative 2.4 points and Archer's worst start of the season. Coming into Friday's game Archer had a good ERA of 2.74 and an impressive WHIP of 1.13. He also has a K/9 of over 9.
Archer's Outlook
Archer has now had back to back rough starts, combining for only 2.1 points in his last two starts combined. His first three starts of the year were impressive, giving up only four earned runs over 18 innings to go with 24 strikeouts. Archer's next projected start will be home against the Oakland Athletics on Friday May 3rd. The Athletics' offense has been good this year with a combined average of .253 and nearly five runs per game. I do like Archer's outlook for the year but I am going to wait at least one more start before inserting him into my lineups.
Ethan Thiel is an up and coming sports writer for WinDaily who specializes in writing about Daily Fantasy Sports. After many years of ups and downs on these sites himself, he knows the dedication it takes to get consistent and long term success. Ethan has been a sports enthusiast his whole life and follows closely with the NFL, MLB, NBA, NHL, PGA, NASCAR, and collegiate sports in these areas. Being in a sports filled family and reliving the glory days of playing himself has kept him involved with these sports even outside the fantasy world. To contact Ethan, please send emails to ethanthiel@ymail.com or reach him on Twitter @Thiel_boy.