MLB DFS Winners and Losers: Carrasco, La Stella and More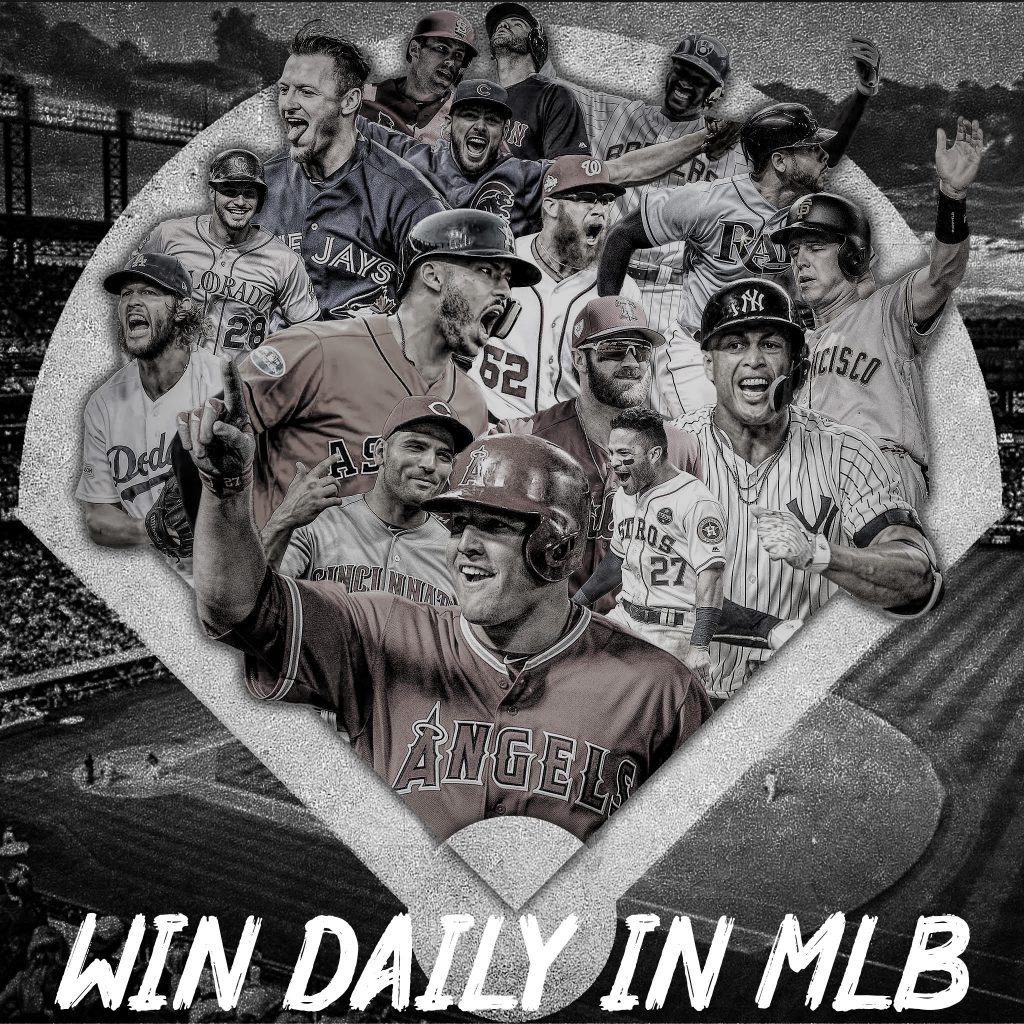 There was a 10 game slate on Thursday May 9th. I will go into detail on some players who performed really well and some who underachieved. All salaries and points are based on DraftKings.
Winners
Carlos Carrasco ($10,200)
Carrasco and the Indians hosted the White Sox on Thursday and Carrasco was able to pick up the win. He pitched five innings and picked up six strikeouts along the way. Carrasco only gave up two hits on the day and had zero walks. He gave his fantasy owners 31.05 fantasy points. After weather shortened this game, Carrasco was credited with a complete game shutout. He would have rack up more points if the game was played in full, but owners will be happy with the bonus points that go with complete games. Carrasco improved to 3-3 on the year after the win.
Carrasco's Outlook
Carrasco's next projected start will be in Chicago against the White Sox on Tuesday May 14th. He should be plenty fresh, as he was only asked to throw 63 pitches in his game on Thursday. The White Sox are near the middle of the league in averaging 4.77 runs per game. They do have a good team batting average of .257, which ranks them seventh in the league. The White Sox also rank seventh in the league in strikeouts, which should fit right into Carrasco's style. His K/9 currently is just over 12.5. Carrasco will continue to stay expensive but he is worth rostering in this tasty matchup on Tuesday.
Tyler Austin ($4,800)
Austin was a beneficiary of playing at Coors Field, as he went 2-for-5 with two home runs. He accounted for six RBI. He also struck out once. This was another high scoring game in Colorado, as the teams combined for 23 runs. Austin has played well in spots this year and went into Thursday's game with a batting average of .314 and on OPS of .843. These were his first two home runs on the season and his RBI total rose to nine.
Austin's Outlook
Austin and the Giants will head back home for a three game series against the Cincinnati Reds. The Reds have an excellent pitching staff this year and their team ERA is currently second best in the league at 3.44. The Reds also have the fourth best opponent,s batting average at only .230. With nearly all of Austin's run production coming on Thursday, it is hard to trust him moving forward before we see some consistency. Also, with the Reds' dominant pitching, I will be staying away from him in this series.
Tommy La Stella ($4,000)
La Stella and the Angels faced the Tigers in Detroit on Thursday. La Stella went 2-for-4 with two runs in this one. These two dingers accounted for four RBI. He totaled 32 fantasy points. La Stella has surprisingly paced the Angels in RBI this year with 23. He also has nine home runs, which is only one less than his career total coming into 2019. His batting average now is at .256. His OPS is in very good shape at .916. These are power numbers we have not seen from La Stella in his career.
La Stella's Outlook
La Stella and the Angels will now head to Baltimore for a three game series against the Orioles. Baltimore's pitching staff has the worst team ERA in the league at 5.52. They are also tied for 29th in batting average at .269. La Stella should have some power regression coming, as his numbers are way above his career average. His season OPS is .916 while his career OPS is only .723. Also, as mentioned above, he has almost double his career home runs in only 33 games. With that said, this is a series where I will look to roster him against the worst pitching staff in the MLB.
Losers
Derek Holland ($5,800)
Derek Holland faced the Colorado Rockies at Coors Field on Thursday and it did not go well for him. As has been the case with many pitchers at Coors Field, Holland was roughed up and was only able to get through 2.2 innings. He threw 73 pitches in those two innings. He gave up seven hits, three of which were home runs, and four walks. This equaled seven earned runs. He was able to get two strikeouts. Even before this start Holland had struggled this year with a 1-4 record and an ERA of 5.34. His K/9 is promising, though, as it is currently at 10.9, which is up from his career number of 7.5.
Holland's Outlook
Holland's next start is projected to come at home against the Toronto Blue Jays on Wednesday May 15th. The Blue Jays have one of the worst offenses in the league this year, scoring only 3.6 runs per game and have a team batting average of .221. Toronto also has the fifth most strikeouts in the league this year, which should help Holland continue his high strikeout numbers. Holland has been mediocre this year, averaging 11.8 fantasy points per game, but this is a spot where Holland should bounce back. I will be looking to roster Holland at a bargain price on Wednesday.
Tim Anderson ($5,200)
Anderson was on the wrong side of this rain shortened game. He was only able to get two at bats and went 0-for-2 with a strikeout. Anderson was the top priced player with zero fantasy points. Anderson's batting average still sits at a stellar .323 and his OPS is at .853. He has hit six home runs, has 20 RBI, and has already racked up 12 stolen bases. These numbers will keep his floor and ceiling high stable moving forward.
Anderson's Outlook
Anderson and the White Sox will now head to Toronto for a three game series against the Blue Jays. The Blue Jays' offense has been bad this year but their pitching has been a strong point. They have a team ERA of 3.86, which ranks eighth in the league. Their ERA is even better at home and is currently at 3.66. These good numbers from the Blue Jays should keep Anderson's ownership down and will put him in a good spot as a contrarian play throughout this series. I will continue to look for him to put up big numbers, even in tough matchups.
Injury Report
Steven Matz has been put on the 10-day IL with radial nerve discomfort.
Buster Posey was placed on the 7-day concussion list.
There is no timetable for the return of Aaron Judge or Giancarlo Stanton.
Ethan Thiel is an up and coming sports writer for WinDaily who specializes in writing about Daily Fantasy Sports. After many years of ups and downs on these sites himself, he knows the dedication it takes to get consistent and long term success. Ethan has been a sports enthusiast his whole life and follows closely with the NFL, MLB, NBA, NHL, PGA, NASCAR, and collegiate sports in these areas. Being in a sports filled family and reliving the glory days of playing himself has kept him involved with these sports even outside the fantasy world. To contact Ethan, please send emails to ethanthiel@ymail.com or reach him on Twitter @Thiel_boy.