MLB DFS Hitter Stacks for DraftKings and FanDuel for 08/16/2022 – Win Daily Sports
Published
2 months ago
on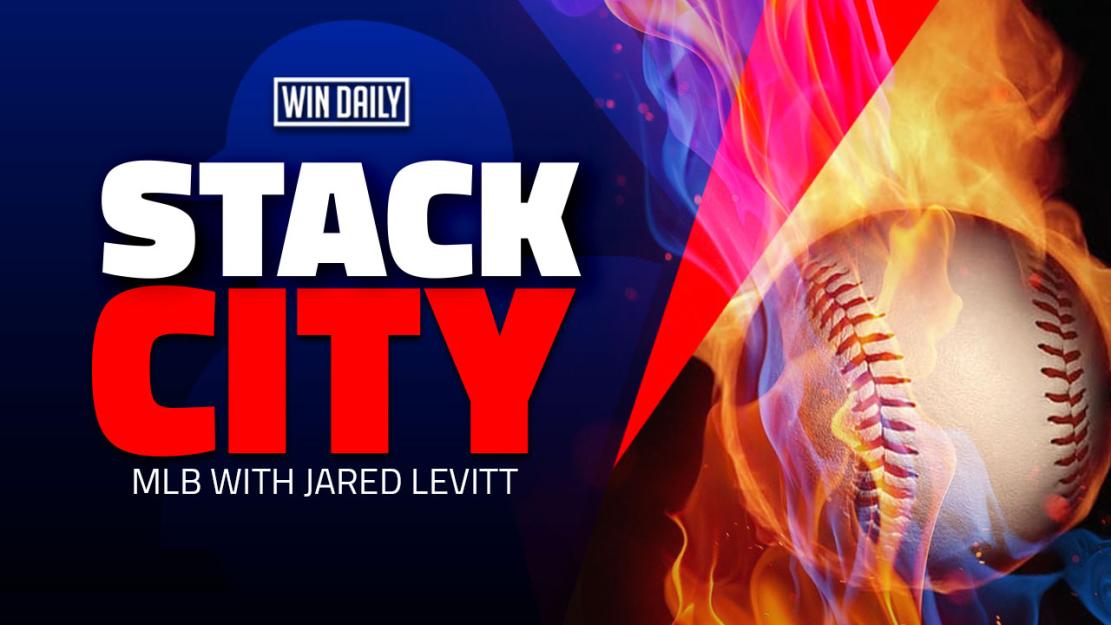 Welcome to the Tuesday edition of the Stack City, where I'll be going through the top MLB DFS Stacks on DraftKings and Fanduel. 
Happy Patrick Corbin Day y'all.  That's right, we have Corbin on the hill and that always makes for a fun slate.  We also have a handful of other pitchers that we can look to target. 
Let's dig in and see if we can find some stacks to use today!
MLB DFS Stacks – Main
Chicago Cubs vs. Patrick Corbin
We should be very thankful for the Nationals still owing Corbin $60m over the next couple of years.  If it wasn't for that, we wouldn't get to stack against him once a week because he most certainly would have been DFA'd already.  To put into context how bad Corbin has been, in 2 of his last 3 starts he couldn't make it out of the first inning.  Now they were against the Phillies and the Dodgers, but still, to not be able to make it out of the first in 2 starts is epically bad. 
He's now gone 6 consecutive starts with giving up at least 4 ER.  While I wouldn't categorize the Cubs as a powerhouse offense, they still do have some competent pieces that we can use tonight.  With the Cubs, we'll give a slight edge to the righties in their lineup.  Corbin, while pretty bad vs. both sides of the plate, gives up just a smidge more power to righties as 18 of the 21 homers he's given up this season have been to righties.
Core:  My core with the Cubs will be Patrick Wisdom, Willson Contreras, and Ian Happ.  These are the 3 big boppers in the lineup and also the three guys that have hit lefties the best this season.  While he has cooled off against southpaws somewhat over the last month, Contreras still has an OPS of .958 vs. lefties on the season, mostly due to a .600 slugging %.  Should Corbin continue to throw his sinker a ton, Contreras should have a monster night.  He has a .545 ISO vs. lefty sinkers. 
Patrick Wisdom also has monster numbers vs. lefty sinkers, with a .450 ISO and a .531 slugging %.  Happ, while not as powerful vs. southpaws, has a .333 AVG this season vs. them.  These 3 should make it a long night for Corbin. 
Secondary Pieces:  Other pieces I like that I'm not going to force in are going to be Seiya Suzuki and Nico Hoerner.  These 2 are kind of priced in a no-mans land area in the mid $4k range.  If I had to pick between the 2, I'd give a lean to Hoerner as he is coming into this one swinging a decent stick over the last week with an OPS of 1.069.                
Value: There's going to be a lot of value in this Cubs lineup. Nick Madrigal and Franmil Reyes are both under $3k tonight on DK. Reyes is always a 3 strikeout risk but he also has immense power, making him the ultimate GPP play. I give a slight lean to Madrigal here as he'll be hitting in the leadoff spot and has been swinging a hot bat, with a 1.063 OPS over the last week.
St. Louis Cardinals vs. Kyle Freeland
Lefty on the mound vs. the Cardinals?  SIGN ME UP.  Over the last few years, anytime a lefty was on the mound against the White Sox it was an auto-play in MLB DFS.  That has become the Cardinals this season.  They have been absolute beasts vs. lefties and today they face off against a very average one in Kyle Freeland.  While Freeland hasn't been awful, he's still someone that gives up a ton of hard contact and that's what we want. 
Freeland just faced this squad a week ago in Coors and got shelled for 6 ER in just 4 innings of work.  The hitting conditions won't be nearly as solid as they were in Coors, but it doesn't matter with this Cardinals team, they crush lefties regardless of the stadium. 
Core:  The three auto plays in this lineup against lefties are Nolan Arenado, Paul Goldschmidt, and Tyler O'Neill.  Let's just start with some of the numbers that Goldy has put up against lefties this season.  He's hitting .432 with a 1.345 OPS.  His OBP vs. lefties is .531 this season.  Think about that for a second.  More than half the time against lefties this season, he's getting on base.  
Arenado is also having a solid year vs. lefties with a 1.026 OPS.  He has 9 homers against them this season and very well could add to that total tonight vs. Freeland.  After a torrid pace that saw him get hits in 10 straight, Arenado is coming into this one hitless in his last 2 games.  Freeland will cure that mini-slump of his.   
Secondary: I also really like Paul DeJong and Dylan Carlson tonight. If I had to pick between the 2, I'd give a slight edge to DeJong as he's been hot since getting called back up from the minors.   
Value: Fading Goldy, while tough, is in play tonight.  If you decide to do that, just go with Albert Pujols.  He's just $2.2k on DK tonight and is coming into this one with 3 homers in his last 4 games.  The chase for 700 is on as he's down to just needing 11.  He's been solid vs. lefties this season, with a 1.049 OPS. It's rare that reunions work with someone on the tail end of his career.  This one has worked and will work for us with our MLB DFS stacks tonight. 
Toronto Blue Jays vs. Dean Kremer
The Toronto Blue Jays get a nice matchup tonight vs. Dean Kremer for our MLB DFS lineups.  Kremer has not been pitching all that well over the last month.  If we exclude his gem vs. the lowly Pirates, Kremer has 3 starts over his last 4 that have been just plain bad.  In those 3 starts, he's given up 14 ER in just 15 innings of work.  Over the last month, Kremer has been giving up just a ton of hard contact and a ton of flyballs.  His hard-hit rate is nearly 43% and his flyball rate is pushing 46%.  That's a lethal combo and one that will only be exaggerated tonight vs. a solid Blue Jays lineup. 
This is a matchup that will play well into the strengths of the Blue Jays.  Kremer is a reverse splits pitcher, with far worse numbers against righties than lefties.  Righties have a .477 slugging %, a .305 AVG, and a .355 wOBA vs. Kremer this season.  All significantly worse than what lefties have done. 
Core:  My Blue Jays Core tonight will be George Springer, Vlad Guerrero, and Matt Chapman.  Of the three Chapman is my favorite.  Over the last month, he's absolutely crushed righties with a .371 ISO and .430 wOBA.  At just $4.5k he's also the cheapest of the 3.  Next up would be Vladimir Guerrero.  Compared to last year, you could somewhat say that he's been a bit of a disappointment.  He ONLY has 24 homers this season compared to his 48 last year and ONLY has 65 RBI.  That said, he's 100% in play in this matchup as he's crushed righties all year with a .507 slugging %.  He's also been really good against them over the last month, with a .423 wOBA. 
Secondary Pieces:  Other pieces I really like here tonight will be the usual suspects, Teoscar Hernandez, Lourdes Gurriel, and Bo Bichette.  They all have immense upside in matchups like this tonight, with Gurriel having the most value with his $4.2k salary tonight.  I won't force any of these guys in tonight, but if I have a square available for them, I'll be sure to put them in.   
MLB DFS Summary
Other stacks I like tonight will be the Guardians vs. Garrett Hill, Braves vs. Taijuan Walker, and Brewers vs. Ryan Repiot.  The Guardians were really close to making my top 3 tonight and if things shake out with ownership where the Blue Jays become chalk, the Guardians will overtake them in my top 3.  They were somewhat stifled by Hill last time out, but they were also BABIP'd in that matchup.  It's a solid matchup for them. 
Make sure to check our optimizer here.
Good luck and hope to see you in the green.
Make sure you follow me on Twitter at @rangerzfan79 and be sure to sign up for an ALL ACCESS GOLD ACCOUNT here at Win Daily Sports. Gain access to our Projection Models and jump into our Discord where we will have our experts talking plays across every sport and slate!
New to the DFS writing world but have been playing DFS since BVP was cool. Started play season long fantasy when sporting news was used to calculate weekly scores. Originally from Brooklyn, NY but now a Baltmore resident.