MLB DFS Hitter Stacks for DraftKings and FanDuel for 07/27/2022 – Win Daily Sports
Published
2 months ago
on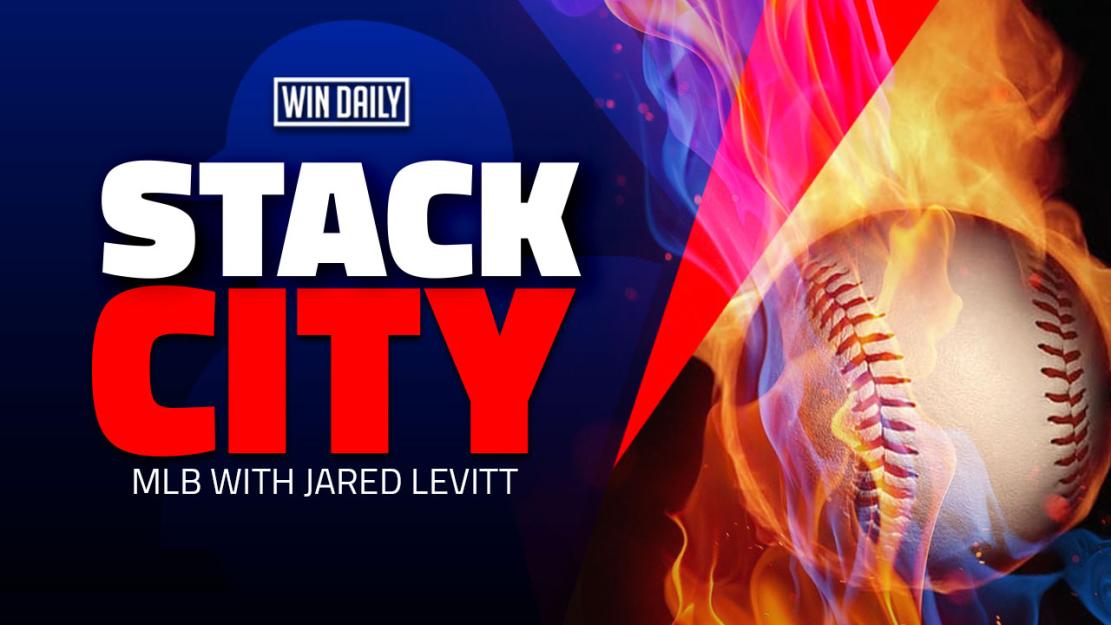 Welcome to the Wednesday edition of the Stack City, where I'll be going through the top MLB DFS Stacks on DraftKings and Fanduel. 
This afternoon we have ourselves a 7-game slate of MLB DFS to navigate through.  We have some potentially solid spots for hitting, but as with MLB DFS, anything can happen on any given night.
Always make sure to read Adam's Starting Rotation when setting your lineup.  It's hands down the best pitching article in the MLB DFS business.
Let's dig in and see if we can find some stacks to use today!
MLB DFS Stacks – Main
Texas Rangers vs. Marco Gonzales
Marco Gonzales has now thrown back-to-back clunkers, one being against this same Rangers lineup he faced last week.  In his last 2 starts, he's allowed 10 ER in just over 11 innings of work.  This is going to be the fourth time that Gonzales has faced the Rangers this season.  The Rangers have gotten to him in each of three prior starts, scoring 14 runs across 17 innings of work.  The Rangers should continue that trend this afternoon and get to him again. 
While Gonzales has been challenged against both sides of the plate this season, lefties have been a bit better vs. him.  Lefties have a slugging % of .506 vs. him and a .371 wOBA.  They also have an OBP of .363, more than 40 points higher than righties have. 
Core:  With wanting to stick with lefties in my core, I'm going to build around Corey Seager and Nate Lowe.  Both guys have had respectable numbers vs. lefties this year, with Seager having an OPS of .856 and Lowe having a .892.  Lowe's average vs. southpaws on the year is up to .290 and he has hit 6 homers vs. them.  He's coming into this game in solid form, with hits in 5 of his last 6 games and 2 homers over that stretch.    
Secondary Pieces:  While I normally like to use Adolis Garcia predominantly against righties since he's a reverse splits hitter, he's in peak form right now and has had decent career numbers vs. Gonzales.  He's riding an 8-game hitting streak and has been carrying the offense over that stretch.  He has 6 RBI over his last 3 games and will most certainly add to that total today. 
He's no longer a value play at $3.7k on DK, but Leody Tavares continues to rake and I'll look to add him to my Texas stack where I can.  Since getting called up in June, Tavares has been smoking hot vs. lefties.  In 29 plate appearances vs. lefties, he has a 1.197 OPS that includes a .680 slugging %. 
Value: We have a couple of min-priced guys at the back of this lineup that should help us fit any bat that we want today.  Both Charlie Culberson and Elier Hernandez are just $2k this afternoon.  My lean would be to go with Culberson as he's been good against lefties on the year, with a .288 AVG.  He won't get you power, but he can get on base vs. them.  At his price, it won't take much to hit value.  
Milwaukee Brewers vs. Chris Archer
Chris Archer's lone start in July was not a good one.  He surrendered 4 ER in just 4 innings of work.  The BABIP gods were finally not in his corner in that one.  In his previous 3 outings, Archer had given up just 3 ER but had BABIP's of .100 or lower in each.  You can only get lucky so much before things come tumbling down on you.  He's going to have his hands full today against a solid Brewers lineup. 
Outside of getting shut out Monday night, this lineup has been raking over the last week.  Over their last 5 games, they've scored at least 6 runs 5 times.  It's clicking on all cylinders and will continue to do so against Archer today.  I'm not going to be overly concerned with splits with Archer as he gives up pretty similar numbers to both sides of the plate. 
Core: My Core with the Brewers will be centered around Hunter Renfroe, Kolten Wong, and Luis Urias.  All three of these guys are coming into this one swinging hot bats.  Renfroe has been on absolute fire of late.  He has homered in 4 of his last 5 games, including a 3 run bomb last night.  He's been extremely solid vs. righties this season, with 12 of his 17 homers being hit against them.  Wong has also been doing very well of late, with hits in 5 of his last 6 and he showed some power last night with a solo homer.  These three are all reasonably priced on DK at $4.5k or less. 
Secondary Pieces: While not in my core, I also really like the spots for Christian Yelich and Andrew McCutchen.  McCutchen continues to be productive at the plate having hits in 4 of his last 5, including 2 last night.  He's also scored at least 1 run in 4 of his last 5 as well.  Yelich is back to doing Yelich things as he's riding a modest 6-game hitting streak.  He had a solid night at the plate night, with 2 doubles.
Los Angeles Dodgers vs. Patrick Corbin
On back-to-back nights, the Dodgers have really disappointed with our MLB DFS lineups.  They've scored just 4 runs vs. a suspect at best Nationals rotation and bullpen.  You can't tame the beast for that long and the Dodgers are going to come our roaring today.  While Corbin has shown some flashes at times this season of being an average pitcher, his recent form has not been good.  He now has 3 consecutive starts where he's given up at least 4 ER. 
Being in poor form with a matchup against one of the top teams in the league vs. lefties will not be conducive to Corbin getting back on track.  I'm fully expecting the Dodgers to put the past 2 nights behind them today and put up a massive number.  If we're going to chase power today, we'll want to do so with righties.  15 of the 18 homers that Corbin has given up this season have been from righties.  They have a massive .509 slugging % vs. him. 
Core: My core today for the Dodgers will be Trea Turner, Mookie Betts, and Will Smith.  All three of these guys have OPS of at least .900 vs. lefties this season.  While they are extremely expensive today, we'll have enough value today to be able to squeeze the min.  Turner is my favorite of the three as he projects extremely well vs. Corbin.  Corbin throws his sinker around 45% of the time to righties.  Against lefty sinkers, Turner has a .483 ISO over the last several seasons.  He may be my favorite play of the day.     
Value: I'm going to jump right to the value here. Hanser Albert and Trayce Thompson are both under $2.5k today on DK. Are they game changes? No, not even close. They are competent hitters though and their salaries will allow us to fit the Turners and Smiths of this lineup.
MLB DFS Summary
I also like both sides of the Coors game today, with a slight lean to Colorado due to the Giolito just not being good this year.  I also like the Astros vs. Cole Irvin.  Irvin just continues to have an extremely low BABIP.  At some point, those hits are going to fall and they'll fall today against the Astros. 
Good luck and hope to see you in the green.
Make sure you follow me on Twitter at @rangerzfan79 and be sure to sign up for an ALL ACCESS GOLD ACCOUNT here at Win Daily Sports. Gain access to our Projection Models and jump into our Discord where we will have our experts talking plays across every sport and slate!
New to the DFS writing world but have been playing DFS since BVP was cool. Started play season long fantasy when sporting news was used to calculate weekly scores. Originally from Brooklyn, NY but now a Baltmore resident.