MLB DFS Hitter Stacks for DraftKings and FanDuel for 07/15/2022 – Win Daily Sports
Published
3 months ago
on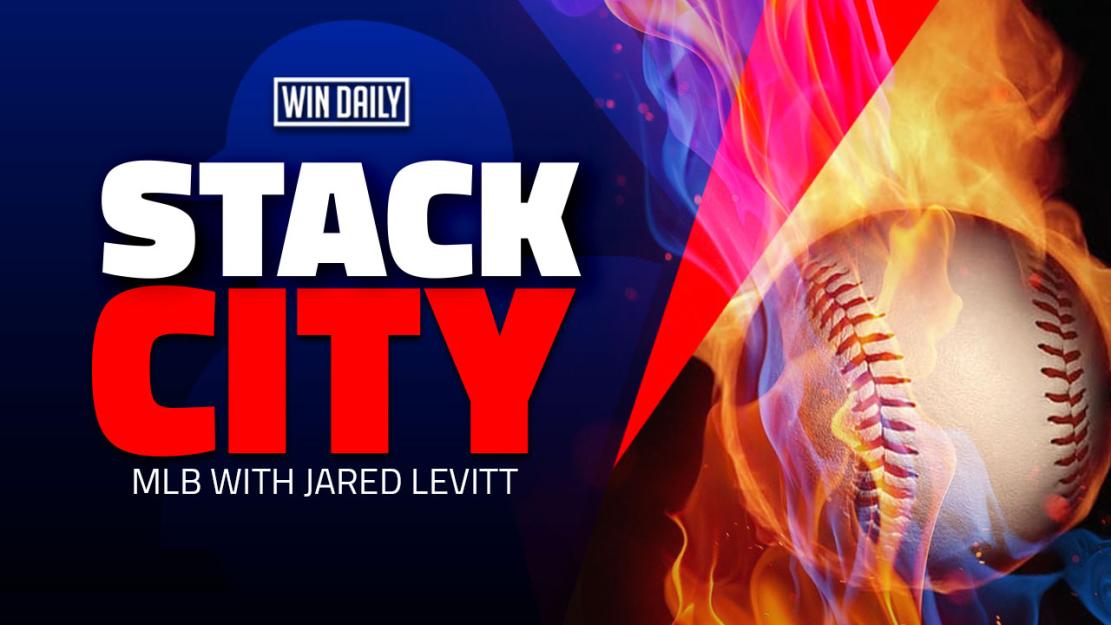 Welcome to the Friday edition of the Stack City, where I'll be going through the top MLB DFS Stacks on DraftKings and Fanduel. 
It's Friday and that means we have a full slate of baseball.  There are 13 games on tap tonight, including a Coors game between the Pirates and Rockies.  There are a lot of great spots for our MLB DFS stacks tonight
Always make sure to read Adam's Starting Rotation when setting your lineup.  It's hands down the best pitching article in the MLB DFS business.
Let's dig in and see if we can find some stacks to use today!
MLB DFS Stacks – Main
Minnesota Twins vs. Michael Kopech
Over his last 4 starts, Kopech has not looked very sharp.  In those 4 starts, Kopech allowed 16 ER in just 22 innings of work.  Even if we look at his last outing out of the pen, he allowed another 2 ER in 5 innings.  He's someone that we can attack right now as he's struggling in just about every metric.  Over the last month, Kopech has allowed a 51% flyball rate and a 31% hard-hit rate.  This has caused him to give 8 homers in 26 innings of work and 11 barrels. 
Hitters are seeing the ball great against him and it's really showing as they're crushing most of his pitched.  One of the games he struggled in recently was against this same Twins lineup.  I have a feeling they get to him again tonight.  With Kopech, we'll want to focus on lefties.  He's been really solid against righties, but lefties have his number.  Their wOBA is 100 points higher, their slugging % is 160 points higher and their average is about 70 points higher. 
Core:  My core with the Twins tonight will be Jorge Polanco, Luis Arraez, and Max Kepler.  These 3 lefties should be able to do some damage against Kopech tonight.  Polanco is probably my favorite of the bunch as he's been crushing righty pitching over the last month.  Over his last 43 plate appearances against righties, Polanco has a .441 ISO and a .381 wOBA.  Although he hits for a bit of a higher average as a righty, he generates way more power as a lefty.  11 of his 13 homers this season have been hit as a lefty and his slugging % is 120 points higher as a lefty.  With Arraez, he won't give us much power, but he's been an on-base machine this and is in a solid matchup here.  He should be able to get on base a couple of times here and score some runs. 
Secondary Pieces:  Anytime you play the Twins, you'll always have the conundrum of whether or not to play Byron Buxton.  He has as much upside as anyone in the game, but he can also strike out as much as the best of them.  Both Buxton and Carlos Correa will be complementary pieces for me with this stack.  I'm not going to try to force them in, but if they can fit we can roll with them. 
Value: Both Nick Gordon and Alex Kirilloff will be my value pieces here, with Gordon being my favorite. In the right situations, Gordon continues to be a very serviceable value play. And tonight he's in the right situation. He has some sneaky power as he's in the top 25 of expected slugging in all of baseball.
Chicago White Sox vs. Devin Smeltzer
Anytime the White Sox face off against a lefty, they need to be in the conversation as a top stack.  Tonight they get to take on a pitcher in Devin Smeltzer who has finally come back down to earth.  After starting the year very strongly on paper, regression has finally caught up to him.  Over his last 5 starts, Smeltzer has two blow-up games.  He allowed 7 ER against the Rangers and 6 ER against the lowly Diamondbacks. 
With a matchup against the White Sox tonight, he's going to have arguably his toughest task to date.  Over the last month, Smeltzer has really struggled with the long ball, allowing 8 over his 25 innings of work.  The White Sox should be able to add to that total tonight with how well they handle left-handed pitching. 
Core: My White Sox stack tonight will be built around Tim Anderson, Jose Abreu, and Luis Robert. These are the 3 guys that are typically the most productive against lefties. Anderson has an OPS of 1.128 this season vs. lefties, Abreu has a .966, and Robert has a .982. While these 3 are also the most expensive of the bunch, they possess the most upside. The 3 have combined for 9 home runs vs. lefties and should absolutely smash in this matchup tonight.
Secondary Pieces:  Some other pieces that I like here but won't press the issue on are Andrew Vaughn and A.J. Pollock.  If you want to save money at 1b and not pay for Abreu, going down to Andrew Vaugh should work.  Vaught has very respectable numbers vs. lefties this season, with a .481 slugging % and a .856 OPS.  He'll save you $1.1k from Abreu and can get you similar production.    
Value: Some cheap ways to get access to this stack will be Josh Harrison and Adam Engel. Both guys hit at the bottom of the order, but are priced at just $3.2K and $3k respectively.
Pittsburgh Pirates vs. German Marquez
On large slates, I really try to avoid using one of my 3 recommended stacks with a team playing in Coors.  I just think the matchup tonight plus the pricing of the Pirates is just too good to pass up.  So far this season, German Marquez has just not been good at home.  His ERA at home this season is over 7 while on the road is at 4.20.  Since the start of May, Marquez has just one start at home where he's given up less than 4 ER.  He's been getting into way too much trouble and until he gets things back on track like he was last year, we really need to stack against him any chance we can get. 
Over the last month, Marquez has been giving up just a ton of hard contact at 38.4% and has also given up 10 barrels in his last 29 innings of work.  I'm not going to be overly concerned with splits here as both sides of the plate have an OPS over .900 against him at home.
Value: I'm going to list the Pirates tonight in my value section because well, the pricing gurus at DK messed up again and there's only 1 Pirate tonight priced above $4k. My Pirates stack tonight will start with Daniel Vogelbach and Oneil Cruz. Over the last month, Vogelbach has been crushing righties. His ISO is at .352 and has a wOBA of .449. He's also coming into this one swinging a pretty good stick, with 5 hits over the last and 5 walks, while also driving in 6. At just $3.4k, he's extremely affordable for the matchup. I'll also look to guys like Ben Gamel, Josh VanMeter, and Jake Marisnick. The Pirates as a whole are way too cheap tonight and will make for a nice complimentary stack to either the White Sox or Twins.
MLB DFS Summary
Other stacks I like tonight will be the Braves vs. Patrick Corbin, Cardinals vs. Hunter Greene, and Brewers vs. Alex Wood.   
Good luck and hope to see you in the green.
Make sure you follow me on Twitter at @rangerzfan79 and be sure to sign up for an ALL ACCESS GOLD ACCOUNT here at Win Daily Sports. Gain access to our Projection Models and jump into our Discord where we will have our experts talking plays across every sport and slate!
New to the DFS writing world but have been playing DFS since BVP was cool. Started play season long fantasy when sporting news was used to calculate weekly scores. Originally from Brooklyn, NY but now a Baltmore resident.