MLB DFS: DraftKings and FanDuel Pitching 8/21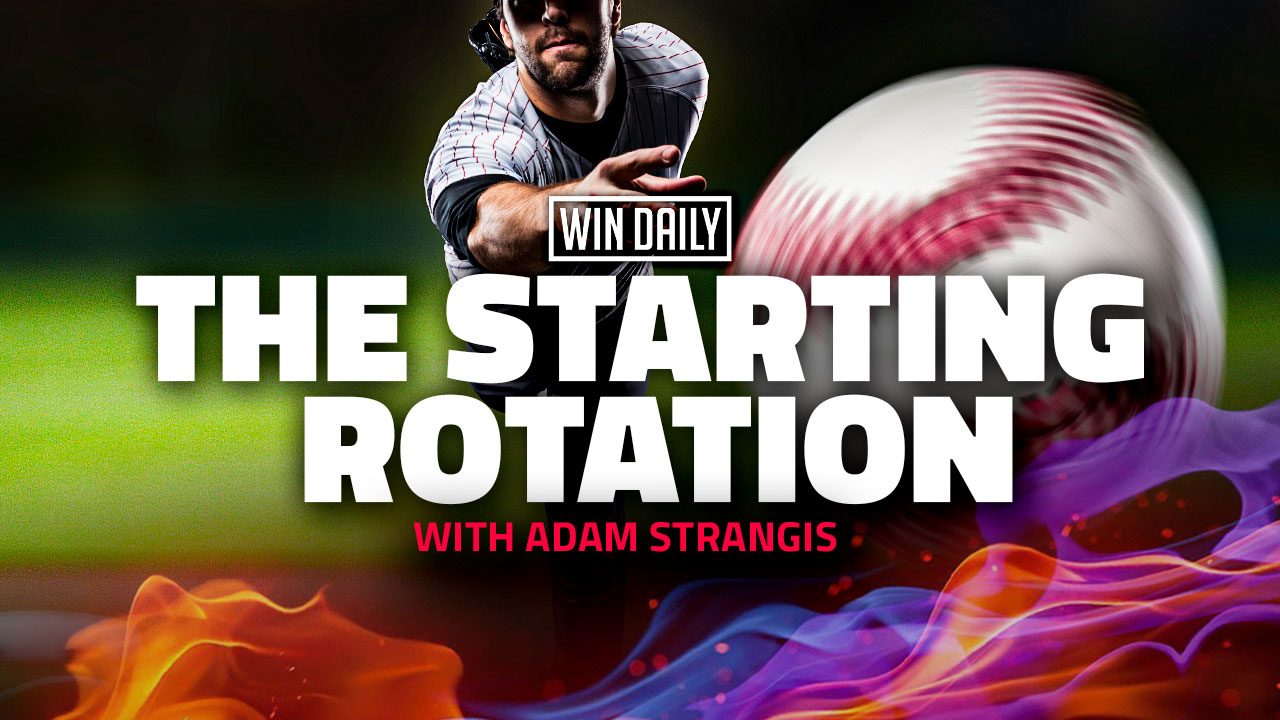 MLB DFS: DraftKings and FanDuel Pitching 8/21
We only have eight games waiting for us on the main slate and one pitcher that is going to carry the majority of ownership. Given the matchup, it's going to be tough to fight back against and it's going to be vital to figure out who we want to pair with him. Let's talk about the chalk of the slate and the other candidates in the MLB DFS: DraftKings and FanDuel Pitching 8/21!
Aces
Shohei Ohtani
I would be stunned if he's not the highest-owned pitcher and how can I say anything different? He's thrown 117 innings and has a 2.42 xFIP, a 2.49 FIP, a massive 35% K rate, a WHIP of just 1.06, and a swinging-strike rate of 15.8%. The slider has taken over as his main pitch and has a 42.8% whiff rate with 57 strikeouts and Detroit is 29th against the slider and dead last against the fastball. Dead last is a familiar spot for them because that's the spot they occupy in wOBA, wRC+, OPS, ISO, and OBP to go along with a 25.2% K rate. Last year, I would have at least noted that lefties are an issue for Ohtani and the .305 wOBA is the higher mark, but he also has a 33% K rate against them and the BABIP is .344. This is a matchup that I don't really want to overthink and I'll be playing Ohtani in the majority of my lineups.
Brandon Woodruff
The surface metrics certainly support Woodruff being this salary as he has a 3.42 xFIP, a 1.15 WHIP, and a 29.2% K rate. His fly-ball rate is getting him into trouble at times since it has gone from 32.3% last year to 45.6% this season and that's a pretty large jump. The average launch angle on his fastball (38.7% of his arsenal) went from 19 degrees in 2021 to 29 degrees this season and that's the wrong direction. Perhaps the largest red flags for Woodruff lie in his splits since he is worse on the road and a lot of that damage has come against the right side of the plate. When he's not in Milwaukee, the xFIP jumps over 4.00, the K rate drops to 26%, the WHIP goes up to 1.45, and the ERA is 4.47. These are pretty drastically different than his home stats and you have to deal with the fact that the Cubs could play seven righties. They're also in the top 12 in wOBA, OPS, and OBP although at least the K rate is over 23%. The road to outscore Ohtani could be very narrow, especially if the wind in Wrigley is a factor.
Honorable Mention
I'm still petrified of being on the wrong end of the Yankee explosion that will happen sooner or later, but Alek Manoah is equipped to deal with a righty-heavy version of this lineup. He may not see more than three and even if it happens to be four, they are so cold right now it may not matter. The hitters that scare you are on the right side and Manoah has a .218 wOBA, 28.9% K rate, and a 0.71 WHIP against that side of the plate. I'd like to see the lineup before making the final call but he is a strong candidate to put up a big score if this free fall continues for New York.
Everyone Else
One of the reasons to be so heavy on Ohtani is the rest of this slate is a little ugly. Sure, Charlie Morton has gobs of upside as he just went for 40 against the Mets. Playing him is like playing Russian Roulette though because it's near impossible to see which game he's going to dominate in. When that curve is going well, it's hard to even get contact on the ball and across 19.1 innings in August, the K rate is 37%. Like Strider last night, he is better against the right side with a .276 wOBA, a 29.6% K rate, a 0.96 HR/9, and a 2.94 xFIP. If Yordan Alvarez misses again, this spot does get a lot better overall even with Houston ranking sixth against the curveball. It also doesn't hurt that Morton is superior at home with a 32.1% K rate, a 3.17 xFIP, and a 3.07 ERA.
I wish I knew what to do with Joe Ryan. On the one hand, the Rangers have been putrid when they face a righty pitcher and we've felt the burn multiple times. They are 22nd in wRC+, 27th in wOBA, 22nd in ISO, and 26th in OPS, and they are also 26th in OBP to go with a K rate over 23%. That all sounds great if you're looking into pitching Ryan but then his splits have to be weighed because he's in line for 5-6 lefty hitters and they have generated a 17% K rate, a 4.96 FIP, and a 5.56 xFIP. Ryan has actually been quite lucky because lefties have a .236 BABIP (very low) and he's holding a strand rate of 90.4% (far too high). The other two stronger aspects of this play are the Rangers are 19th against fastballs and Ryan throws that as his main pitch when he sees a lefty and he is very inexpensive.
Our guy Justin Steele is another very inexpensive option and I'm always willing to attack the Brewers with lefties that can strike out hitters. We have to look no further than earlier this week when Andrew Heaney got them for double-digit strikeouts and scored over 20 DK points. Steele is up to 23.6% for his K rate with a 3.55 xFIP, his ground ball rate is 51%, and his hard-hit rate is 24.5%. Milwaukee is up to third in K rate at 25.3% and in the bottom 10 of our categories. I think the largest fear I have with this spot is the Brew Crew is fourth against the slider and if Steele doesn't have that pitch, he's going to struggle. t has a 32.5% whiff rate, a .170 wOBA, and 67 strikeouts and all of those easily lead his arsenal. I don't expect a spotless start by any means but I think the strikeouts can carry him to a very solid point per dollar day.
I don't always love using pitchers off long injuries (and that certainly bit me last night with Dustin May, who went nuts) but Eduardo Rodriguez is super affordable and the Angels have been awful against lefties, regardless of the status of Mike Trout. E-Rod has worked up to six innings in his rehab process and nothing jumps off the page with a 4.50 xFIP and a K rate of just 20.1%. Having said that, LA is 25th or lower in every one of our categories and the K rate is over 24%. While Trout is amazing, he doesn't solve all of those issues. I would likely reserve E-Rod for 20 max, but he is another reasonable shot to take at the salary.
Missed The Cut
Nestor Cortes – It's tough to get on board here with the salary involved. Not only is Toronto in the top 12 in all of our categories, but they also have an 18.5% K rate. That's the second-lowest in baseball and Cortes has been under a 25% K rate after April of the season.
Stacks
Twins
Mets
Braves
Reds
Royals
Pirates (mainly just Michael Chavis and Reynolds)
Thank you for reading my MLB DFS: DraftKings and FanDuel Pitching 8/21 and make sure you follow me on Twitter at @bucn4life! Be sure to sign up for an ALL ACCESS GOLD ACCOUNT account here at Win Daily Sports. Gain access to our Projection Models and jump into our Discord where we will have our experts talking plays across every sport and slate!