MLB DFS: DraftKings and FanDuel Pitching 7/31
Published
2 months ago
on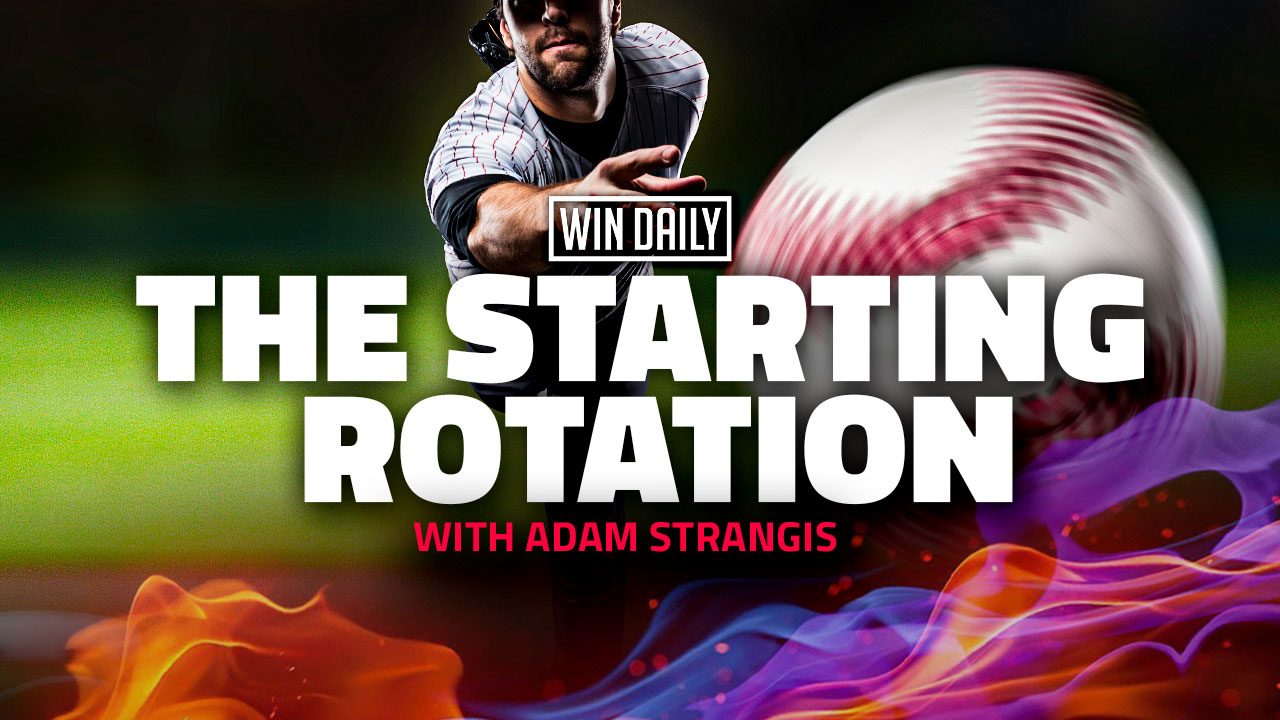 MLB DFS: DraftKings and FanDuel Pitching 7/31
There are 10 games in front of us for the afternoon and the top end is very appealing, including one pitcher who appears to be priced to the point where it feels like it's going to be a trap. There are also a couple of punts that look like they could put up a big score so let's get to it in the MLB DFS: DraftKings and FanDuel Pitching 7/31!
Aces
Dylan Cease
We'll get to Shane O'Mac in a minute but it's almost impossible to ignore Cease at home against the A's with his strikeout upside. His K rate overall is up to 33.4% and the swinging-strike rate is 15.9%, and he backs that up with a 43.5% ground ball rate. Oakland remains in the bottom five of OPS, ISO, OBP, wOBA, and wRC+ and the slider for Cease has a whiff rate of 47.5% on the season while Oakland is dead last against the slider. When I say dead last, I mean they have a FanGraphs rating of -53.7 and the Nationals are 29th and they are at -26.4. The A's are last by a mile and the K rate s even higher for Cease at home at 36.5% with a 2.59 xFIP. This seems too easy.
Aaron Nola
Speaking of too easy, everyone s carving up the Pittsburgh lineup at this point and it's not like Nola isn't having an excellent year as it is. I'm going to take a stab and say Cease and Nola are going to be the cash pair on DK since we don't have to jam in Coors bats and Nola follows up Falter and Suarez, who both had eight strikeouts a piece these past two games. Nola is much more accomplished than those two are and his K rate is 28% with a 2.97 xFIP, a 2.94 FIP, and an 11.8% swinging-strike rate. The Bucs typically play a lot of lefty hitters and that plays into the strength of Nola as they have a .260 wOBA, a 0.92 WHIP, and a 3.30 FIP. Nola has also been better on the road with a 2.30 ERA and a 2.74 xFIP and Pittsburgh is a wildly easy target, especially when Nola is under $10,000.
Shane McClanahan
Maybe manager Kevin Cash will allow Shane O'Mac to actually pitch in this game, after yanking him at 81 (!) pitches in the last game and it was possible for him to make it to the finish line. I was pretty happy to see the Rays immediately lose the lead after McClanahan left but we're onto Sunday. Really, the biggest question is if he can get enough strikeouts to pay off the highest salary on the slate because Cleveland is one of the worst offenses in baseball when facing a lefty pitcher over the course of the season. They are in the bottom four of OPS, OBP, ISO, wOBA, and wRC+ but the K rate is barely over 21%. Maybe it doesn't matter because he's rolled up 10 against the Blue Jays, 15 in back-to-back starts against the Yankees and nine against St. Louis. McClanahan is holding the right side to a .214 wOBA and a 36.4% K rate, so if he's not going to be highly rostered, he's an easy standout for a GPP target as it's easy to see him scoring the most points any time he pitches.
Honorable Mention
It's hard to say Max Fried has a very viable shot at matching the strikeout upside of the other three aces today and my lean is certainly going there. While Fried is an excellent pitcher, his K rate is barely over 23% and that's a significant gap. Arizona helps with a 23% K rate and they are in the bottom 10 in all of our offensive categories, so Fried makes a lot of sense in a vacuum. It's more of compared to his colleagues where he falls a little short.
Mid-Range
Taijuan Walker
The past two starts have been just average but Walker grabs a matchup against the Marlins and in the past 30 days, they are 26th in wRC+, wOBA, and OPS while they also rank 29th in ISO. It's not helping that they are missing four of their most important hitters and Walker just got this offense for almost 27 DK points on the 10th of this month with seven strikeouts and seven shutout innings. He has a 3.78 xFIP, a 48.6% ground ball rate, and the K rate is fine at 19.5% but it tends to flash more in the easier matchups. Walker is also better against the right side of the plate with a .253 wOBA and a 1.01 WHIP but the K rate is higher against the left side, so a balanced lineup would actually be pretty nice.
Aaron Ashby
It helps that Ashby found success in his past start but it also helps that Boston has fallen off a cliff in the past 30 days. When they've faced a lefty in that span, they are 22nd in OBP, 16th in OPS, 17th in wOBA, 19th in wRC+, and they have been striking out 27.1% of the time. Ashby has been pretty unlucky so far because his 4.38 EA is way over his 3.15 xFIP and his K rate is over a 27% rate. I still have concerns because his road splits have been rough, as are the metrics as a starter with a 4.49 FIP and a 4.84 ERA. His slider has a 40.5% whiff rate and a wOBA under .300 allowed so there is a path here, but the volatility has to be noted.
Honorable Mention
I wanted to write up Pablo Lopez but his name is swirling in rumors. If he starts, I'm willing to take some shots with him as he's coming off an 11-strikeout masterpiece against the Reds and he has a 25.5% K rate, a 3.03 ERA, and a 3.44 xFIP. Let's see how things go through the morning and figure it out from there.
Punt Range
Nick Lodolo
Much like Ashby, this is a volatile pick but Lodolo has a strong matchup for him to show off his 30.5% K rate and just like Ashby, the 4.73 ERA is out of whack with the 3.40 xFIP. Lodolo has only pitched 32.1 innings and the BABIP has been a ridiculous .432 BABIP and that can't sustain. Baltimore has a K rate over 25% and that is the third-highest this season against the left side and they are no higher than 19th in OPS, ISO, or wOBA on the season. Lodolo is likely using the sinker a little too much at 58.9% since it has a .401 wOBA allowed and his curve at least has a 51.5% whiff rate. The swinging-strike rate is just under 12% this year and the right side of the plate has a 3.33 xFIP and the BABIP climbs to .451. Things have to correct at some point and today could be the start of that situation.
Honorable Mention
I've not played him a whole lot but it's tough to not at least consider Jordan Montgomery given the Royals on the other side here. Kansas City is no higher than 15th in any of our categories but they also have the lowest K rate in baseball at 18.1%. That's pretty much why I would rather take a stab on Lodolo in this salary range because Montgomery is only at 20.2% himself to go along with a 3.63 xFIP, 3.50 ERA, and just a 1.08 WHIP.
Missed The Cut
Merrill Kelly – I almost always prefer him when he's not $9,000 and even though he's better when facing a righty with a 3.14 FIP, a 3.85 xFIP, and a 20.6% K rate, this is a tough matchup and I like four other aces more than him.
George Kirby – On a slate like this, I'm not exactly willing to go after the Astros here although Kirby has pitched very well through his 69.1 innings. The xFIP is 3.47, and the K rate is 22.7%, but the Astros are in the top 10 in all of our offensive categories with a K rate under 21%. That's a tough road to go on today.
Stacks
Reds
Brewers
Yankees
Mariners
Cardinals
Nationals
Thank you for reading my MLB DFS: DraftKings and FanDuel Pitching 7/31 and make sure you follow me on Twitter at @bucn4life! Be sure to sign up for an ALL ACCESS GOLD ACCOUNT account here at Win Daily Sports. Gain access to our Projection Models and jump into our Discord where we will have our experts talking plays across every sport and slate!