MLB Betting Guide: Monday, August 26, 2019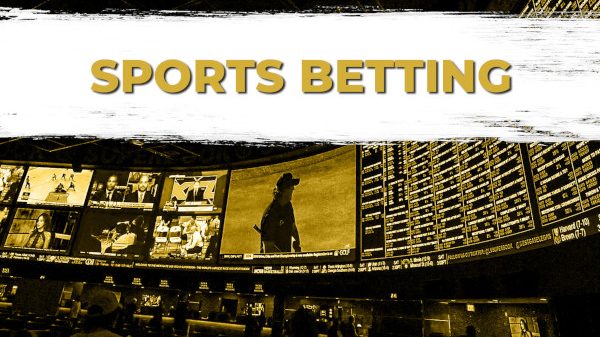 We're back on the grind and have seven MLB games on the Monday slate. I won't be looking at all of them, but I do think we can make some good investments with a couple of MLB games.
We'll be looking at these investments in terms of "units". If you aren't familiar with this method, think of units as cash. If $100 dollars is your normal wager, then one unit equals $100 dollars. So, a "one unit" rating would mean I'm recommending you wager your usual $100 dollar bet and so on. Let's see what we can find for Monday!!
St Louis Cardinals (+114) vs Milwaukee Brewers (-124)
Wainright (9-9, 4.51) vs Gonzalez (2-1, 3.64)
Pick: Brewers -124
Wager: Two Units
This is a huge series for both MLB clubs as they are fighting for the National League Central Division title. Both offenses are Top 10 over the past two weeks and the Cardinals enter this series riding a four-game winning streak and hold a 2.5 game lead over the Chicago Cubs with Milwaukee being 4.5 games away from the Cardinals. Milwaukee has played .500 ball over their last 10 games and just saw a three-game winning streak snapped at home by the Arizona Diamondbacks.
Wainright has been good for the Cardinals but is 3-6 with a 6.64 ERA over 61 innings pitched this season away from Busch Stadium. Wainright has a 1.57 WHIP and his 4.78 xFIP suggests maybe Wainright has been unlucky on the road this season and could see some positive regression. The veteran righty strikes out 8.26 per nine while allowing 3.98 walks and serving up 1.48 bombs per nine innings pitched away from Busch Stadium this season.
Gonzalez has made five starts at Miller Park this season and is 0-1 with a 4.26 ERA over 25.1 innings pitched. Gonzalez boasts an elite 1.07 WHIP and his 4.19 xFIP seems to suggest Gonzalez has been unlucky at home and could see some positive regression at some point this season. The veteran lefty whiffs 9.59 per nine innings pitched and allows 3.91 walks and 1.78 home runs allowed at Miller Park this season.
Why Pick the Brewers over Cardinals?
St Louis is coming into this series on fire and just swept the Colorado Rockies at Busch Stadium. Wainwright isn't the bulldog he once was and has allowed 19 earned runs over his last 25.1 innings pitched away from Busch Stadium. The Cardinals are 30-33 on the road and 17-26 as the road underdog.
Gonzalez allows 2.09 bombs per nine at home to right-handed hitters and the Cardinals have HUGE power from the right-hand side with a .185 ISO and .322 wOBA against southpaws this season. Gonzalez strikes out 11.42 righties per nine innings pitched and the Cards will likely help Gonzalez add to his total with their 21.8 percent strikeout rate against lefties this season.
I saw the following trends that might be helpful to you Monday night.
Brewers are 4-0 in Gonzalez's last 4 home starts vs. a team with a winning record.
Brewers are 9-1 in Gonzalez's last 10 home starts.
Brewers are 5-1 in Gonzales last 6 starts during game 1 of a series.
Play Milwaukee to beat St Louis in this MLB contest Monday.
Sign up NOW for WIN DAILY Premium Gold right here! Projections,
weather reports, wagering info, 24/7 expert chats and more!
Los Angeles Dodgers (-152) vs San Diego Padres (+142)
May (1-2, 4.26) vs Lauer (6-8, 4.47)
Pick: Padres +142
Wager: Two Units
We have a National League West MLB matchup to consider here and the Dodgers enter this series having dropped two of three to the New York Yankees. The Padres have lost four of their last five but did manage to beat the Boston Red Sox at Petco Park to snap a four-game losing streak. The Dodgers have scored 10 runs over their last five games and San Diego has plated 11 runs over their last five games.
May is a rookie and has pitched out of the bullpen with three starts this season. The sample size is small but May has a 1-1 record with a 5.87 ERA over 7.2 innings of work away from Dodger Stadium. May allowed five earned runs over those 7.2 innings pitched and has a 1.07 WHIP with a 4.26 xFIP that suggests maybe May has been a bit unlucky and could see some positive regression at some point this season. Away from the friendly confines of Dodger Stadium, May strikes out 5.87 per nine with 2.35 walks and allows 1.17 dingers per nine innings pitched.
Lauer has been solid at Petco Park this season with a 3-3 record and a 3.10 ERA along with a 1.34 WHIP and a 4.89 xFIP suggesting maybe some regression is headed the southpaw's way at home this season. Lauer has allowed 10 earned runs over his previous 21.1 innings pitched and strikes out 6.34 per nine with 2.21 walks and 0.89 bombs allowed over his 61 innings pitched at Petco Park this season.
Why pick the Padres to beat the Dodgers?
Both sides have struggled to score runs and the Dodgers enter this series coming off a disappointing series loss to the New York Yankees. The Dodgers aren't that great of a road team and is 31-27 as the road favorite. Lauer has owned the Dodgers over the past three seasons with a 3-0 record and 0.92 ERA over a span of 19.2 innings pitched. May is a highly touted rookie but struggles on the road. The Padres have a high, 25.6 percent strikeout rate against righties but do have a .189 ISO with a .313 wOBA against righties and I think that will be enough to win this game.
I saw the following trends that could be helpful Monday night;
Padres are 5-1 in Lauer's last 6 starts vs. Dodgers.
Play two units on the Padres beating the Dodgers on this MLB matchup Monday night.
Phil "Cash with Flash" Naessens hosts the Phil Naessens Show and This Week in Tennis. Phil was formerly a sports handicapper of three years at Winners and Whiners, Racing Dudes, and Stat Salt. Phil's work has been showcased on several SB Nation websites, Win Daily Sports, FanSided, BetQl, Creative Sports 2, FanTrax, Fantasy Team Advice as well as many others. In addition to his writing, Phil has been a featured guest on Sirius XM, ESPN, CBS, Fox Sports, Radio Europe, Armed Forces Radio as well as several local radio and TV spots in the Cleveland Area. Phil is a semi-retired high-performance tennis coach and still teaches at camps and clinics worldwide, including Brookwood Sports Academy in Glen Spey, New York where he is the current Director of Tennis.