Made in Himmerland Golf Betting Tips: Your DP World Tour Deep Dive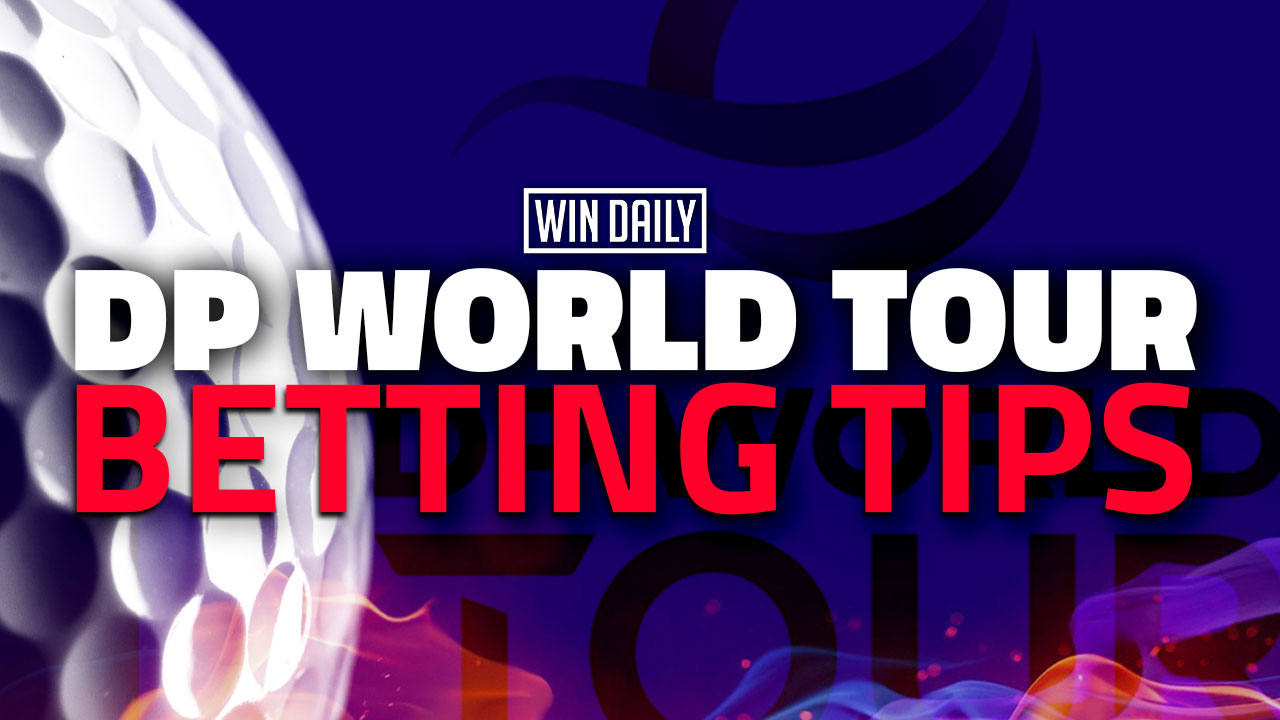 Last week, the PGA Tour wrapped its season in outstanding fashion after a dramatic season both on and off the course. Rory McIlroy instituted a fantastic comeback to take the spoils, helped by a somewhat surprising Scottie Scheffler meltdown.
We did have Scheffler in the outright market, so the capitulation Sunday was slightly disappointing. However, combining Rory with Sungjae Im our tips finished 1-2 on the shadow leaderboard for our 12th winner in 2022. Rory returned us 8/1 in that market, along with Sungjae paying a full place payout at $6.50 and a Top 10 at $2.25 for another week of profit.
With the PGA Tour now in the off-season, albeit just two weeks, the eyes of the golfing world will be firmly on the DP World Tour. There is an excellent stretch of golf coming up on the DP World Tour. This week's event is the Made in HimmerLand, a well-supported event by locals with great atmosphere and with a full field. Formerly the Made in Denmark, expect throngs of passionate fans consuming plenty of Carlsberg and cheering on the many Danes in the field.
Upcoming is the flagship BMW PGA Championship (a Rolex Series event), the Italian Open (played on the 2023 Ryder Cup course in Rome), and the Open de France. To tie a bow on this fantastic run is the Alfred Dunhill Links (played at the Old Course at St Andrews, Carnoustie, and Kingsbarns) and a series of Iberian Peninsula tournaments including the Open de Espana and Andalucia Masters. It will make compelling viewing as the DP World Tour counts down to the season ending DP World Tour Championship.
Who should you bet at the Made in HimmerLand? This is your weekly DP World Tour deep dive with course analysis, weather forecast, player profiles, and your Made in HimmerLand golf betting tips.
Course Analysis
HimmerLand Golf & Spa Resort in Farsø plays host this week, as it has done at all renditions of this tournament sans 2018. To compliment the copious DP World Tour history, 2018 saw the course host the Made in Denmark Challenge on the lower Challenge Tour along with an annual Nordic Golf League event creatively titled Race to HimmerLand.
This resort style course plays like a faux links. Located inland with quick but fair bentgrass greens, the only defence for the course is the weather. Being exposed, it does not take much breeze for the wind to become a factor.
Despite settling in as just a 6,651 yards par-71, the course has yet to be overpowered. SG: OTT should play little factor in profiling prospects this week. Of the three par 5s, one is 645 yards and unlikely to be reached by 95% of the field. The other two play a short 473 yards and 513 yards and will be reached by most. Scoring on the par 5s is vital, with eagles plentiful and birdies a minimum.
The amphitheatre on the extremely short par 3 16th provides another opportunity. Reading as 128 yards on the scorecards it has played as short as 85 yards and will see players attempting to secure one of the easier hole-in-ones on tour.
A look at recent leaderboards and stats provides some guidance. Those having success include Bernd Wiesberger, Thomas Pieters, Guido Migliozzi, Ross Fisher, Julian Suri, and Matt Wallace all being excellent approach players on their day. All winners in recent editions were also in the top 10 for putting for the week.
Weather Forecast
As mentioned, being an exposed links like course means that even the smallest of breezes can be severe. Weather can also change quickly in this region, so bear this in mind as the first tee-times approach.
Thursday should provide relatively stable conditions all day. Winds will be prevailing between 3-4pmh and gusts peaking at 10-12mph in the afternoon. Friday does provide more of a contrast. The morning should see much the same as experienced Thursday. By the afternoon, forecasts indicate prevailing winds of 9-12mph and gusts of 18-22 mph.
The weekend should see more severe winds move in. Prevailing winds of 10-14mph and gusts of 25-28mph may prove tricky on this course. With gusty conditions, we can expect a lot of variance and volatility from this tournament. It also may be possible to see a player come from several strokes back. Reserving some stake for live bets is not a bad idea this week.
I currently have an edge of approximately 0.5-1 strokes to the Thursday PM and Friday AM groupings. Given the forecast over the weekend, I suspect scoring will be slightly higher than usual and a score of -14 to -18 may be sufficient.
https://www.windy.com/56.869/9.386?iconD2,56.526,9.388,8,m:ffVagqN
Made in Himmerland Golf Betting Tips
Suggested Staking
Thorbjorn Olesen
2pt E/W $36.00 (Bet365, 8 places 1/5 odds)
George Coetzee
1pt E/W $51.00 (Bet365, 8 places 1/5 odds)
2pt Top 20 $3.60 (Bet365)
Espen Kofstad
1pt E/W $56.00 (Bet365, 5 places 1/4 odds)
2pt Top 20 $3.60 (Bet365)
Paul Waring
1pt E/W $56.00 (Bet365, 8 places 1/5 odds)
2pt Top 20 $3.75 (Bet365)
Masahiro Kawamura
0.5pt E/W $76.00 (Bet365, 5 places 1/4 odds)
2pt Top 20 $4.00 (TAB)
Jack Senior
1pt E/W $81.00 (Bet365, 8 places 1/5 odds)
2pt Top 20 $4.50 (Bet365)
Julien Guerrier
0.5pt E/W $81.00 (William Hill, 8 places 1/5 odds)
2pt Top 20 $4.50 (Bet365)
Daan Huizing
1pt E/W $101.00 (William Hill, 8 places 1/5 odds)
2pt Top 20 $6.50 (TAB)
Related Topics:
Twitter: @deepdivegolf Discord: DeepDiveGolf#7883 David takes the WinDaily team international, joining the team from New Zealand and having grown up in Dubai. It was whilst living in the Middle East where he first developed his love of golf whilst working at local DP World Tour events, getting inside the ropes with the world's best, and being fortunate enough to be coached as a junior by elite instructor Justin Parsons. Despite having experience working in multiple other areas of the sports industry, golf remains his main passion. David relies heavily on data, agronomy, topography, and meteorology in providing his analysis and betting tips as he deep dives into both the PGA and DP World Tour events.