Italian Open Golf Betting Tips – Your DP World Tour Deep Dive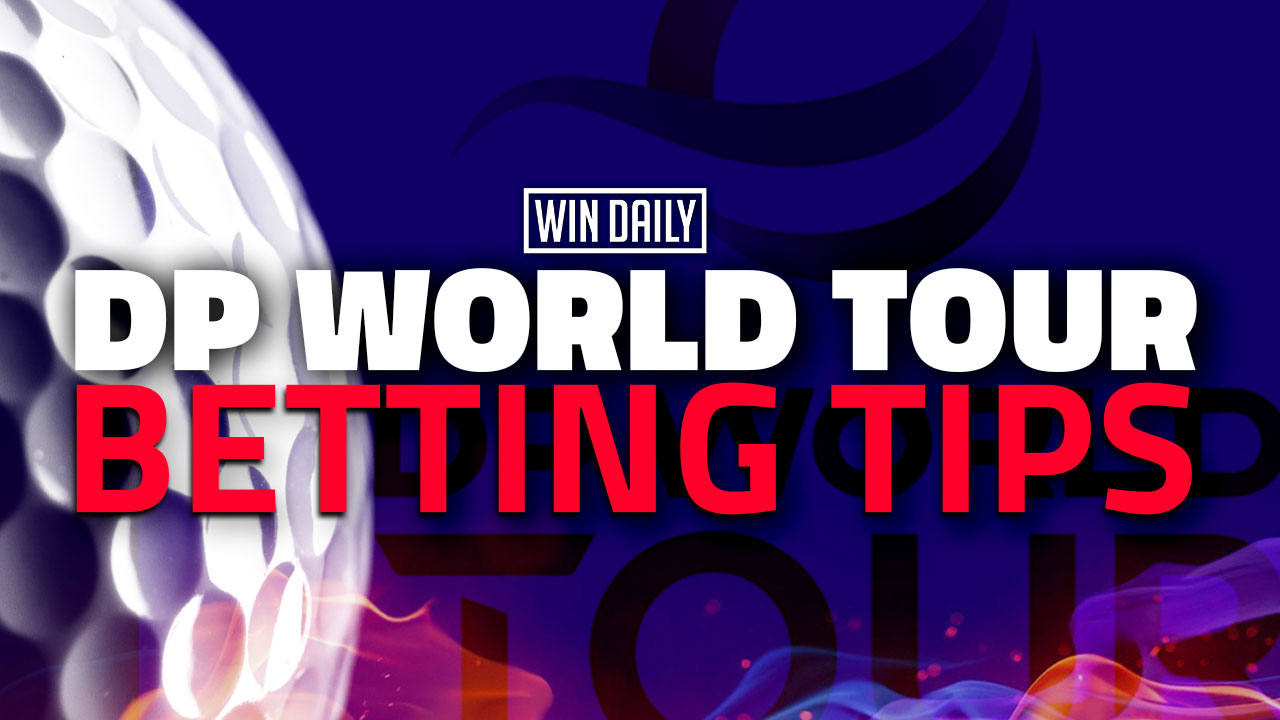 Who should you bet for the Italian Open? This is your weekly DP World Tour golf deep dive with course analysis, weather forecast, player profiles, and Italian Open Golf Betting Tips.
Last week, we secured our 13th outright winner of the season as Shane Lowry secured an overdue win given his form this year. Securing the BMW PGA Championship, one of the DP World Tour's pinnacle events, stands as his most significant victory to date outside of his 2019 Open Championship.
Lowry was our sole golfer tipped under 50/1 and we cashed a ticket with three units each way at 18/1. Fabrizio Zanotti was also firmly in contention, tipped at 80/1. Sitting in 3rd place with 3 holes to play, he admirably went for an eagle-birdie in pursuit of victory and ultimately came unstuck. We always want golfers in such a position to have a crack and can't begrudge the outcome being a missed place finish at 20/1. Instead, having also been on Zanotti when finishing 4th at the Irish Open, he cashed for us again this time in the form of a Top 20 ticket with two units at 4/1.
That event was the first qualifying event in the run to Ryder Cup selection in 2023. Rather fittingly, this week's Italian Open will be played at Marco Simone Golf & Country Club which is due to be the host club. Alongside Luke Donald are his co-captians Thomas Bjorn and Edoardo Molinari, who will obviously have a keen eye on potential prospects.
Course Analysis
Marco Simone plays host to the Italian Open for the second year, with the 2021 Italian Open being the sole prior professional event here since 1994. This par 71 course plays at 7,268 yard and plays a stern enough test in terms of distance.
It is said distance that will prove vital for most players. A quick glance through last year's leaderboard and it is easy to identify that the top of the board is littered with players regularly driving over 310 yards.
All 3 par 5s here are reachable in two. This includes the 18th, which although reads as 626 yards on paper is played downhill and also the ability to move the tees up for organisers to create a risk-reward finish to play. 11th and 16th are both driveable par 4s, although the 16th requires a modicum of bravery with water down the right-hand side. With two further par 4s measuring 503 yards and 495 yards, distance off the tee is certainly advantageous.
Water does feature reasonably often at this course, as does long fescue grass. There is very little protection to elements from any trees, which is strange for an inland Italian course. Missing greens here is an inevitability and having the ability to scramble will prove valuable.
Much like other stadium courses in Celtic Manor and Le Golf National, other positive driving courses such as Alabtros are good guides. There are very strong links between this course and Al Hamra, host of the Ras Al-Khaimah tournaments earlier this year. That is another exposed track with wind in play, water aplenty, and desert waste areas for anything totally offline. A look at both leaderboards and you'll find plenty of correlation, outside the obvious of Nicolai Hojgaard having won at both.
Weather Forecast
Weather does look rather pivotal this week and extremely changeable. I would hazard that delays in play seem quite likely currently, with maybe another reduced event to really get the LIV keyboard warriors fired up.
Thursday play will begin with winds prevailing at 8-12mph and gusting to 22-27mph. This should remain consistent through the day, followed by a high chance of thunderstorms and heavy rain for the afternoon. I do suspect at time of writing this will see play delayed to the following morning.
Friday AM should provide the best conditions of the first wo days, with winds prevailing at 2-8mph and gusting from 14-17mph as the morning progresses. Friday PM again brings a chance of rain with slightly lower chance of thunderstorms. Winds will peak at 7-9mph prevailing and gusts of 20-25mph.
Saturday should prove to be extremely windy on current forecasts. Prevailing winds are expected of 12-15mph and gusts of 29-35mph severe. Those who play this day the best may well go on to win. Sunday should provide some welcome relief with calmer conditions expected all day.
Given this forecast, I favour a Thursday PM/Friday AM play here. Thursday PM groups may well be moved to earlier tee-times on Friday AM. At worst, they should benefit from softer conditions with the rain forecast.
https://www.windy.com/41.963/12.636?41.959,12.636,15,m:eO5agwe
Italian Open Golf Betting Tips
Suggested Staking
Adrian Meronk
– 1.5pt E/W $34.00 (Bet365, 8 places, 1/5 odds)
Lucas Herbert
– 1pt E/W $51.00 (William Hill, 5 places, 1/4 odds)
Wil Besseling
– 0.5pt E/W $126.00 (Bet365, 10 places, 1/7 odds)
– 1pt Top 20 $5.25
Sean Crocker
– 0.5pt E/W $151.00 (Bet365, 5 places, 1/4 odds)
– 1pt Top 20 $5.50 (TAB)
Oliver Bekker
– 0.5pt E/W $161.00 (Bet365, 8 places, 1/5 odds)
– 1pt Top 20 $6.00 (Bet365)
Filippo Celli
– 0.5pt E/W $401.00 (Bet365, 5 places, 1/4 odds)
– 1pt Top 20 $8.50 (TAB)
Player Profiles
Adrian Meronk
Having been banging on the door for a season and a half, Adrian Meronk secured his maiden DP World Tour victory earlier this year at the Irish Open. Having not done much in his three starts following, Meronk started showing life again at the BMW PGA Championship. Notably, a big jump in driving accuracy and improvement on approach suggest the ball striking is returning.
Meronk possesses a rare ability of being extremely long off the tee whilst gaining on the field for accuracy. He also can get very hot with the putter and has gained ATG in 8/11 of his recent tournaments.
Alongside a runner up finish here last year, Meronk finished 6th at the Ras Al-Khaimah Classic earlier this year strengthening the ties to Al Hamra Golf Club. Holding a 17th at Albatros and 6th at Celtic Manor, it seems clear this is the type of track made for Meronk's game. I also love his performances in the wind this year. 4th at the Rolex Series Dubai Desert Classic, the 6th at Ras Al-Khaimah, 3rd at the Qatar Masters, and 3rd in the Catalunya Championship have all come at windy tournaments.
Meronk is a chance to make the Ryder Cup squad should he continue this rich vein of form. What better way to stake his claim than a victory on the host course this week.
Lucas Herbert
I've said it before, and I'll say it again: Lucas Herbert is one of the best wind players in the world. I will continue to tip him in such circumstances, further adding to his claims with a strong profile matching the test this week.
Herbert's three professional victories have all come in extremely windy conditions. Alongside his PGA Tour victory in Bermuda, his 2021 Irish Open win and 2020 Dubai Desert Classic victory also came with winds blowing.
The Australian managed 9 top 25s (38% of appearances) this year and displayed his volatility by duly missing the cut in a further 11. In what will be a volatile week, I am happy to embrace that risk here. Herbert has also performed well at national opens. Recently he has finished 15th at The Open Championship, 9th at the Irish Open when defending, finished 4th at the Scottish Open in 2021, and was 14th around Le Golf National for the Open de France.
He also managed 13th at the PGA Championship this year and 15th at the FedEx Cup playoff BMW Championship event. The return from the PGA Tour to DP World Tour so often produces immediate results, and Herbert has shown he can already lift his game for some of the biggest events.
Lucas Herbert is plenty long off the tee. When combined with his excellent short game and putter, it can prove to be a deadly combination. With wind in play, I expect a strong finish is on the cards.
Wil Besseling
Given the volatility this week, I am happy to embrace that with some speculative plays this week.
Besseling makes the card on the back of his best approach week since April 2021. Besseling has now gained for driving accuracy in 4 straight events which is powerful when combined with his long driving distance.
The Dutchman made the cut at both Ras Al-Khaimah events this year, where he arrived after two missed cuts. He also holds an 11th and 18th around Celtic Manor, another tough driving course. His best finish of the year came at the extremely long and tough Green Eagle Golf Course, when finishing 2nd following an 18th there in 2021.
Further, his other top 25 performances this year have come in high winds with 21st in Qatar and 9th at the Catalunya Championship. With the ability to spike with the putter, his prodigious driving and recent approach play suggest a surprise finish up the leaderboard may appear should it all come together this week.
Sean Crocker
Sean Crocker was perhaps the easiest find as obvious value having been priced at 150/1 for reasons unknown.
Crocker has been considered one of the best ball strikers on tour for some time. His long-term enemy has been a cold putter. He finally secured his maiden victory at a windy Hero Open when he finally gained strokes putting. The other occasion he gained putting this season he finished 7th.
Again, Crocker is long and straight off the tee and can gain plenty on approach. The latter saw improvement last week when missing the cut, not overly concerning when 2 under at a disrupted event.
Further adding to the credentials, Crocker finished 18th here in 2021 and managed to gain with the putter on these greens (albeit slightly). He also holds a 2nd at Albatros (when losing over 4 strokes putting) and 22nd around Celtic Manor. Crocker did not play Al Hamra this year. However, a little digging and his Challenge Tour form shows he finished 5th at that similar track in 2018.
Oliver Bekker
Having started the season in scorching hot form, Bekker has slipped off the radar of many lately including bookmakers. Having returned to gaining strokes on approach when making the cut in a high-profile event last week, the 160/1 on offer looks to be good value.
Bekker is long off the tee and excellent around the greens. He has proven ability to spike with the putter and consistently gains for scrambling. Both could prove invaluable this week given the weather conditions forecast.
Some of his best results this year have come in the wind. A runner up at the Catalunya Championship came after a marathon play-off to another long driver in Adri Arnaus. Further, finishing 9th in both of the events held in Ras Al-Khaimah is an excellent form guide to this track.
Filippo Celli
Filippo Celli rounds at the tips at massive odds of 400/1. This will be debut event as a professional and it would make for quite some fairytale were he to secure an improbable victory.
Celli has already displayed he may be more than ready to make the jump to the next level. Celli was 14th at the prestigious St Andrews Links Trophy and won the European Amateur Championship a couple of weeks later. He would then go on to earn the Silver Medal around the Old Course at the 150th Open Championship, making the cut where many struggled.
He has promptly followed this up by finishing 7th at another DP World Tour event at the ISPS Handa World Invitational. Then just last week, he finished 4th in the Eisenhower Trophy as one of the leading amateur events. Celli has played this course competitively already, finishing just outside the cutline in last year's event. Having finished 2nd at the Italian Amateur Championship at a neighbouring course this time last year, the allure of a national title may see him lift his game even further in a sparkling professional debut.
If you've made it this far and enjoyed reading this article, why not join the WinDaily community?
Our special promotion currently offers a massive ONE MONTH FREE no obligations trial. If you enjoy the product, you then pay the lowest price on the market at just $5.99 per week for access to all sports
Sign-up today: https://windailysports.com/sign-up/deep-dive-golf/?ref=31
Full access to all articles, including this week's Fortinet Championship analysis and golf betting tips, as well as exclusive Discord chat where you can ask myself and other experts directly for advice.
Related Topics:
Twitter: @deepdivegolf Discord: DeepDiveGolf#7883 David takes the WinDaily team international, joining the team from New Zealand and having grown up in Dubai. It was whilst living in the Middle East where he first developed his love of golf whilst working at local DP World Tour events, getting inside the ropes with the world's best, and being fortunate enough to be coached as a junior by elite instructor Justin Parsons. Despite having experience working in multiple other areas of the sports industry, golf remains his main passion. David relies heavily on data, agronomy, topography, and meteorology in providing his analysis and betting tips as he deep dives into both the PGA and DP World Tour events.