Insight Sheet – Travelers Championship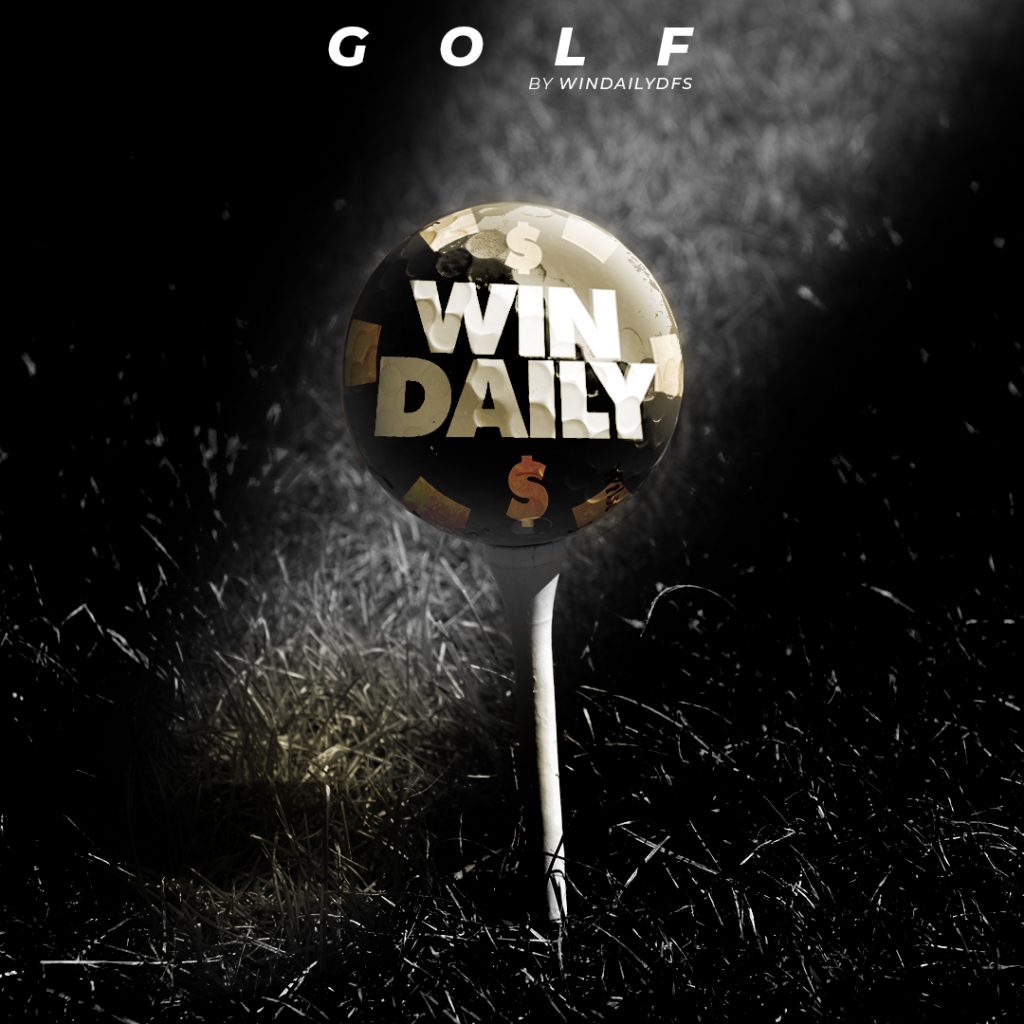 Below is my model's Top 50 golfers including Vegas Odds, Data Golf World Rankings and the nine key stats that forged this chart.
Personal Player Pool
Patrick Cantlay – $11,300
Model Rank – 2
Vegas – 10/1
Data Golf World Ranking – 3
It was a toss up between Cantlay and Koepka. Brooks is the all around better player in my eyes, but you can never know if he will show up outside of a Major. If Brooks is 1 than Cantlay is 1b. He ranks Top 30 or better in all of the key stats and outside of the U.S. Open, He's been on an absolute tear. (Projected Ownership – 16%, Exposure – 35%)

Jason Day – $10,000
MR – 6
Vegas – 19/1
DGWR – 13
Another toss up between Day and Molinari for the 10 thousand and up plays. With a smaller player pool this week I have to draw the line here. It's simply a play on rankings. I think both golfers will play well with Day coming in a little lower owned and that's enough for me. (Projected Ownership – 13%, Exposure – 36%)
Tommy Fleetwood – $9,300
MR – 5
Vegas – 27/1
DGWR – 19
Tommy has not found the magic he had last year, but his talent and game are suited for a course like TPC River Highlands (though I thought the same for Pebble last week). This is a play on talent and a small pivot from the uber chalky Casey this week. Casey is a fine play and if I'm entering in cash games my lineup would probably start there. With similar stats and lower ownership though, I'll play Fleetwood all day. (Projected Ownership – 12%, Exposure – 28%)

Bryson DeChambeau – $9,200
MR – 11
Vegas – 27/1
DGWR – 18
I thought he was rounding into form before Pebble Beach and I played him at low ownership. He did quite well at the U.S. Open and he will not sneak past many folks this week. With the price and ownership bumped, he needs to bring everything together this week to pay off and I'm counting on it. (Projected Ownership – 15%, Exposure – 33%)

Tony Finau – $9,000
MR – 7
Vegas – 32/1
DGWR – 23
Finau has fallen from the graces of the DFS community and it isn't unexpected. With two missed cuts in his last two outings his ownership will take a hit and this is where I would like to pounce back on. He has solid course history with a T17 and two T25s in his last three appearances. With how his game sets up here, I wouldn't be surprised if Finau gets back on track. (Projected Ownership – 12%, Exposure – 32%)
Louis Oosthuizen – $8,800
MR – 17
Vegas – 31/1
DGWR – 20
I liked him last week, but unfortunately never pulled the trigger. This does feel a bit like chasing results but I do not care. Despite his hiked price tag, I'll have plenty of Oosthuizen this week, with his short game leading the way. The only fear I have is a potential withdraw from the tournament. Please check any last minute changes in this regard Thursday morning before lock. (Projected Ownership – 5%, Exposure – 18%)

Brandt Snedeker – $8,600
MR – 27
Vegas – 40/1
DGWR – 52
Crazy to think what one bad outing can do to a player's popularity. This time last week (on a similar track) he was one of the highest owned golfers. With a poor performance it seems like nobody is talking about him. I'll be happy to get back on Snedeker at his sub 10 percent ownership. Maybe last week was a sign of things to come, but I think it was more of a bump in the road. (Projected Ownership – 6%, Exposure – 22%)

Patrick Reed – $8,500
MR – 18
Vegas – 46/1
DGWR – 51
This is a pure GPP play and more so a pivot off of the popular Kevin Streelman. Reed and Streelman are similarly priced, but Reed has better odds and stats across the board over Streelman. While Streelman has slightly better recent form, neither player has a upper hand in course history. This is not for the faint of heart, but I'll play Reed this week in GPP and maybe Streelman for cash. (Projected Ownership 6%, Exposure 20%)

Chez Reavie – $8400
MR – 15
Vegas – 52/1
DGWR – 31
I wrote up a quick blurb in last week's Insight Sheet about Reavie as a player that I liked, but ultimately did not play. I will not make the same mistake again. I think Reavie will be chalkier than expected but I'm okay with that. (Projected Ownership – 14%, Exposure – 27%)
Viktor Hovland – $7,900
MR – 45
Vegas – 61/1
DGWR – NA
Though he has only played a few times on the PGA Tour, Hovland has done well for himself. The rookie will not be surprising anyone this week as he came in at -4 at the U.S. Open last week. Another instance of a golfer that was included in that blurb, but I did not play. I want to make up for my mistakes. Last week he was 5% owned, I expect almost triple that number this week. (Projected Ownership – 14%, Exposure – 24%)

Sungjae Im – $7,800
MR – 12
Vegas – 67/1
DGWR – 56
Sungjae finally took a week off from playing golf. Not because he wanted to, but because he didn't qualify for the U.S. Open. The rest might serve him well though as he went through a patch where he struggled mightily. With his 5th ranked Par 5 scoring, I expect Sungjae to play well at this site, where both Par 5's are birdie machines. (Projected Ownership – 8%, Exposure – 23%)

Byeong An – $7,800
MR – 23
Vegas – 65/1
DGWR – 38
I like Byeong just fine on his own merit. If you look at Grillo and his expected ownership, I really like Byeong as a nice pivot. They have similar strengths and weakness, but with Byeong you're getting half the ownership. (Projected Ownership – 12%, Exposure – 23%)

Russell Knox – $7,700
MR – 19
Vegas – 63/1
DGWR – 46
A former winner at Travelers Championship and a all around solid golfer, Knox is a great play. He's not flashy and doesn't explode off the page, but he's consistent and reliable. I would expect him to be a staple in cash game lineups.(Projected Ownership – 15%, Exposure – 22%)

Bud Cauley – $7,600
MR – 13
Vegas – 86/1
DGWR – 58
I like Cauley as more of a GPP play and a fine pivot off Knox, if you so choose. Cauley has played well at River Highlands before but does come with some risk as his recent form has not been the greatest. (Projected Ownership – 6%, Exposure – 20%)

Adam Hadwin – $7,600
MR – 14
Vegas – 70
DGWR – 44
Hadwin is a play on recent form over course history. With his ability to score on short Par 4's I wouldn't be surprised to see Hadwin finish T20 or better. (Projected Ownership – 11%, Exposure 24%)

Lucas Glover – $7,500
MR – 10
Vegas – 78/1
DGWR – 30
Vegas does not like Glover as much as my model does. Glover just missed the cut last week and I hope the MC burned some bridges. I want to get right back on where he's rated 15th of better in Ball Striking, Bogey Avoidance and Par 4 Scoring from 400 – 450 yards. (Projected Ownership – 7%, Exposure – 20%)

Danny Lee – $7,500
MR – 29
Vegas – 98/1
DGWR – 110
Lee will never light the world on fire with a barrage of birdies. His game though, is built around steady progress and if the score can remain on the lower side I think Lee has a chance for a T15 or better. (Projected Ownership – 6%, Exposure – 20%)

Joaquin Niemann – $7,500
MR – 32
Vegas – 83
DGWR – 107
Niemann has been playing solid golf as of late with a great Tee to Green game. Joaquin can get into trouble sometimes off of the tee, but with larger than average fairways I believe the course is set up for him to succeed. (Projected Ownership – 7%, Exposure 22%)

Russell Henley – $7,500
MR – 35
Vegas – 88
DGWR – 115
I originally didn't include Henley in this player pool as I expected his numbers to be worse than they are. He's Top 30 in five out of the nine key stats. I went and looked as his tournament history and noticed he has two Top 15 finishes with a T6 last year. With sub 10 percent ownership, I feel confident in adding Henley to my roster this week. (Projected Ownership – 7%, Exposure 17%)

Matthew Wolff – $7,300
MR – Outside the Top 50
Vegas – 99/1
DGWR – NA
Wolff is one player I'm adding that comes from outside my Top 50. He's a rookie on tour along with Hovland and he was a force in college for Oklahoma State. There are no real stats to back this up as I just think he will play well, call it a gut feeling. (Projected Ownership – 6%, Exposure 21%)

Nick Watney – $7,200
MR – 35
Vegas – 121/1
DGWR – 95
Watney comes in like Henley, under my own radar. When inputting his data I kept thinking, this is lower than I expected. He's made the cut at the Travelers Championship three out of four tries with a T11 mixed in. His recent form is a little up and down, with two missed cuts and two Top 25s. A GPP play only. I'll have more shares than I should and I'm ok with that. (Projected Ownership – 6%, Exposure – 21%)
Collin Morikawa – $6,900
MR – 25
Vegas – 129/1
DGWR – N/A
Like Hovland and Wolff, Morikawa is another rookie with high expectations. Collin has played in the last two tournaments, the U.S. Open and the RBC Canadian Open, and held his own with a T35 and T14 respectively. Morikawa has the worst Vegas odds, but I fully expect him to go toe to toe with his fellow rookies and maybe even beat them. (Projected Ownership – 8%, Exposure – 19%)

Peter Malnati – $6,900
MR – 28
Vegas – 155/1
DGWR – 77
Outside of Morikawa, I don't see anyone under $7,000 with a lot of win equity, but more of a money saver. Malnati is Top 20 in Deck to Green, Short Game and short Par 4 scoring. Peter has two made cuts at TPC River Highlands the last two years and four made cuts in his last four events. He's a solid money saver with some upside. (Projected Ownership – 7%, Exposure – 19%)

Sam Ryder – $6,800
MR – 30
Vegas – 216/1
DGWR – 106
Ryder is Top 30 in Bogey Avoidance, Par 5 scoring and Proximity 125 – 175 yards. He made his most recent cut and finished T26 last year in the Travelers. (Projected Ownership – 4%, Exposure 18%)

Trey Mullinax – $6,800
MR – 147
Vegas – 175/1
DGWR – 148
Just a sprinkle or two with Mullinax, as he's Top 30 in Ball Striking, Par 4 scoring of 400 -450 yards and Par 5 scoring. He made his previous cut at River Highlands. (Projected Ownership – 3%, Exposure – 15%)

Hank Lebioda – $6,700
MR – 22
Vegas – 205/1
DGWR – 172
Lebioda is a golfer who has been playing much better as of late with nine made cuts out of twelve. He's Top 10 in Deck to Green and Par 5 scoring. (Projected Ownership – 7%, Exposure – 19%)

If you have any questions or comments please leave them in the comments section below or reach out to me on Twitter.
Stats Source: Fantasynational.