Insight Sheet – Rocket Mortgage Classic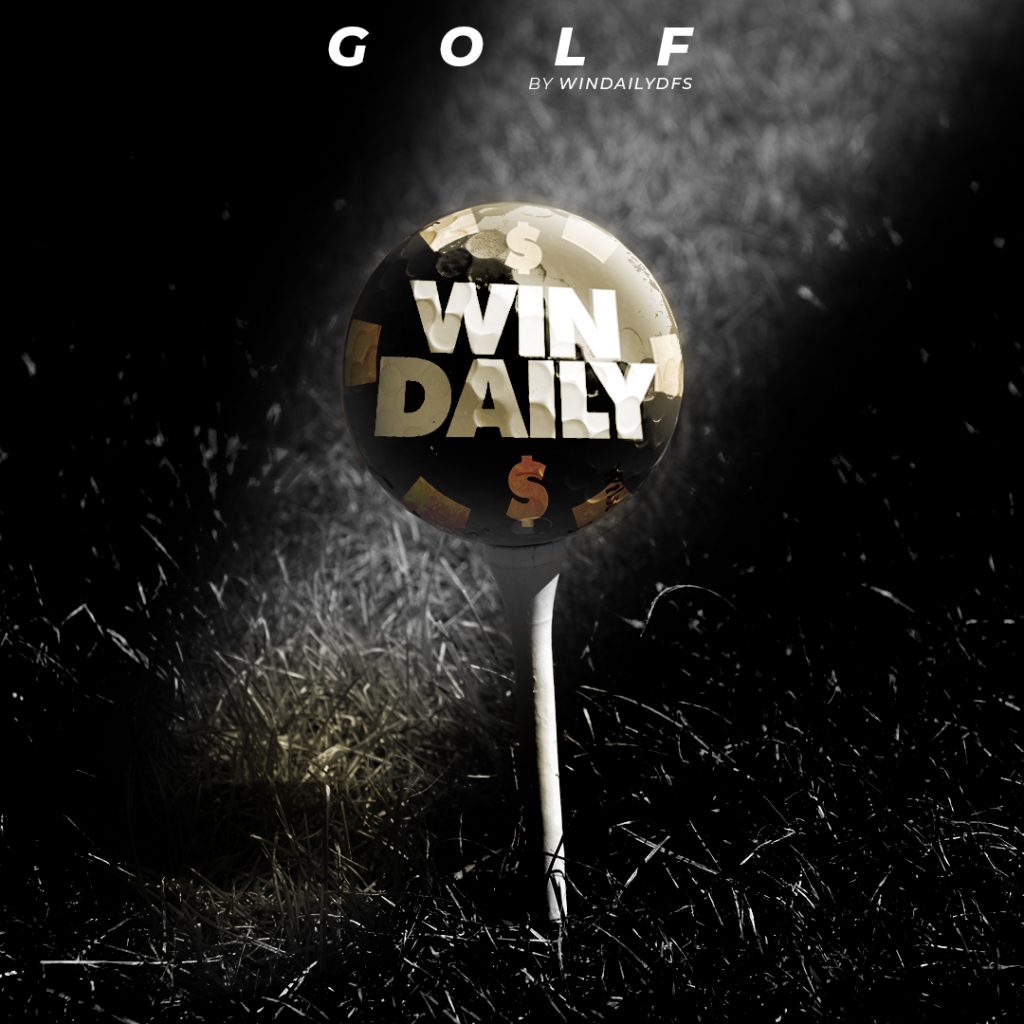 The Insight Sheet gets you ready before lock with all of your PGA DFS needs. This week at the Rocket Mortgage Classic, you'll find the model's Top 50, Vegas odds, Data Golf World Ranks, key stat ranks and my personal player pool.
Sign up NOW for WIN DAILY Premium Gold right here! Projections, weather reports, wagering info, 24/7 expert chats and more!
Personal Player Pool
**I'm personally fading Dustin Johnson this week. This is a high risk maneuver. Johnson is in a tier of his own in this field. With implied ownership around 25% – 30%, I'll look elsewhere in hopes his recent poor putting performances continue.**
Players priced between $9,000 and $12,000
Gary Woodland – $10,900
Elite ball striker who's coming off a win at the U.S. Open. I'm not sure why his projected ownership is lower than everyone else in the price range, but I love it. (Projected Ownership – 15%, Exposure 33%)

Hideki Matsuyama – $10,200
Another elite ball striker, with Poa greens being his best putting splits. Top 5 in the field in terms of DraftKings points and #1 overall in Opportunities Gained. Matsuyama will be chalky like Johnson but with better putting numbers. (PO – 22%, Ex – 44%)

Ryan Moore – $9,500
Moore has the reputation of being a Donald Ross course killer. Looking at the numbers I tend to agree. He's 16th in Strokes Gained Total and 24th in DraftKings points at Donald Ross courses. Moore had a terrific Sunday at the Travelers Championship and I look forward to him continuing his run at the Rocket Mortgage Classic. (PO – 18 %, Ex – 34%)
,
Patrick Reed – $9,300
Reed, like Moore does extremely well on DR courses. He's 4th in SG:TOT and 5th in scoring points. Reed, unlike Moore, though, doesn't have the recent form to back him up. If you're looking for a pivot from the higher owned Moore, Reed is your man. (PO – 5%, Ex – 21%)
Players priced between $8,000 and $8,900
Sungjae Im – $8,800
Sungjae Im is my pivot off the more expensive, higher owned Billy Horschel. Im can flat out score DK points. Yes, he scores more bogies than you would like but he's 15th in both points and Par 5 scoring. With three of the four Par 5s reachable in two, I'll forgive him for the bogies. (PO – 10%, Ex – 28%)

Bubba Watson – $8,700
Another golfer who enjoys a Donald Ross course, 8th in SG:TOT and 27 in DK points. Watson should enjoy the wider than average fairways and bomb the golf ball throughout the course. Though he sits just inside the cut line of the model at 50th overall, he's 9th in ball striking and 17th in Par 5 scoring. (PO – 8%, Ex – 25%)

Kevin Streelman – $8,600
If you read my article The Range you will have seen that Streelman is ranked 4th (along with DJ) in combined satellite stats. His popularity has risen over the week but I'm sticking with him and his 17th ranked ball striking. (PO – 20%, Ex – 31%)

Viktor Hovland – $8,400
In the three previous tournaments before the Rocket Mortgage Classic, Hovland gained 20.8 strokes Tee to Green (14.8 Off The Tee)! If Hovland can find his putter, this rookie will be winning sooner rather than later. (PO – 13%, Ex – 31%)

Jason Kokrak – $8,300
Kokrak lost 7.2 strokes putting (I didn't believer that was even possible) last week to miss the cut at the Travelers Championship. Though Kokrak putts better on Bermuda greens, I'm going back to him. He is Top 10 in ball striking and 20th in DraftKings points, I like his chances in a much weaker field. (PO – 8%, Ex 26%)

Kevin Tway – $8,100
In Tway's last 5 tournaments, he's gaining 2.2 stokes Tee to Green. Coming off a fifth place finish last week, I like where Tway's game is. A bomber who can take advantage of his length off the tee and attack the Par 5s. (PO – 12%, Ex – 25%)
Players priced between $7,500 and $7,900
Byeong An – $7,900
An is a brilliant golfer off the tee, gaining strokes 10 out of the last 12 tournaments. If An can ever develop a short game, the golf world better watch out. He missed the cut last week but prior he had back to back Top 20's. With the weaker field, I'll go back to the well. (PO – 10%, Ex – 22%)

Luke List – $7,700
This is really the only time I like to roster List, courses where he can bomb the ball and weaker fields. List has not played well as of late and this is strictly a GPP play but at sub 10% ownership, I'll take a stab. (PO – 7%, Ex – 21%)

Sung Kang – $7,600
Here is Kang's last five golf tournament finishes, 78th, MC, 7th, 1st, MC. To say he's inconsistent would be an understatement. I view Kang as a better Luke List. A golfer who can drive the ball and score points. (PO – 14%, Ex – 25%)

Vaughn Taylor – $7,600
Taylor is finally getting some love outside of Data Golf's World Rank. Taylor is five for five in made cuts and has three Top 20 finishes in the same span. He is about as safe as you can find here in this price range. (PO – 14%, Ex 26%)

Nick Watney – $7,600
I wrote up Watney last week and while he stumbled a bit on Sunday, he perfomed very well. I'm coming right back to him this week, though he won't be as low owned as he was at the Travelers. Watney is one of the better golfers at positioning himself for birdie in the field. (PO – 13%, Ex – 25%)

Bud Cauley – $7,500
Cauley has a nice mid to short game that really puts himself in contention to score points. His off the tee game tends to get him in trouble, I believe he can take advantage of the wider than tour average fairways. Cauley is also 10th overall on Donald Ross courses. (PO – 6%, Ex – 23%)

Peter Malnati – $7,500
Malnati has been playing some really consistent golf as of late. He's made the last five cuts and gaining 3.4 strokes with his approaches. Going back 7 weeks he only has one missed cut and four Top 30s along the way. Along with Taylor another steady cash game option. (PO – 11%, Ex – 23%)
Player priced between $6,600 and $7,400
Danny Lee – $7,300
When i started looking up golfers for the Rocket Mortgage Classic, I was surprised to see Lee's name pop up. He has an excellent putter but more importantly, he's ranked 33rd in the field in DraftKings scoring. Lee is a cheap, low owned flier. (PO – 2%, Ex – 13%)

Matt Jones – $7,000
Jones at one point had a stretch of six Top 40's with three Top 20's. With his ability to score points on both Par 4s and Par 5s, hes worth a shot to regain some of his previous form. (PO – 5%, Ex – 15%)

Troy Merritt – $7,000
Merritt has been up and down over the last few tournaments but hes gained 3.8 strokes tee to green over his last five. He has a solid approach game and can really turn it on with the short Par 4's. (PO – 10%, Ex – 20%)

Hank Lebioda – $6,900
His finishes have not illustrated his talent. In this field he is Top 40 in ball striking, deck to green, par 5 scoring and DK points. He placed 51st last week and 14th the week prior. Those last two tournaments were a much stronger field. Sign me up! (PO – 12%, Ex – 28%)

Sepp Straka – $6,900
Straka is another ball striking DK point scoring golfer. All he needs to do is make the cut to return value. (PO – 11%, Ex – 24%)

Scott Stallings – $6,700
A 100% pure flier!! He will most likely be less than 1% owned. He does well on Par 5's. I have too much, I know. (PO – 1%, Ex – 13%)

Sam Ryder – $6,300
My final ball striking, DK point producing golfer for the Rocket Mortgage Classic. He's 29th in ball striking, 33rd in opportunity gained, 31st in Par 5 scoring and 38th in DraftKing points. (PO – 9%, Ex – 24%)
Thank you for reading. You can read some of my other work here on my Author Page. Follow Win Daily DFS on Twitter @WinDailyDFS.
Stats source used: FantasyNational