Maximize Betting Bonus Offers, Online/Mobile Betting Offers
Published
11 months ago
on
How to make the most money off of New York Sports Betting sign up bonuses
Sports betting is a very competitive and popular industry right now with each site doing their best to take hold of the market for themselves. They are rolling out offers to swing you over to their sportsbook and to sell you their products. Sportsbooks are relatively similar as they don't require others to place bets as well to make betting appealing, this is why the sites offer so many incentives to get you over to their sportsbook through either free bets, risk-free bets, or deposit matches. Free bets are the best value found at sportsbooks because you receive the full value of your wager if you win or lose. Risk-free bets you receive the total amount of your bet back as a credit and if you win you are paid out the winnings. Deposit matches are where a site will match a percentage of your initial deposit and credit it to your account.
Free bets are by far and away the best value offered by any sportsbook because they allow for a full 100% paid credit for using their site and placing a bet, win or lose you will receive your bet amount credited to your account. These bets usually have an odds limit to where around -200 is the "safest" bet you can place but to get full value out of it we recommend going for an underdog and specifically looking into the +300 range to maximize value, you receive money either way on the bet so why not go for a bigger hit if your bet wins as opposed to being safe with a favorite. Risk-Free bets are the next best value to use as opposed to the Free bet these are around 50-70% value based on what you do in terms of the bet you place. The same idea can be used when looking into the risk-free bets as its somewhere you can look into placing these higher-risk bets because you don't have to take any of the risks and if you win, there's a great return on your investment, lose and you get whatever the value of your bet was back into your account/wallet.
FanDuel and Draftkings Sportsbook betting offers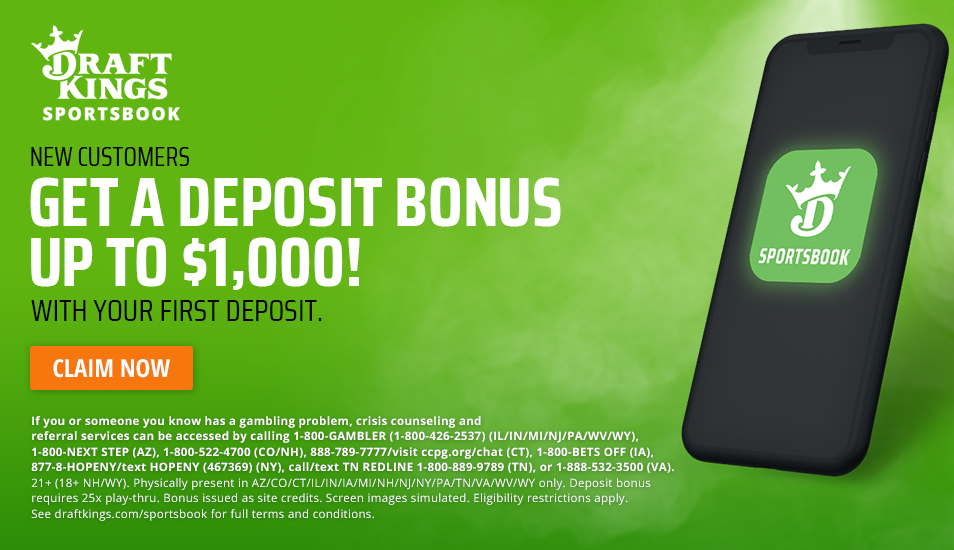 As everyone knows by now Sports betting is now live in New York and we have betting offers for you to maximize your bonuses to get into these books and start betting today. FanDuel and DraftKings are two of our favorite sites to play DFS on but now you are going to be able to place bets on them too through their sportsbooks also allowing us to fully take advantage of the bonuses. Right now DraftKings is offering a deposit bonus of up to $1000 on a $5000 deposit along with a $50 free bet if you sign up for the sportsbook using our link. There is also an offering over at FanDuel sportsbook which is one of our favorites to sign up with in order to get a $1000 Risk-Free bet, meaning if you sign up with our link you will receive a risk-free bet of up to $1000. We recommend taking advantage of both of these betting offers to get the most bang for your buck. For your picks using your Sportsbook bonuses, we have our service with SharpBets, where if you download the app you can receive a free month to get all the sharp picks and plays you need to maximize your profits on free money from the books.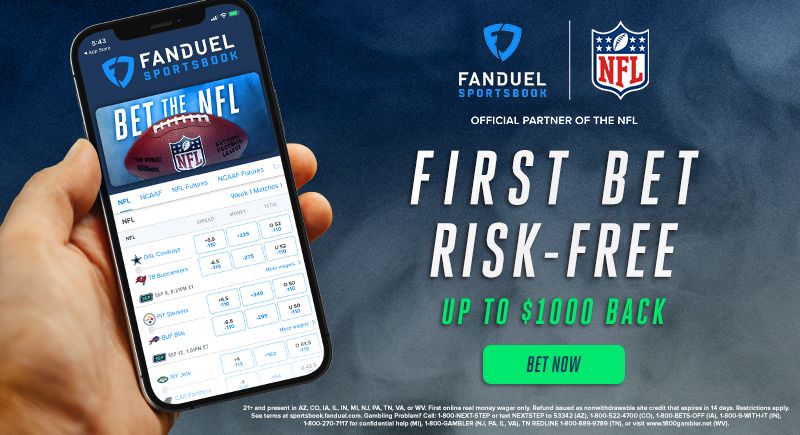 Caesars Sportsbook and BetMGM offers

Here are two other popular sportsbooks that also have offered to get your attention and start your sports betting off with them. Caesars Sportsbook has a $1,001 First bet match which you can sign up for here. BetMGM also has a bonus offer to new users which includes a $1000 Risk-Free first bet which you can sign up for here. These are two betting offers that I find a lot of value in with them being high $ amount risk-free bets, and to clarify they are risk-free bets up to the dollar amount of $1000. Any amount of money up the caps gives a free bet. And if you are looking to hit these bets with some sharp picks from some of the best sports betters out there, join us over at SharpBets and receive a free month when you download the app. Caesars has by far the best betting offer we have seen in terms of value giving you a free $1001 plus if you bet over $100 on NBA they will send you an authentic NBA jersey, get both offers at the same time just for signing up.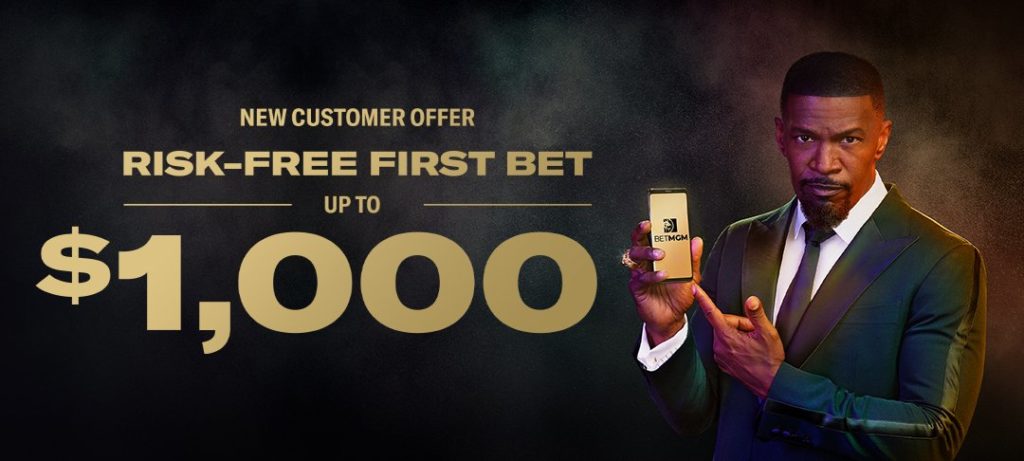 Bonus Overview
After reading through all of the offers being given this is how to make the most money off of New York Sports Betting sign up bonuses, my favorite overall to take advantage of is Caesars Sportsbook who have the $1001 free bet along with the NBA jersey with a $100 bet on NBA, this bet has the highest value of any of the websites, though there is a stipulation that the free bet that is must be on a -200 or higher odds. Once again you can sign up for Caesars using our referral link and get started there today. The second best value being offered by any of the books is the one offered by FanDuel and BetMGM who are both giving a $1000 Risk-Free bet which can be valued at around 50-70% of that $1000, meaning its a bet worth 500-700 dollars to these books. FanDuel also gives the help of being associated with your DFS account, letting it be a system you are more associated with already and an interface you are used to using. Lastly, I am going to group together with our remaining books as they are pretty similar in overall value. Draftkings is the top remaining with their deposit bonus along with a $50 free bet giving them a good value, then Unibet with their $500 Risk-free bet and Points Bet with them matching up to 250 of your initial deposit give decent overall value but not the best. I would recommend first going to Caesars or one of FanDuel/BetMGM but overall if you want to take full advantage of these bonuses I would go through each book and use the offers from the links, and then decide which one works the best for you and stay there. For the picks and plays at these books, I recommend using our SharpBets as a way to maximize your profits no matter what SportsBook you end up using.
Check out our new york sports betting guide here.