Hero World Challenge – Every Golfer Ranked
Published
2 months ago
on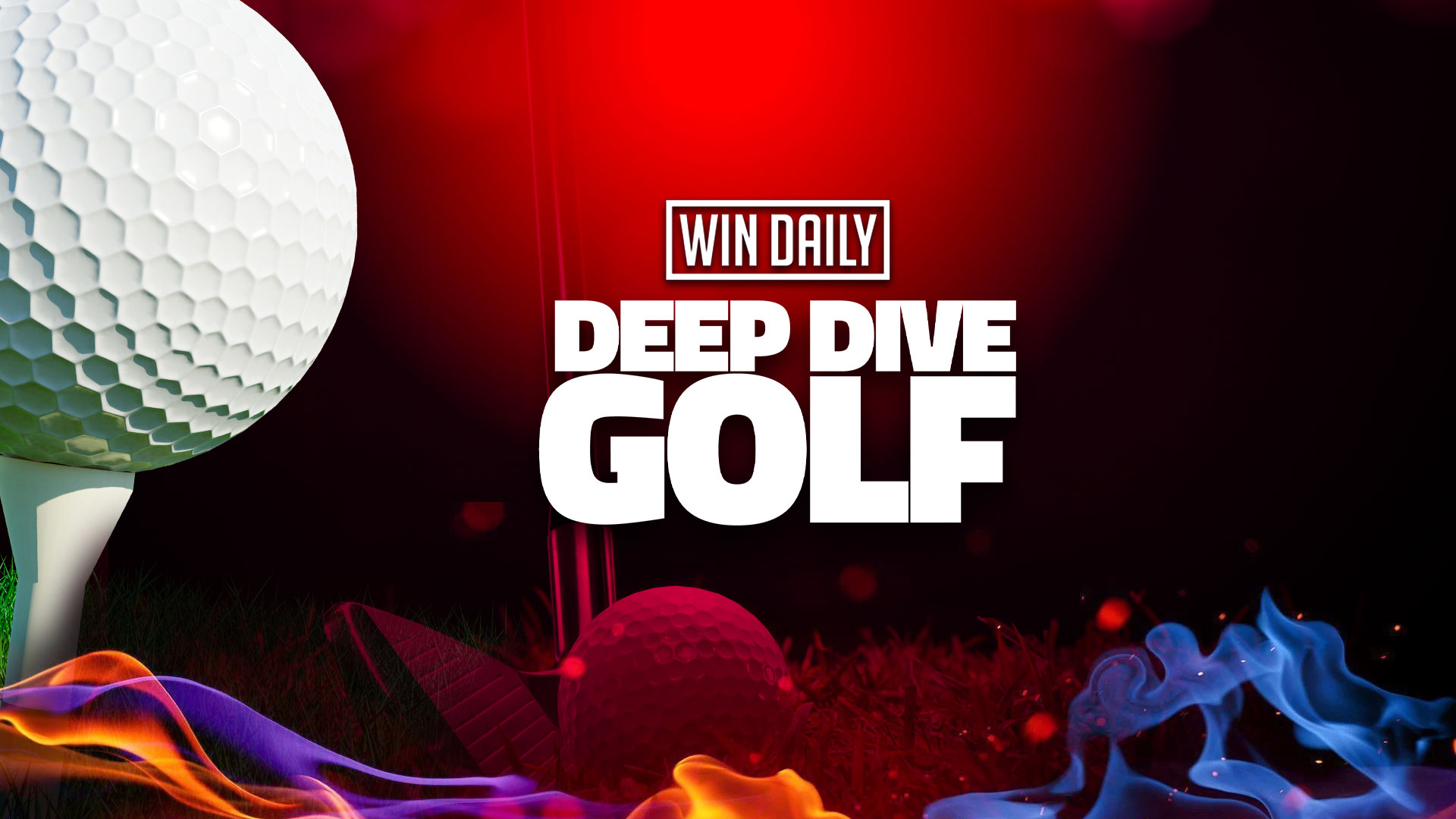 The Hero World Challenge always provides an intriguing event to cover. On one hand, we have near on the top 20 players in the world all competing in the same event. Hopefully, this provides a tasty entrée of what is to come in 2023 where the newly elevated events promise to present frequent opportunities for the best players in the world to compete in the same week.
On the other, from a betting perspective the Hero World Challenge presents some qualms. Often, inefficiencies in betting markets occur further down the board in larger fields. Basically, correctly pricing who is the 30th most likely to win in the field becomes infinitely more difficult. That presents us opportunities. In a small field like this, the market looks fairly efficient with few holes and a decent bookmaker edge.
As such, I likely favour a lean towards DFS this week rather than betting markets. Further, I will also prefer head-to-head and cash game plays for DFS. Given the condensed field, you will need to select the optimal lineup to be taking out most tournaments and then likely sharing with multiple others in larger events. Also, do expect a volatile week overall. Particularly Friday will be subject to some extremely high winds where scoring will be very tough.
https://www.windy.com/25.012/-77.503?24.443,-77.503,8,m:emQadZY
I have taken the liberty, given this rare opportunity, to provide a short breakdown of every player in the field and give them an indicative rating out of 10 on my enthusiasm based on their current odds. Along with this, my standard suggested staking is provided. As always, I list every option I personally take myself for you.
Hero World Challenge – Golf Betting Tips
Suggested Staking
5pts E/W Tony Finau $10.00 (4 places, 1/4 odds)
2.5pts E/W Matthew Fitzpatrick $15.00 (4 places, 1/4 odds)
2.5pts E/W Tommy Fleetwood $26.00 (4 places, 1/4 odds)
5pts E/W Max Homa $19.00 (8 places, 1/5 odds)
Player Profiles
Note: Ratings given are based on "value for money" not win probability i.e. how best do the current odds on offer best reflect the player's actual win probability.
Jon Rahm 6.5/10
Quite possibly playing the best golf in the world right now. Arrives here as deserving favourite based not just on his incoming form but also a record of a win and 2nd in his two appearances here. Unfortunately, his odds are simply too short at $6.00 in this quality of field to justify backing. It is close, but I have fair odds for him at $8.00 and this makes it a losing play despite the obvious credentials. No qualms if you decide to lead him out as the frontrunner in your DFS lineups.
Scottie Scheffler 4/10
Has some how managed to scrounge a 9th and 3rd in his last two events despite consistently losing with the putter of late. That is a worry, especially at a event where winning scores have often been at -18 or less. His approach play remains elite, although that too is currently below his usual lofty long-term averages.
Tony Finau 9/10
Makes the betting card at $10.00 each-way with 4 places at 1/4 odds. Finau has been a completely different beast since securing 3 wins in the last 7 starts. The wins have, of course, been in fields with less quality fields than here and this is tougher. He has not lost strokes with the putter since June suggesting he is full of confidence. Holding a 2nd place here suggests he is at least comfortable on this track, as does his inaugural PGA Tour victory at the Puerto Rico Open back in 2016. That should be at least correlated with a prior victory on a windy and exposed island course, as well as similar yardages and metrics to seen here. He has developed into a different golfer in the last 6 months to when he won that.
Xander Schauffele 6/10
Another with a recent change in narrative from perennial nearly man to winning 3 tournaments in quick succession in 2022. I do like the way Schauffele's long-iron performance is likely to be of benefit on this track, where a disproportionate number of shots are going to be over 200+ yards. The difficulty comes with his odds in betting markets and that he is likely to be highly owned in DFS as a safe option. Not sure he possesses the same upside that others do in this extremely star-studded field, where he has only ever finished mid-pack.
Justin Thomas 2/10
I'm not sure where they put the real Justin Thomas, but this isn't him. On a dreadful run with the putter and his usually elite iron play has been anything but that, even losing strokes on approach to the field in his last outing. Has not gained significantly on approach since June. An easy fade for me.
Sungjae Im 8/10
I was close on Sungjae making the card this week and will be playing him in DFS. The driver is both long and accurate, both requisites for success here. His long irons are truly elite and he ranks as 2nd in the world in the last 2 years for shots over 200+ yards. Losing strokes on approach last time out was ultimately what prevented me pulling the trigger by the slimmest of margins.
Matthew Fitzpatrick 8.5/10
Sneaking onto the card just ahead of Sungjae was Fitzpatrick. Having added some much needed distance in 2022, leading to his breakthrough major victory, he remains an extremely accurate driver of the golf ball. That is important around this track and one of the highest correlating factors to success here. 5th two weeks ago in Dubai at the DP World Tour Championship against some of the best in the world, although that field was lacking depth past the top 10-15 players. Played decent enough here in 2021 when arriving off a 64th and 30th. In much better form now on a track that should suit his accuracy and excellent short game.
Collin Morikawa 6.5/10
Will have every motivation to win here and prevent 2022 becoming his first calendar year without a victory as a professional. The accuracy off the tee is a positive, as is the fact his approach play is well on the improve. The putter continues to worry, as does the price being cut from 20s into 17s making this a smidge too short for me.
Viktor Hovland 5/10
Ended 2021 and started 2022 with 3 victories in short succession but has faded a bit since then. One of those of course came here, and he will be motivated to put in a decent showing and defend his title. The short game remains a concern, as does the high winds predicted which will mean some missed greens. Has the talent, but not sure the recent form suggests he will be able to retain the trophy.
Cameron Young 4/10
Plenty of distance off the tee but the accuracy may be an issue here, particularly with the forecast winds. Highly volatile and oodles of ability after what has been a very impressive rookie season in 2022. But has not had a top 10 since July, and not sure he turns up in this field with one here.
Tom Kim 7.5/10
Probably prefer Tom Kim in betting markets, as in DFS he is very obviously mispriced and likely to be extremely high ownership. He should probably form part of your core in head-to-head and cash lines, but should probably be avoided in GPPs. Quietly finished 4th two weeks ago on the Japan Golf Tour, in one of the top events on their tour. It was an event won by the talented Kazuki Higa (watch that name) and Mito Pereira in 2nd. Excited to see what 2023 holds for this ultra-talented 20-year-old.
Tommy Fleetwood 8.5/10
Having recently suffered the sad passing of his mother in July this year, it was clear this was troubling Fleetwood as he has made a real resurgence since. On offer at Bet365 with boosted odds of $26.00 (4 places) is extremely generous for a renowned iron player particularly in high winds. Finished 3rd here in his sole appearance and arrives on the back of a 4th-Win-5th all in decent fields. Sign me up.
Jordan Spieth 3/10
I have Spieth as one of the worst plays on the board on my models. This is likely a little drastic, as the windy conditions should actually somewhat favour him, and he holds decent enough performances here including a 3rd and 4th. Both of those came in his peak when he was winning majors for fun. He arrives here in pretty average form on a course he has his most recent finishes being 16th and 20th in a 20-man field.
Sam Burns 4/10
Undoubtedly has upside on a course where he finished 3rd in his sole appearance here to date. Withdrew in his last outing after an horrific performance both on the greens and with the irons. That is unlikely to happen again but he is a little too risky for me.
Shane Lowry 8/10
Another who I was extremely close to pushing the button on. I'm not sure what Lowry needs to do to earn the respect of bookmakers and the Draftkings pricing team, but I am likely going to keep taking advantage of those positions when I can. Excellent long-irons, great touch around the greens, adept in windy conditions, and has had a great year.
Max Homa 9.5/10
The most mispriced golfer on the board in my models, Homa represents great value for money this week. He is 3rd in this field for SG: Total in the last 3 months (16 rounds) and only drops to 7th when looking at a 6-month window. Building a bit of a reputation for playing well in trickier conditions, with wins at Fortinet Championship and the Wells Fargo Championship. Combined also with windy performances with 13th at The Players and 17th at the Arnold Palmer Invitational. Also, has a 7th and 19th on the Korn Ferry Tour in the Bahamas. I love the upside and the price on offer. I have taken him with 8 places here, but you can get him as high as $28.00 if looking at pure outright markets.
Corey Conners 6.5/10
I do have Conners slightly overpriced at current offerings of $34.00. 11th two weeks ago on the aforementioned Japan Golf Tour tournament in a strong field, I like the combination of accuracy and long-iron approach play we get from Conners. Unfortunately, this just is such a tough field that Conners name on top of this leaderboard would be the equivalent of Jim Herman winning in 2023. Could get a sneaky top 10, but not sure he has the ability to get the win here.
Billy Horschel 7/10
Quietly in a run of decent form, another that I believe is best in betting markets as it seems he will likely be a popular play in DFS. His lack of distance off the tee is offset by his excellent wedge play and 2nd this year at Arnold Palmer in the wind is another tick. Again, others are preferred but he does hold some appeal.
Sepp Straka 2/10
Despite the dreadful form Straka arrives in, it is (sadly) likely still an upgrade following the injury withdrawl from Tiger Woods. Has missed his last 3 cuts in weak fields and best finish of 45th in his last 5. Then the tournament prior to that, he was 2nd in typical Sepp Straka fashion. Go figure.
Kevin Kisner 1/10
Lacks distance off the tee, has a best finish of 20th since June, and positive short game won't save the other inadequacies in his game against this field.
Twitter: @deepdivegolf Discord: DeepDiveGolf#7883 David takes the WinDaily team international, joining the team from New Zealand and having grown up in Dubai. It was whilst living in the Middle East where he first developed his love of golf whilst working at local DP World Tour events, getting inside the ropes with the world's best, and being fortunate enough to be coached as a junior by elite instructor Justin Parsons. Despite having experience working in multiple other areas of the sports industry, golf remains his main passion. David relies heavily on data, agronomy, topography, and meteorology in providing his analysis and betting tips as he deep dives into both the PGA and DP World Tour events.