Formula 1 Saudi Arabia Grand Prix
Published
3 months ago
on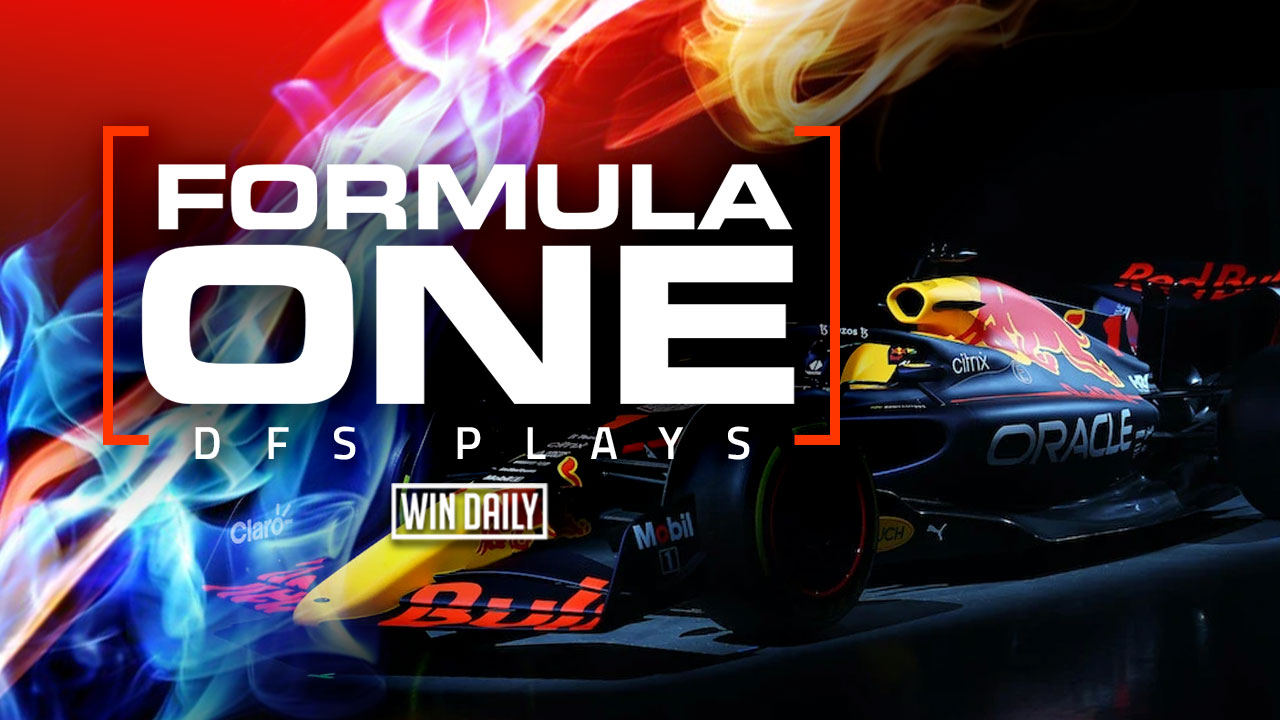 Welcome to another edition of Formula 1 Race Week: Saudi Arabian Grand Prix 2023. I typically write this article by price point but this week there is a lot to break down, and it all matters for our DFS purposes.
Fair warning I am a broken record in my breakdown stressing one point: this race is chaos. The Jeddah Corniche Street Circuit is one of the longest on the grid, has the most corners, and is very fast. All those factors tend to lead to Safety Cars, red flags, reliability issues, and pure chaos.
With that warning in place…
Team Breakdowns
Alpha Tauri– Nick De Vries $3000 had engine issues in fp3, he ended up only qualifying p18. Yuki Tsunoda $3400 had the same problem last year at this track and his engine decided to give out again before the start of the race.
I will be fading the Alpha Tauri for the Constructor position, fading De Vries in the flex, and will only have a limited amount of Yuki as a last man in…would rather play K. Mag or L. Sargent around that price point though.
Haas $3100 is very much in play. The team typically qualifies well and fades in the race, however, this circuit has always been kind to them.
With Kevin Magnussen $3200, P13, and Nico Hulkenberg $4000, P10, I like the Haas for value and I wouldn't be surprised if both cars finish in the points.
Williams $3300 is another strong value. The antithesis of Haas, they tend to qualify poorly and race well. This weekend is no different, Alex Albon $5000 was amongst the top 10 in practice all weekend, then Saturday came… starting in p17, I'd expect Albon to gain positions and make value. Logan Sargent $3800 having damage and being a rookie, is a pure punt play, if you play him make sure you're not playing Albon, and don't go crazy on him.
McLaren $3700 is a full fade. McLaren Mercedes was amongst the slowest cars all weekend. With Lando Norris $6000 being overpriced, his car sucking and having clipped a wall during qualifying, I won't have any Lando. Oscar Piastri $4800 would be a play due to Lando's issues, but he's also overpriced, his car also sucks, and he overqualified. Full fade
I want nothing to do with Valtteri Bottas $6400, Zhou Guanyu $4400, and Alfa Romeo $4300
Alpine $5200 is where things get interesting. It has been a strong car all weekend and was a strong car last weekend too. Esteban Ocon $5800 starts P6 and his teammate Pierre Gasly $5400 P9. With both cars firmly in the top 10, both are strong candidates to maintain position, score well, and return DFS value. Alpine with a double-point finish is a bet I would love to make.
Mercedes $8500, just like Alpine, has been strong all weekend; with this circuit being true to form and being chaotic as all hell, George Russell $7600 finds himself starting P3. He has been a touch better than teammate Lewis Hamilton, $8400 this weekend, and his Merc should be in contention for a podium finish. George is going to be a volatile play so keep that in mind, on the positive side he's starting P3, however, Carlos Sainz could get him, Lance Stroll could get him, and Max…oh we're gonna talk about Max….could also get him. Risky, but a ton of upside and a hell of a value play if it works out. A sprinkle in the captain spot paired with Mercedes makes sense to me, depending on the way the rest of your roster looks of course.

Lewis Hamilton $8400 in P8 should maintain his position in the top 10 +/- a couple of spots. Once again this race tends to be chaotic so having a lineup or two in a GPP is a good way to go this weekend.
Aston Martin $9200 has been the second-best constructor all weekend. Both Lance Stroll $6800 and Fernando Alonso $9600 look like they are up for the task of bringing home a podium finish this weekend. Alonso starts in P2 and is notorious to be hard to overtake. Lance starts P6, putting the Aston in a fantastic spot for double points, and a podium finish if not two.
Ferrari $10,900 has been a tough nut to crack. Charles Leclerc $10,200 comes into the weekend with a 10-grid penalty. After crossing the qualifying finish line in P2, his penalties were assessed and he will start 12th. He has a great shot of overtaking at least 5 cars before he starts to face stiffer competition. Normally his price would make him unplayable, but with the potential of overtakes and finishing in the points, I like the idea of having a limited amount.
Carlos Sainz $9000 on the other hand is an easier fade. Carlos starts in P4 which is a good spot for him, however, Ferrari seems to be nursing some sort of power unit issue. As I've mentioned quite a bit this race tends to be chaotic, so with all drivers and constructors I would tread lightly, considering Carlos' price tag, I would tread even lighter; you need him to win to be a real value play.
And now for Red Bull $13,100. You could almost hear audible gasps from the fans at the Jeddah Circuit today when the unthinkable happened, Sergio Perez $11,200 putting his Red Bull on the pole….wow, what a shock! I kid of course because the gasps were due to the 2022 World Champ Max Verstappen $14,000 having gearbox issues and failing to get out of the 2nd qualifying session. This is Max's 2nd gearbox replacement this weekend which puts him in an extremely interesting position for DFS purposes.
You could have zero…as I mentioned so many times, this tends to be a chaotic race, a race of reliability. Last year Did Not Finish due to reliability issues being extremely prevalent up and down the grid, and 4 cars all DNF'ed on the same lap. Add on top of that reliability issues on Friday or Saturday historically tend to pop up again on Sunday, taking the chance on Max not finishing this race is an understandable move.
Or you could go the exact opposite way, the Red Bull is in a class of its own, and playing Max in either the captain or the flex position puts you on the best driver, in the best car, with place differential, winning the race from P15 upside for maximum ceiling on your DFS lineup. His price tag wouldn't be an issue at all at that point. I would advise if you go that route, play him with Red Bull Racing in the constructor spot to maximize potential upside. You would have to play the riskiest of the drivers to fill your remaining roster spots, but as Matt Damon likes to say "Fortune favors the brave"….that's 2 articles in a row with that one, I promise I won't make it 3 weeks in a row.
And last but most certainly not least is the pole sitter for the 2023 Jeddah Corniche Saudi Arabia GP, Sergio Perez $11,200. Sergio's pole is no fluke as he was on the pole last year and was cruising in P1 till the chaotic nature of this race caught him out of position for a pit stop, pushing him to P4. Sergio fell out of contention due to pure randomness, and I bet he races hard to get that win back. I like him a lot this weekend. He pilots the sister Rocketship, err Red Bull so he has all the potential in the world to dominate this race. There's tons of value to pair him with Red Bull (or any other constructor) so fitting him into the captain spot or the flex is a good play for DFS.
I have to say it one last time, THIS RACE IS RISKY! Don't go all in this weekend, but also don't be afraid to embrace the risk. If you have any questions or if you'd like to talk strategy @tcuz86 in Discord.