DFS: Injury Breakdown- Fade or Play?
This week in the DFS Injury Breakdown, I'll give you a few injuries to monitor with me and whether these players are a fade or a play in DFS. There are several ambiguous and non-specific injuries that could play a role in certain players' production, so let's get started. Note that all of the player prices below are based on FanDuel.
Sign up NOW for WIN DAILY Premium Gold​ right here! Projections, wagering info, 24/7 expert chats and more!
Evan Engram ($6,400)
Engram is dealing with a somewhat mysterious foot injury that he picked up on Monday night against the Cowboys. He had an MRI this week that is now being sent to Dr. Robert Anderson for a second opinion, which means he did not like the first opinion he received from the team's staff. His injury is worth mentioning here because if he can't go against the Jets, Rhett Ellison ($2,500) immediately becomes a free square in cash games on Sunday. Even if Engram is active (which I don't expect as of now), Ellison might still be tournament play.
Le'Veon Bell ($6,900)
Bell is another player dealing with a mystery injury, this time to his knee. He underwent an MRI on Monday (as the Jets strangely hand these out as "precautionary") but as of today, nothing remarkable has been reported. Bell, who has a history of knee instability issues is at risk for, at the very least, a reduced workload on Sunday following his best fantasy performance since Week Two. He's a cash game fade for me as of Wednesday, and if he's out, I would consider using Bilal Powell ($4,500) in tournaments as he has now taken over as the second running back in that backfield (Ty Montgomery has not touched the ball in two consecutive games).
Alvin Kamara ($8,300)
Kamara is a smash play in cash games despite the fact that he has not played since Week Six as he was dealing with a high ankle sprain and an MCL sprain. Since then, he has had plenty of time to get healthy and should be active on Sunday. This mouthwatering matchup against the Falcons is just what the doctor ordered for DFS players. Use Kamara confidently from an injury perspective.
James Conner ($7,100)
Conner isn't likely to be active this week as I read in between the lines of this AC sprain. I've said since the injury occurred in the closing minutes of Week Eight that Conner could miss up to four weeks. That makes Jaylen Samuels another automatic play this week due to sheer volume. Last week Samuels had 13, count them, thirteen, targets and caught them all. If Conner is inactive, expect that type of production again from Samuels as the Rams are not shy about scoring points.
Jacoby Brissett ($7,600)
Brissett was very fortunate to exit Week Nine with a minor MCL sprain and his ACL intact. The shot that he took to his left knee was actually friendly fire as his own offensive linemen rolled up on him. You can watch the injury (with my prediction) on Twitter. Overall, Brissett has a 50/50 shot to play on Sunday. MCL sprains are extremely painful and other than light exercise, there's not much players can do to help stabilize the knee as braces aren't truly effective. Check back with me to see if you should play Brian Hoyer ($7,100) against the no-longer-in-last-place Miami Dolphins.
Thank you for reading the DFS Injury Breakdown. I hope I was able to provide some midweek injury context to help make those play or fade decisions. Check back with me for more updates as practice reports roll in!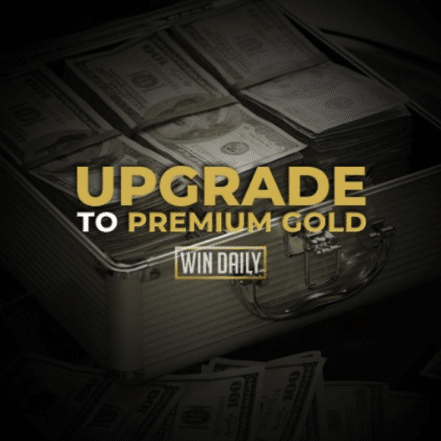 THANK YOU FOR READING. YOU CAN READ SOME OF MY OTHER WORK AND THOUGHTS ON MY AUTHOR PAGE. FOLLOW Win Daily DFS ON TWITTER @WinDailyDFS. PLEASE CHECK OUT EVERYTHING THAT Win Daily DFS HAS TO OFFER. NEW ARTICLES, STATISTICS AND DATA ARE BEING ADDED CONSTANTLY. ALSO, DO NOT FORGET TO LISTEN TO THE WIN DAILY PODCASTS HERE.
Featured image courtesy of LaDanian1000000.