DFS: Injuries- Dalvin Cook/Fades/Plays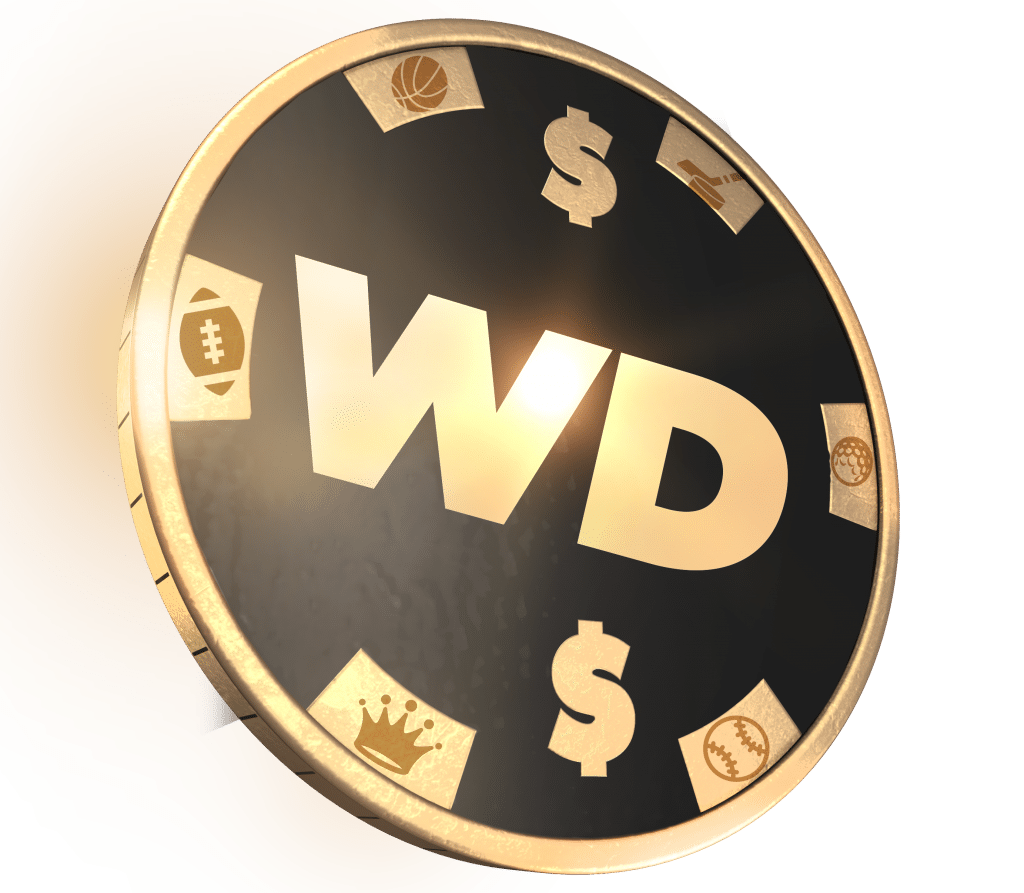 Week 14 is here and the window to hit big in NFL DFS is closing soon. Read my injury analysis of Dalvin Cook and the fades/plays across the league to help optimize your lineups. Let's get to it. Note that all of the following prices are from FanDuel.
Sign up NOW for WIN DAILY Premium Gold​ right here! Projections, wagering info, 24/7 expert chats and more!
Josh Jacobs ($7,400)
Jacobs came out this week and said that he has a "fractured shoulder" and he "just plays through it" which I find extremely odd. The assumption here is that if the shoulder is truly fractured, the medical staff doesn't believe it is bad enough to shut him down. The most commonly fractured parts of the shoulder are the upper arm and the shoulder blade, but really there's no way to know exactly what the injury is. What we do know is that Jacobs has seen a significant decline in targets in neutral and negative game scripts going from 5 to 3 to 1, and somehow to 0 (that's zero) targets in a 40-9 loss to the Chiefs in Week 14. This decline in targets correlates perfectly with a shoulder injury as any type of scapulothoracic and glenohumeral elevation (i.e. raising arms to catch a ball)
With that said, Jacobs is a fade in cash games for me and I'm not confident using him in tournaments either until further notice. Unfortunately, neither Jalen Richard or Deandre Washington are usable in either formats.
Greg Olsen ($4,900)
Olsen is dealing with his third documented concussion which means he's entered the point of no return in terms of predicting a quick return to play. It also doesn't help that he's nearing age 35 and the brain's plasticity naturally declines with age. All of this means that Olsen is in legitimate jeopardy of missing Sunday's game against the Falcons. He didn't practice on Wednesday, and if he's inactive on Sunday, Ian Thomas ($4,000) becomes an enticingly cheap option against the Falcons who's defense gives up passing yards like it's their job. Consider Thomas a cash game play in order to jam in your studs on this slate.
Update: Olsen did not practice Thursday again. He'll have to clear protocol before early Sunday morning to play.
Taylor Gabriel ($8,00)
Gabriel remains in the concussion protocol following his second of the season and is in jeopardy to miss Week 14. In his absence Anthony Miller ($10,500) has come into his own as a second year starter and makes for an excellent tournament play in a game that the Bears should be down. Consider Miller a play in cash games as well in the showdown slate.
Update: Gabriel has officially been ruled out.
Dalvin Cook ($8,700)
If I title my DFS article "Injuries- Dalvin Cook/Fades/Plays" I should probably give a thorough analysis on Dalvin Cook, so here it goes. Tuesday Mike Zimmer said Cook is "fine" and didn't offer many details about the injury. Cook offered us more insight and said his injury is "weird" but that he'll be good to go for Week 14. He also added that the defender who caused the fumble "hit him good" in the spot that has been bothering him since the Vikings played the Broncos. Although the video of Cook fumbling in the third quarter is not great, the fact that the injury is labeled by the team as "chest" coupled with the video itself, leads me to believe that Dalvin Cook is dealing with a sternoclavicular (SC) joint injury.
Now, these injuries can be very painful but much like the AC joint, the potential for dislocation is the primary concern. If Cook takes a hit in the right spot, the clavicle can be knocked out of socket causing a whole host of issues that would land him on the IR.
With all that said, Cook has a decent chance to play this week depending on his practice activity, so be sure to check back in with me during the week. This injury makes Cook a fade in cash which is unfortunate considering this salivating matchup with Detroit who is awful against the run. The risk of dislocation and/or re-injury to the SC joint is too great for me personally trust him. Even if Cook is active, there is a chance that Alexander Mattison's ($5,100) role is expanded to protect Cook in what should be an easy win for the Vikings. Obviously Mattison is the play here in tournaments, but consider pivoting to the Vikings defense ($4,800) in cash who should bully rookie David Blough now that he's put some game on film.
Adam Thielen ($7,300)
It is obvious at this point that Thielen's hamstring injury was made much worse by him trying to come back too early in Week Nine. He did not practice on Wednesday, but Thursday and Friday will be much more telling. Regardless, I can't see Thielen playing this week, but even if he does he's a fade in all formats due to the injury's history. This vaults Stefon Diggs ($8,000) into consideration for cash games and tournaments as his floor and ceiling have been solid with Thielen out.
Update: Thielen did not practice again on Thursday and will need to at least participate in Friday's practice to have a shot to play. I'm not confident in this happening.
Julio Jones ($7,800)
Jones is recovering from (what I believed to be) an AC sprain that he suffered in Week 12. The consensus from the reports are that Julio would have given it a go on Thanksgiving if not for the quick Thursday turnaround. Although Jones has not provided many ceiling games this season, I like him as a contrarian play in cash games this week against an atrocious Carolina defense that just fired their defensive minded coach Ron Rivera.
Austin Hooper ($6,600)
Hooper is recovering from an MCL sprain that he suffered about a month ago. The injury was a grade II sprain and has kept him out of practice until Monday this week. He's now on track to play on Sunday barring any setbacks, but he's on my "prove it" list before I play him in cash games. If Hooper still cannot go on Sunday, consider Russell Gage ($5,700) in tournaments who has done just fine filling in for the injured pass catchers of the Falcons. Atlanta plays Carolina in Week 14, a franchise who just fired their head coach and is in disarray. This could be a big game for the Atlanta offense.
Tyler Lockett
Hear me out. I get it, Lockett has only one catch over two games, but we have to consider the circumstances. In Week Ten, Lockett suffered a significant contusion to his lower leg that caused a two night hospital stay. That contusion lingered through the bye and showed in Week 12 as he tied a season low 19 routes run, a number that has dipped that low only one other time all season. Then in Week 13, Lockett was dealing with the flu but still played against the Vikings. In that MNF game, Locket played a season low 87% of snaps and saw five fewer targets than his season average. These numbers come against a struggling Minnesota secondary that ranks 14th in pass DVOA. I get into the numbers in my tweet thread below:
After the win on Monday night, Lockett was quoted as saying "I've been sick all week. I just want to go to bed." What I'm saying here is that this is the window to play Tyler Lockett at low ownership in cash against a Rams secondary that is ranked 12th in pass DVOA.
Update: After not practicing on Thursday or Friday leading up to Week 13, Lockett is not even listed on the practice report for Week 14. As the kids say it might once again be Tyler Lockett SZN.
Evan Engram
Despite the fact that he hasn't practiced since Week Nine, Engram has told reporters he's optimistic about his return in Week 14. I'm not sold on this optimism as his foot injury has lingered as serious foot/ankle injuries tend to do. If Engram is active I'm fading him in cash. If he's inactive yet again, fire up either Rhett Ellison (concussion) or Kaden Smith in tournaments against this Eagles defense who just got torched by the fightin' Ryan Fitzpatricks.
Thank you for reading Injuries- Dalvin Cook/Fades/Plays. Hopefully I was able to provide some insight on this week's injuries and provide potential fades/plays. Good luck in DFS this week!
THANK YOU FOR READING. YOU CAN READ SOME OF MY OTHER WORK AND THOUGHTS ON MY AUTHOR PAGE. FOLLOW Win Daily DFS ON TWITTER @WinDailyDFS. PLEASE CHECK OUT EVERYTHING THAT Win Daily DFS HAS TO OFFER. NEW ARTICLES, STATISTICS AND DATA ARE BEING ADDED CONSTANTLY. ALSO, DO NOT FORGET TO LISTEN TO THE WIN DAILY PODCASTS HERE.