BMW PGA Championship Golf Betting Tips: Your DP World Tour Deep Dive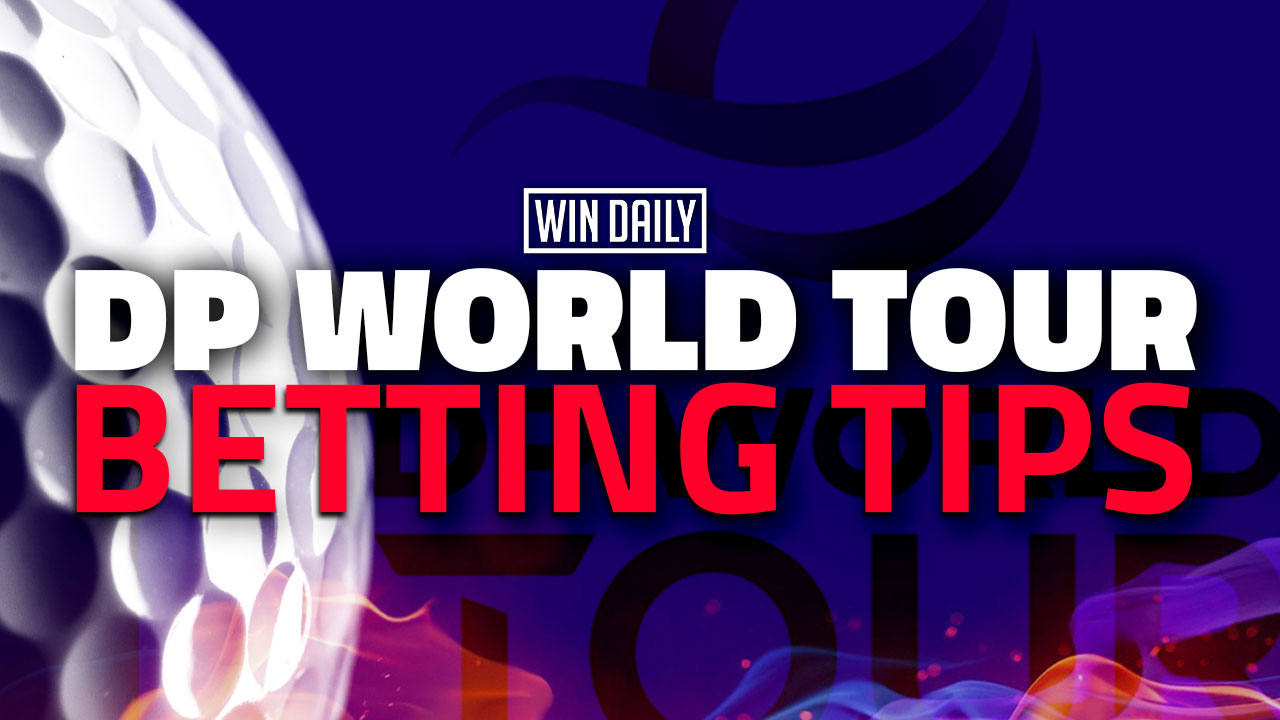 In a rare spectacle for golf fans this week we will be treated to players from the DP World Tour, PGA Tour, and the outcasts of LIV Golf all teeing it up at the same venue. Given a temporary stay being granted at the Scottish Open pending full trial, the DP World Tour have conceded allowing players who have sufficient OWGR points to qualify be allowed to play. This is written with sufficient bitterness. Many of those golfers have never bothered to play a DP World Tour event prior.
Whether this provides any additional motivation is hard to tell. On the one hand, players who have remained loyal to the structure of golf will doing their utmost to prevent a difficult to advertise LIV Golf victor. In contrast, this week provides an extremely rare opportunity for the dozen or so LIV Golf players to earn some OWGR points. All in all, I would say this factor ends up even.
It does, however, provide an intriguing backdrop leading into the DP World Tour's marquee event. Alongside the season ending DP World Tour Championship, this often produces the strongest field of the year. And with no other notable golf tournaments being played this week, the entire golfing world's eyes will be fixated upon Surrey.
Who should you bet at the BMW PGA Championship? This is your weekly DP World Tour deep-dive with course analysis, weather forecast, player profiles, and your BMW PGA Championship golf betting tips.
Last Week Recap
Another promising week for our tips, who put themselves close enough to contention although eventually never threatening the lead. Daan Huizing was the pick of the bunch. Tipped at 100/1 he closed with the joint low round of the week of 62 (-9). He returned a Top 8 partial place payout at $20 ($5.25 after dead-heat deductions) and a Top 20 at $6.50.
Jack Senior also cashed a Top 20 ticket at $4.50 ($3.38 after dead-heat deductions). A further three players (Olesen, Coetzee, and Kawamura) all finished agonisingly close in 22nd, just one shot outside a Top 20. As always, it was great to have so many players close to the top of the leaderboard. It is only a matter of time before another gets over the line come Sunday.
Made in Himmerland tips were posted here as well as in Discord: https://windailysports.com/made-in-himmerland-golf-betting-tips-your-dp-world-tour-deep-dive/?ref=31
Course Analysis
Wentworth Club plays host this week, as it has at all BMW PGA Championship events since 1984. Obviously, this means we have copious amounts of data at our fingertips. However, it is worth noting a couple of caveats to this. First, the course underwent some significant renovations in 2016. This saw many greens completely redesigned and a shift to bentgrass surfaces. Secondly, the tournament shifted from May to the current September slot in 2019.
The 7,267-yard par 72 does provide a sterner test than recent winning scores perhaps suggest. Two of those victories, by Willett and Hatton, also came several shots better than the chasing pack. This tree-lined course provides a test of all facets of the game. It is worth noting this is a significant change to the mainly links style courses we have seen lately on the DP World Tour.
Accurate driving and ability to shape the ball off the tee is imperative. The course has never really been overpowered yet, and placement on these severely sloping fairways is always a great place to start.
Greens are small and often multi-tiered requiring pinpoint iron play. Guarded by multiple deep bunkers, reports are that the grass area around the greens have been shaved shorter this year so may prove slightly less penal. Recent wet weather should be offset on greens by the sub-air system installed during aforementioned renovations. Rather uniquely, the course finishes with back-to-back par 5s which can provide for a riveting finish.
The best starting point is to find excellent iron players who also are driving accuracy positive. A modicum of scrambling may be required. A bonus is positive performances on other bentgrass surfaces.
Weather Forecast
Weather does look to be a potential factor this week. This is made somewhat more difficult by all groups going off the first tee, taking advantage of the longer daylight hours in the UK at this time of year. Make sure you are specifically checking each players tee-times. AM/PM waves can be slightly more difficult to identify this week.
Thursday AM should provide the best conditions of the first two days. Light prevailing winds of 5-8mph alongside gusts of 10-15 mph is mild on a tree-lined course. There may also be some benefit from rain the previous day and light rain overnight. Winds should begin picking up from midday with prevailing winds of 11-14mph and gusts at 25-29mph. This should provide the most difficult conditions of the first two days.
Friday AM should again start calm at 5-10mph prevailing winds and 9-14mph gusts. Inclement weather will arrive slightly earlier from 10am, with prevailing winds of 10-12mph and gusts of 19-22mph. Rain and possible thunderstorms are also expected in the vicinity for Friday PM. Any delay to play should see much better conditions on Saturday morning. Weather is predicted to be calm for the weekend.
I am targeting two windows of weather this week. Those teeing off their first-round before 9am on Thursday should enjoy the best conditions of the opening rounds. They then go off in the Friday PM which looks comparatively calmer, with possibility of thunderstorm delays also a positive. The other window is 10:50am-12pm Thursday tee-times. They should have some calm conditions to start their rounds but then go off first thing on Friday AM.
https://www.windy.com/51.399/-0.592?51.375,-0.592,12,m:e4Oaf8b
Comp Courses
Wentworth Club
Brabazon Course at The Belfry
Emirates Golf Club
Golfclub Munchen Eichenried
Montgomerie Maxx Royal
Mount Juliet Estate
BMW PGA Championship Golf Betting Tips
Suggested Staking
Shane Lowry
– 3pts E/W $17.00 (Bet365, 8 places, 1/5 odds)
Branden Grace
– 1pt E/W $56.00 (Bet365, 6 places, 1/4 odds)
– 2pts Top 20 $3.30 (Bet365)
Jordan Smith
– 1pt E/W $61.00 (Bet365, 8 places, 1/5 odds)
– 2pts Top 20 $3.75 (Bet365)
Fabrizio Zanotti
– 1pt E/W $81.00 (Bet365, 8 places, 1/5 odds)
– 2pts Top 20 $4.00 (Bet365)
Antoine Rozner
– 0.5pt E/W $111.00 (Bet365, 6 places, 1/4 odds)
– 3pts Top 20 $5.00 (TAB)
Sami Valimaki
– 0.5pt E/W $201.00 (William Hill, 8 places, 1/5 odds)
– 3pts Top 20 $7.50 (TAB)
Justin Walters
– 0.5pt E/W $251.00 (Bet365, 6 places, 1/4 odds)
– 3pts Top 30 $4.75 (Bet365)
Player Profiles
Shane Lowry
The top players all earn their odds and are rightfully priced where they are in the pecking order of chances this week. You don't need me to tell you that McIlroy, Rahm, and Fitzpatrick are justified favourites. If you do, we have bigger problems to talk about.
I start my betting card with Shane Lowry, who will be looking to stake his Ryder Cup claims in the first week of points becoming available. Lowry's approach play has been phenomenal. He sits 3rd for SG: Approach for both the last 3 months and 12 months in this field.
Lowry successfully navigated the requisite tough driving when finishing 2nd at the Honda Classic earlier this year. He was last seen in Europe finishing 9th at another tree-lined course (Mount Juliet Estate) that demands accurate driving. In that week, he scrambled just to make the cut after a very poor first round and finishing with 4 consecutive birdies in his 2nd round. It again underlines the level he can perform at when dropping to DP World Tour level that he managed to finish with a top 10.
Further, his performances here have been excellent. With 6 top-15 finishes prior to renovations and the shift to the September dates, Lowry has turned up for 11-13-17 in the last three renditions at Wentworth. There is plenty of other comp course form at Emirates Golf Club, Golfclub Munchen Eichenried, and Montgomerie Maxx Royal.
Arguably, he arrives after what has been his best year on the PGA Tour despite not having a win to his name. A 12th last time out at the BMW Championship was a welcome return to form. He was very unlucky to miss out by one place to the Tour Championship.
8:45am tee-time Thursday suits perfectly to take advantage of those conditions. At 17/1 I have him slightly over valued, where a fair price should be 13/1.
Branden Grace
It galls me to have to finally relent and put a LIV golfer up as part of my tips. Unfortunately, Grace's credentials prove too tough to pass over at the generous odds that are on offer.
Since moving to LIV, Grace has finished 3-W-13-12. What that is actually worth is tough to judge, however a noticeable jump in driving accuracy of late is noteworthy from what limited stats we get from those events. His other recent appearance was a 24th at the Scottish Open in a world class field.
Grace has an excellent record at Wentworth, with 4 finishes of 11th or better here. Notably, he has not played as well here in the latest renditions. This is somewhat offset when comparing the incoming form there, where a multitude missed cuts and a best prior finish of 30th meaning he was arriving in some fairly average form.
The 12pm Thursday tee-time may prove tough on the first day, but if he is able to stay in touch he is greeted with an early start Friday to compensate. The perceived improvement in ball striking from driving accuracy stats are complimented by his proven scrambling ability and above average putting.
Jordan Smith
I'm tipping an Englishman with my next pick, with 7 of the last 13 winners being locals. With 13/17 of his tournaments this year resulting in a top 25 finish, it is easy to imagine Smith's name towards the top of the leaderboard come Sunday.
At his best, Smith is long and accurate off the tee and excels with his iron play. The difference between a top 25 and a top 5 for him often comes down to the flatstick. However, I am happy to embrace that volatility and hope to catch him on a spike week at a course where he has finished 13th and 24th with far worse incoming form.
At comp courses this year Smith has a 9th at the Dubai Desert Classic, 21st at the British Masters, and 8th at the BMW International Open. He has also finished 3rd there before, on another course demanding excellent iron play and where we saw renowned ball striker Victor Perez victorious this year. Ranked 13th this year in the DP World Tour rankings, Smith has a genuine shot at making a Ryder Cup team if he continues this upward trajectory.
Fabrizio Zanotti
The last time we tipped Zanotti was at the Irish Open, where he duly finished 4th around the similar tree-lined course of Mount Juliet Estate. As always with the Paraguayan, the difference to victory came with the putter. Since then, Zanotti has mainly played links tournaments which is certainly not a typical strength. As such, his recent finishes of 16th and 12th should actually be read under a more positive lens as his excellent iron play continues to impress.
Alongside that 4th, Zanotti also finished 8th at The Belfry during the British Masters and 18th at the Dubai Desert Classic. The Emirates Golf Club bentgrass greens prove analogous to here, and he managed to gain more than 7 strokes putting to the field in his best putting performance of the year.
Accuracy off the tee and SG: Approach is always a great starting point around Wentworth. This proved to be the case last year, when Zanotti finished 20th when arriving in pretty average form. 11:10am tee-time on Thursday should allow 9 holes under reasonable conditions, followed by 7am Friday under much calmer skies. If he can combine the elite ball-striking with prior bentgrass putting performances, the 80/1 on offer could prove extreme value.
Antoine Rozner
In terms of great ball-strikers, Rozner also holds significant appeal having gained strokes on approach in his last 8 tournaments. This includes being the best player in this field on approach over the last 30 days and 15th for SG: T2G over the last 3 months. That is a lot of value for a 110/1 golfer.
Those recent performances leads to incoming form of 13th and 4th arriving here. That is far better than the 52nd he arrived with on debut here last year, hence easily forgiven. Instead there is appeal from the 13th at the Irish Open, 15th at the BMW International, and 9th last year at the Emirates (where he gained multiple strokes putting).
The excellent approach play is complimented by gaining a massive 20% on the field for driving accuracy when last seen. That suggest his ball-striking is right at its peaks of late, and anything like a mediocre putting performance could see him go very close to the title. 7:50am Thursday tee-time only adds to the appeal for the talented Frenchman whose game is on the rise.
Sami Valimaki
Having just turned 24 years old, we are still finding out exactly where Valimaki's game is heading. What we do know is this talented young golfer won multiple times at lower levels and won near immediately upon reaching the DP World Tour. In that debut season, he also managed a 13th here in 2020 in his first look at the track when just 21 years old.
Valimaki has never displayed much links form in his first few seasons. So, much akin to Zanotti, recent results of 16th at the Cazoo Classic and 24th at the stacked field of the Scottish Open should be read positively. Complimenting this is the 4th place earlier this year at the BMW International Open in what is always a decently strong field for the DP World Tour.
An excellent putter, Valimaki has now gained for driving accuracy in his last 4 tournaments and gained on approach in 3/4. He sists 28th in this field for SG: T2G over the last 3 months and 7th for SG: Putting. Again, this represents great value at 200/1 and the 7:50am Thursday tee-time holds similar appeals.
Justin Walters
Finally, South African golfer Justin Walters rounds out the picks this week at a speculative play at 250/1. Walters arrived after finishing 4th for SG: Approach when finishing 8th at the Made in Himmerland. That included a week where he was even on the putting surface, typically the weakest part of his game and promising given the true bentgrass greens on course.
Again, not being renowned as a links player should add credence to that recent 8th and a 22nd the start prior. There was a gap of nearly 6 weeks between those tournaments, so the big spike in approach is enough to speculate he may have found some ground in that break.
At comp courses, Walters finished 3rd this year at the British Masters (where he also holds a 2nd) and 20th at the Irish Open when arriving off a missed cut. A prior finish of 10th around the Montgomerie Maxx Royal also holds some correlating form to this track. The 11am start Thursday means he should have 9 holes in calmer weather, followed by being in the 2nd group out on Friday morning. Coupled with improved driving accuracy in his last two appearances, there is enough to speculate that 250/1 could be overs and a realistic chance at some place money on offer.
Twitter: @deepdivegolf Discord: DeepDiveGolf#7883 David takes the WinDaily team international, joining the team from New Zealand and having grown up in Dubai. It was whilst living in the Middle East where he first developed his love of golf whilst working at local DP World Tour events, getting inside the ropes with the world's best, and being fortunate enough to be coached as a junior by elite instructor Justin Parsons. Despite having experience working in multiple other areas of the sports industry, golf remains his main passion. David relies heavily on data, agronomy, topography, and meteorology in providing his analysis and betting tips as he deep dives into both the PGA and DP World Tour events.