MLBMA Betting 7/23: Premium Algo Results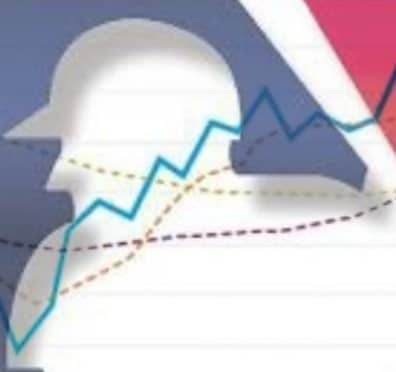 It's 7/22 and I'd like to welcome you back and thank you for reading, following along and interacting on Twitter @MLBMovingAvg. I couldn't be more satisfied with the results of the inaugural season launch of the MLBMA algo thus far. I really appreciate the support, and hope your season has been nearly as profitable as mine.
A Quick Intro to MLB Moving Averages
MLBMA incorporates proven methods of technical analysis, indicators and trading techniques towards the current MLB betting space. I created some custom stats to encompass all the prerequisites, and most importantly save us all a ridiculous amount of time. Therefore, a team receiving high grades in Offensive Runs Created (ORC+) or Pitching Runs Allowed (PRA+) have already passed rigorous standards on combinations of weighted averages, trend & split tests.
To list all pertinent stats individually is a waste of precious time we just don't have in a nonstop, 24/7 MLB market. Also if you've been following along this season, you have an idea of how I structure of my statistical arguments. Please feel free to refer to the earliest articles on my author page https://windailysports.com/author/mlbmovingavg/ to see some of these metrics walked out in more detail.
Ultimately my goal is to provide you instantly with the most comprehensive & unique betting snapshot of any given MLB slate. I want it to cater to those serious players without tons of time to do their own data mining, and be immediately effective across all formats. MLBMA is a 24/7 profit mindset. This type of system requires only the most disciplined, intelligent and thinking players; Those determined to provide sustainable income over the long haul.
MLBMA Implied Team Totals Betting Key
Final – Each individual team's score after the first five innings. Generally, a difference of one full run is the initial indicator for a high percentage play.
F5 ITT – First Five Implied Team Totals. It is the sum of the two finals and can be applied to F5 Over/Under betting.
F5 ML – First Five Inning Money Line Bet
F5 RL – First Five Inning Run Line Bet. -0.5 for Favorites and +0.5 for Underdogs.
FG ML – Full Game Money Line Bet
FG RL – Full Game Run Line Bet. -1.5 for Favorites and +1.5 for Underdogs.
Bets that satisfy the algorithm's parameters are marked in green and labeled as the highest percentage plays. Not every flagged play ends up being bet.
Remember, these values are on a scale and not to be taken literally. This also makes them extremely versatile across betting formats. The same way we use a difference in implied totals to determine a winner, we can use totals to bet the Over/Under. Any Implied Team Total above 3.0 for a team is considered high, and below 2.6 is considered low. Therefore, a combined F5 total (F5ITT) over 6.0 would be a candidate for an Over bet and a combined F5 total under 5.2 would be a flag for the under.
Once an F5 play is identified, I run some custom MLBMA bullpen filters to determine if the bet is better suited as a nine inning play. The state of the average bullpen in the bigs is so revolting right now, that I instinctively lean towards the more predictable five inning play. However, some situations do call for a FG bet and I never like to leave any stones unturned; This is money we're talking about.
MLBMA Algo Betting Results w/Implied Team Totals, 7/23

MLBMA Picks for 7/23: Man vs Machine
I'm trying something a little different today that came to me as I was playing with my kids. My friends, followers, colleagues and readers all know I'm always in a constant state of self audit and backtesting in the hope of increased profitability. Since Opening Day, I have been 100% forthright and transparent about my process and personal plays. The fact of the matter is that regardless how confident you are in the algorithm's results, there is a subjective element in the application. As a capper there are certain teams, stadiums or scenarios that can shake me off a game that the computer is essentially unaware of. Seems logical, but after the recent success of v1.03 I've become increasingly curious as to whether or not I should even step in at all.
Obviously I weigh the program's results very heavily; The MLBMA track record in its first season speaks for itself. It has rattled off 12+ straight wins 4 different times this season. However, sometimes I stray with success and other times those moves are met with failure. I'm hoping this will help us isolate and ameliorate the performance of each. This will improve our ability to discern the best plays and further capitalize on an already successful track record. I won't be so arrogant as to assume that my added elements (eye test, name recognition, etc) add to our desired edge. Just yesterday the algo wanted the Twins in the Bronx and I stepped in, afraid of the Yankees. I went for the next pick in the Rays. Well, the Twins won and the Rays got killed. Machine 1, Man 0.
I'm going to post all of my own top personal plays here, as always. Then in addition, I will list the algo's top plays strictly by the difference in implied team totals (With slight + boost for home field). This will give us an objective comparison, verified in real time. Some picks will overlap, and we'll call those our Consensus Picks.
The Man's Bets 7/23:
CLE F5RL (-130) NOTE: Always swap to ML if parlaying for chance to survive in the event of a push.
SD FGML (-135)
HOU FGML (-155)
I'm going to get a little exposure to all of these parlayed, and then more heavily in a Round Robin format of AB, BC, AC. Two of three should at least get back to even, and three is a beautiful thing.
The Algo's Bets 7/23:
CLE F5RL (-130)
ARI F5RL (120)
WAS F5RL (-165)
I can't help but feed my love of testing with live action, but remember I have all of this risk carefully accounted for around my own personal written business plan. If I were advising serious players I would recommend they tail my own picks and plays, and simply monitor to follow along the algo plays. I never recommend forcing extra action; Those lost percentage points always must be made up.
Consensus Bets:
General Betting Strategy
I'd like to share a few of my fallback plans on playing strategy in case I don't get to a specific plan on a given night. If a bet is at or close to even, bet it straight. We want to avoid pairing action as much as possible. Sometimes the odds make this unavoidable. Whenever I have three favorite picks, I play a small Tier 1 ABC F5ML parlay, and then play all three F5RLs straight, but of course it always depends on the specific odds that day. I do not like to pay any juice beyond -200. I would never play those straight. We must pair, or fade. Any team can win on any day.
Whenever I have four picks, I'm usually going to play a Round Robin where 3 of 4 hits will guarantee a nice percentage profit, and all 4 is huge night on a relatively small risk.
Tailor your game to your own account and expectations. I bet small relative to stack, and bet smart. If you can't make money with $100, what makes you think you'll make money with $10,000?
I never risk more than 1% on any outcome, and never bet more than 2% on any given night. I scale those numbers down into losing streaks, and increase them again as the wins roll in.
A very special thanks to https://fangraphs.com (where I'm good for at least twelve million clicks a season) for helping me scrape and mine this data to determine all of these formulas .
Let's get it.
Baseball Twitter's Robin Hood. Lifetime baseball fan, avid capper and fantasy baseball player. 15+ years of stock trading experience, specializing in risk management and advanced game theories. Creator of the MLB Moving Averages algorithm in 2018