9/6 DFS Pitching Picks: Clayton, Lucas & 28 Other Arms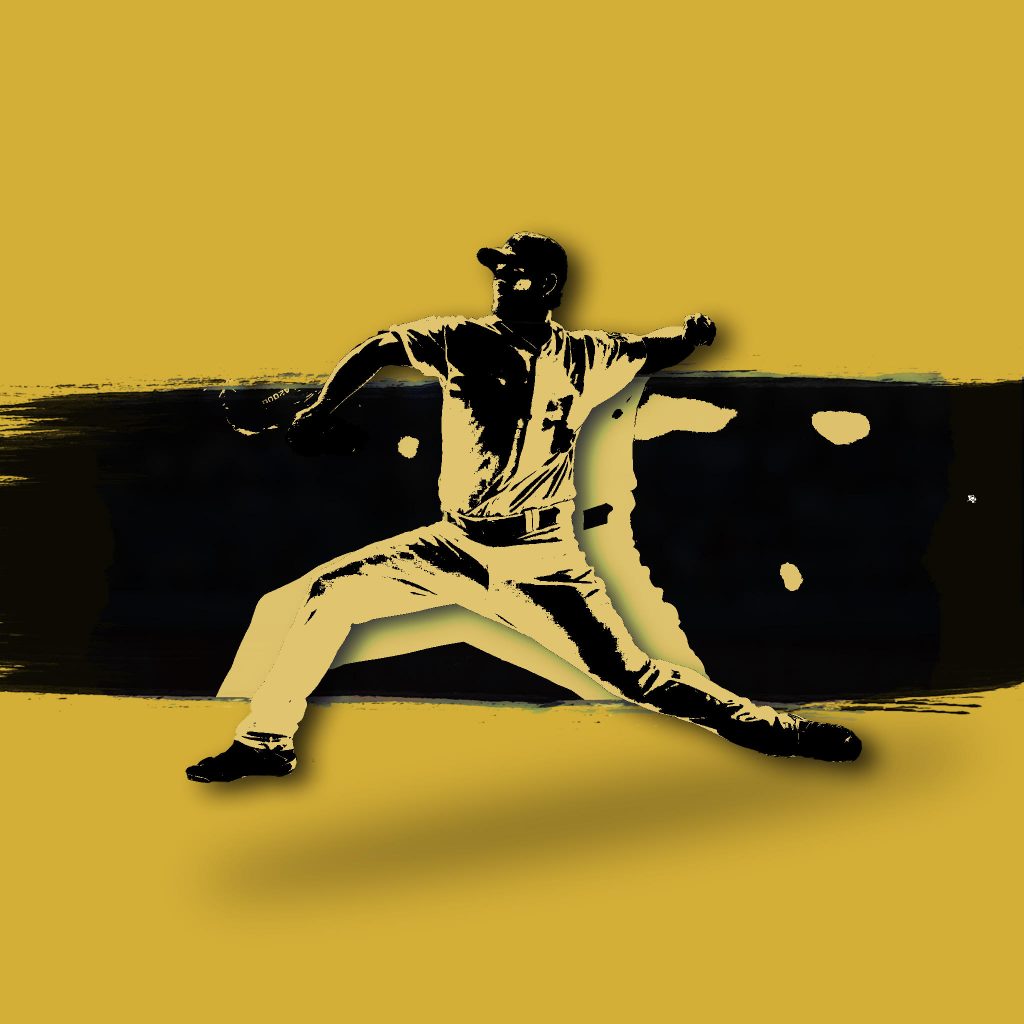 Clayton Kershaw! Lucas Giolito!
Crickets. Lots of crickets.
The 9/6 DFS Pitching Picks — outside of the two aces — is awful thin, with a handful of maybes, perhaps and goodness no. Four teams are so disjointed that, as of late Thursday night, TBD was listed in their Friday slate. Ouch.
Sign up NOW for WIN DAILY Premium Gold right here! Projections, weather reports, wagering info, 24/7 expert chats and more!
Wanna catch my DFS musings on Twitter? Follow me here!
9/6 DFS Pitching Picks – Cash Game Pitchers
Clayton Kershaw, LAD vs. SF
DK ($11,700), FD ($11,500)
We all have bad days, and Kershaw sure as heck had one in his last start. After 10 straight starts with at least 30 FanDuel points, Kershaw had just 18 points in a sluggish five-inning stint against the Padres. Not to worry, though: the Giants come to Chavez Ravine, and that's good news for Kershaw and your wallet.
Kershaw has a 1.29 ERA against the Giants this season, holding them to a .180 batting average. His strikeout rate is less than a batter per inning against them, but he's at 9.56 K/9 overall this season and is on track for a seventh straight season of less than two walks per nine frames. He's almost money in the bank considering he's had just three starts this season with 26 or fewer FanDuel points. It's also nifty that Kershaw is catching a Giants team hitting a collective .243/.283/.407 over the past week, averaging less than four runs per game. I'm not one to tell grown people what to do with their money and lineups, but…
Lucas Giolito, CWS vs. LAA
DK ($17,700), FD ($10,500)
Giolito enters tonight bidding for a 10th straight game of at least seven strikeouts. He's gone exactly six innings in five of those starts, so he's fanning well over a batter per inning. Post All-Star Break, Giolito has whiffed 90 batters over 63.2 innings, but his 11.55 K/9 overall is probably going to net him no better than third place in the AL Cy Young Award race. I'd be even more enthused if Giolito was pitching on the road, but he's still making batters miss at a steady clip.
Adding 1.8 mph to your heater can do wonders, as Giolito can attest, having gone from 92.4 mph in 2018 to 94.2 this season. What's also enhanced his breakout is the huge increase of faith in his change-up, going from 15.9% usage last year to 25.9% currently.
Like Kershaw, Giolito will benefit from facing an Angels team in an extended funk, hitting a composite .219/.312/.373 over the past two weeks. The numbers are worse when the Angels face power pitchers like Giolito, managing a paltry .225/.323/.385 slash. All systems are go if you like Giolito and/or want to go against the grain from those using Kershaw.
Tired of losing money on your DFS and Sportsbook? Sign up today and become a winner while turning your passion for sports into a second stream of income!
9/6 DFS Pitching Picks – GPP Pitchers
Dinelson Lamet, SD vs. COL
DK ($10,700), FD ($8,200)
The best of a thin crop of arms on the slate of 9/6 DFS Pitching Picks, Lamet is striking out 31.7% of opposing batters and comes off a 10-K effort against the Giants. Lamet struggled after returning from Tommy John surgery, but he's allowed three runs or fewer in seven of his last eight starts along with allowing just three homers in his last seven outings after giving up five in his first three starts. Colorado's lineup has seen Lamet's handiwork firsthand, as he struck out seven Rockies over five innings in an August 11 start.
Lamet has put up at least 30 FanDuel points in three of his last four starts, including a season-best 67 at the Mariners on August 6. Because of his high strikeout rate, Padres infielders are busy just 34.1% of the time when Lamet is on the hill. The strikeouts also bolster Lamet's modest 35.2% hard contact rate and is somewhat nullified by his 72.7% strand rate. Lamet looks even better when looking at the Rockies' road numbers, especially the 70-point dip in batting average (.303 at home, .233 away) and a .203 free fall in OPS (.885 home, .603 road). Be it ever so humble…
Patrick Corbin, WAS at ATL
DK ($11,100), FD ($11,100)
I'll give Corbin the slight edge over mound opponent Dallas Keuchel in what will be the series (sorry Yankees-Red Sox) of the weekend. Corbin has five straight starts of at least 40 points on FanDuel, but the only reason he's not a cash game pitcher is well…the Braves are bit more productive than the Giants or Angels. Corbin is striking out 10.36 batters per nine innings and his 35% hard contact rate — along with a 33.6% fly ball rate — is a big reason why he's got a 0.98 HR/9 rate.
Corbin is on a Giolito-like strikeout run, fanning at least seven hitters in eight of his last 10 starts despite going more than six innings just twice in that span. The next Atlanta hitter to take him deep this season will be the first, as he's kept the ball in the yard against them while striking out 13 over 11 innings versus the NL East leaders. The 28.4% K rate is strong, but it's too much of a risk to go with Corbin in a cash format.
Robby Ray, ARI at CIN
DK ($8,900), FD ($9,100)
He's been up and down since a solid July and is risky on the road at Great American Ball Park. Ray is averaging 11.78 K/9 but the 4.14 BB/9 could be the match into the gas can with this Reds lineup. Ray is sporting a 1.48 HR/9 rate this season, which kinda falls as average with the way the ball is flying out. A 42.4% hard contact rate falls into the dangerous category in a hitter-friendly park and a host of lumber capable of chasing Ray to an early exit.
Ray put up a modest 27 FanDuel points in his last start, but he's been as high as 49 points and as low as nine in his past six outings. Somewhere, the truth lies in between, and I'd consider finding where that middle exists if you're interested in playing more offense rather than paying for Kershaw or Giolito.
9/6 DFS Pitching Picks – Punt Pick
Zach Eflin, PHI at NYM
DK ($12,000), FD ($6,000)
If you believe in the healing powers of the sinker, then Eflin might be worth your attention among the 9/6 DFS Pitching Picks. He's started using it more over the past two outings, and wouldn't ya know? Bah Gawd, it works. Eflin has allowed just two runs over 13 innings but with only five strikeouts to show for his efforts, Eflin's appeal will be limited. However, he's put up starts of 28 and 31 FanDuel points, numbers that would climb if he missed a few more bats. He's still not walking many batters (2.47 BB/9) and his 14/5% HR/FB rate is pretty acceptable.
Sign up and get started with WinDailySports! We have your sport and the experts to help make you money. Why lose another buck when you can win TODAY!
Brandon C. Williams has covered Fantasy Sports since 2013 when he was selected as a finalist for the FSWA Newcomer of the Year. He is an award-winning writer/editor who has been in sports media for 30 years, having worked with likes of the Houston Chronicle, Fox Sports Net, CBSSports.com, Rivals.com and RotoExperts.com. Brandon is a Fantasy Content writer for the Canadian Football League and will begin his second season as a Fantasy Football Columnist for the Associated Press.