9/3 MLB DFS Pitching and Prop Picks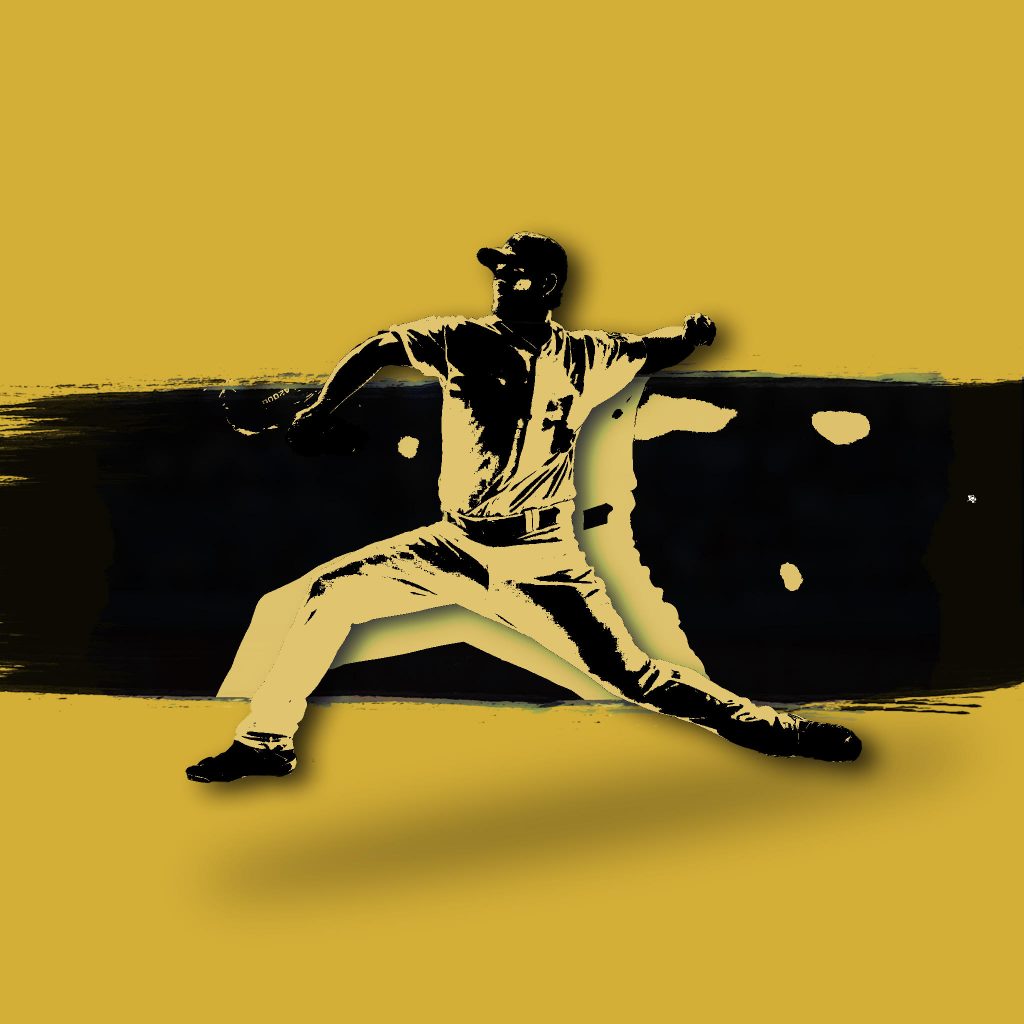 This 9/3 MLB DFS slate is going to be one full of excitement for sure. We have a bunch of incredible starting pitchers taking the mound tonight, and the prices that go along with it. The good news is with the Rockies are in Los Angeles getting pummeled by my Dodgers, so we have no Coors Field Game. So I bring you today's pitching picks.
Sign up NOW for WIN DAILY Premium Gold right here! Projections, weather reports, wagering info, 24/7 expert chats and more!
On the Defense
Mike Clevinger vs. Chicago White Sox
$12,000 FD / $12,200 DK
This 9/3 MLB DFS slate is going to make you face some tough decisions as to who you are going to pay up for. I see no way that Clevinger is not that guy tonight. He is facing a White Sox team striking out 25.8 percent of the time versus RHPs while posting a wRC+ of 70 over the last seven days. Over his last 18 2/3 innings spanning three starts he has 28 strikeouts while only allowing one earned run. This one is easy.
Max Scherzer vs. New York Mets
$10,500 FD / $11,700 DK
If you wanted to save a few bucks in cash games and GPPs, while still having that high strikeout upside, then I would use Mad Max. On DK I would rather pay up for Clevinger. Regardless, Scherzer faces a highly unpredictable Mets team falling in the middle of the pack offensively versus RHPs. The good news on this 9/3 MLB DFS slate is that over three starts versus New York this season Mad Max has 28 strikeouts over 20 innings with a 2.70 ERA.
Jack Flaherty vs. San Francisco Giants
$10,000 FD / $10,500 DK
With so many bigger names going on this 9/3 MLB DFS slate I suspect Flaherty will make a great GPP play at his price-point on both sites. The truth here is he gets a fantastic matchup tonight facing a Giants team striking out 23 percent of the time versus RHPs. Also, over the last seven days the Giants have a pathetic wRC+ of 70. With Flaherty having 16 strikeouts over his last 12 innings I see a ton of strikeout upside here at low ownership.
Mike Montgomery vs. Detroit Tigers
$7,300 FD / $4,300 DK
Ok, so someone seriously fell asleep at the wheel at DraftKings for this 9/3 MLB DFS slate. That $4,300 salary is not a typo. With Montgomery facing a Tigers team striking out 27.2 percent of the time (1st in MLB) with a .292 wOBA (30th in MLB) versus LHPs, I would be baffled if anyone did not use him tonight. Besides Monty's bad outing versus Baltimore in his start before last, he has posted four solid starts allowing only three earned runs over 24 1/3 innings with 28 strikeouts. Hello, McFly? Free Square.
On the Attack
This 9/3 MLB DFS slate offers a bevy of scrub pitchers and rookies to attack tonight. In principle I would rather attack a proven loser than a question mark. So these are my top three matchups tonight which includes one really sneaky stack that may be overlooked.
Chi Chi Gonzalez vs. Los Angeles Dodgers
Wow, the Dodgers totally lit it up last night, and I see the same thing happening again on this 9/3 MLB DFS slate. Chi Chi Gonzalez has allowed 19 earned runs over his last four starts, and three were on the road dispelling the Coors Field question. With the Dodgers posting a whopping .356 wOBA and wRC+ of 115 versus RHPs, this will be a highly owned stack tonight in cash games and GPP play. Pretty much all of them.
Notable Bats
Will Smith is currently sporting a .472 wOBA versus RHPs with a wRC+ 198.
Matt Beaty is batting .318 over the last seven days with a HR and five RBI. His price is reasonable on both sites and offers you exposure at a discount.
Gavin Lux is the minimum salary on FD and a low $3,500 on DK. With the Dodgers rookies as of late offering huge upside, and Lux going 3-for-5 with a double last night, I am all in here.
Dereck Rodriguez vs. St. Louis Cardinals
Rodriguez has allowed 11 earned runs over his last two starts lasting a total of nine innings. Facing a Cardinals team that can be highly explosive is not beneficial to a quality start for a scrub pitcher. With a lot of stacking options tonight on this 9/3 MLB DFS slate I see the ownership here being lower than normal.
Notable Bats
Marcell Ozuna is batting .087 over his last seven days while not launching a ball into orbit in nine games. With a .363 wOBA and wRC+ of 125 versus RHPs this is a trend that will end sooner than later.
Kolten Wong is batting .600 with a home run and seven RBI over the last seven days while posting a .344 wOBA versus RHPs on the season.
Dexter Fowler currently has a .336 wOBA versus RHPs and is seven-for-eight in his last two games.
Mitch Keller vs. Miami Marlins
Now this is a real reach here. The Marlins are deplorable versus both RHPs, and LHPs. But every now and again, they come out and put up some runs. Now this is purely a super risky boom-or-bust GPP play tonight that if it pays off will net you cheap bats with super low ownership. With the Fish facing a flop of a starting pitcher like Keller. who has allowed 15 earned runs over his last three starts facing much better opponents, this is quite viable. Regardless, on this 9/3 MLB DFS slate with a lot of options, I am getting sneaky.
Notable Bats
Garrett Cooper is the best of a crappy lineup versus RHPs posting a .340 wOBA and wRC+ of 113. He generally finds himself batting cleanup, which offers huge upside.
Miguel Rojas returned to action the day before yesterday going 0-for-4. On the season he still has a .317 wOBA versus RHPs while only striking out 13.9 percent of the time. Which is stellar for any Marlin.
Jon Berti has a .317 wOBA versus RHPs this season and offers a bit of upside at what should be low ownership. Especially for the high price on DK of $4,600.
Sign up and get started with WinDailySports! We have your sport and the experts to help make you money. Why lose another buck when you can win TODAY!
Monkey Knife Fight Prop Pick
I am going with both the overs here tonight.
Kelly should easily manage that strikeout total with the Marlins striking out 25 percent of the time versus RHPs.
Machado is hard to keep down most nights and tonight should be no different. I cannot see Kelly lasting the whole game which opens the door for late inning offense.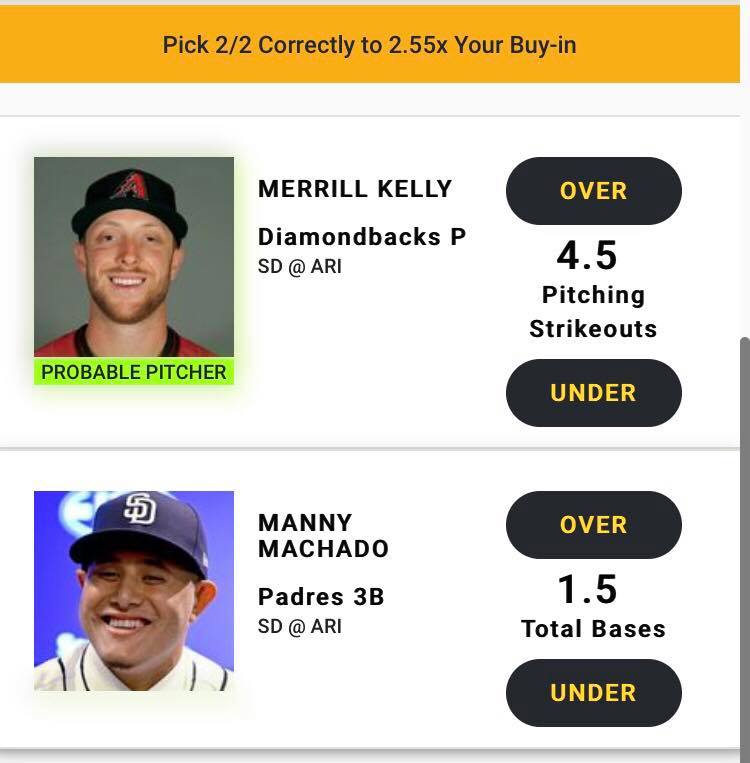 FOLLOW Win Daily DFS ON TWITTER ​
​ @WinDailyDFS. PLEASE CHECK OUT EVERYTHING THAT ​ Win Daily DFS ​ HAS TO OFFER. NEW ARTICLES, STATISTICS AND DATA ARE BEING ADDED CONSTANTLY. ALSO, DO NOT FORGET TO LISTEN TO THE WIN DAILY PODCASTS ​ HERE ​
Jerry Colvin is a veteran DFS player who has spent several years working in the industry. His repertoire includes writing regular articles for Fantasy Alarm, So Called Fantasy Experts, and Elite Fantasy, as well as making appearances on Sirius XM Fantasy Sports Radio, and FNTSY. In his spare time he runs his own bar, record label, and online music store while finding the time to raise six kids.