9/3 DFS Hitting Stacks and Picks: It's Easy to Be Brave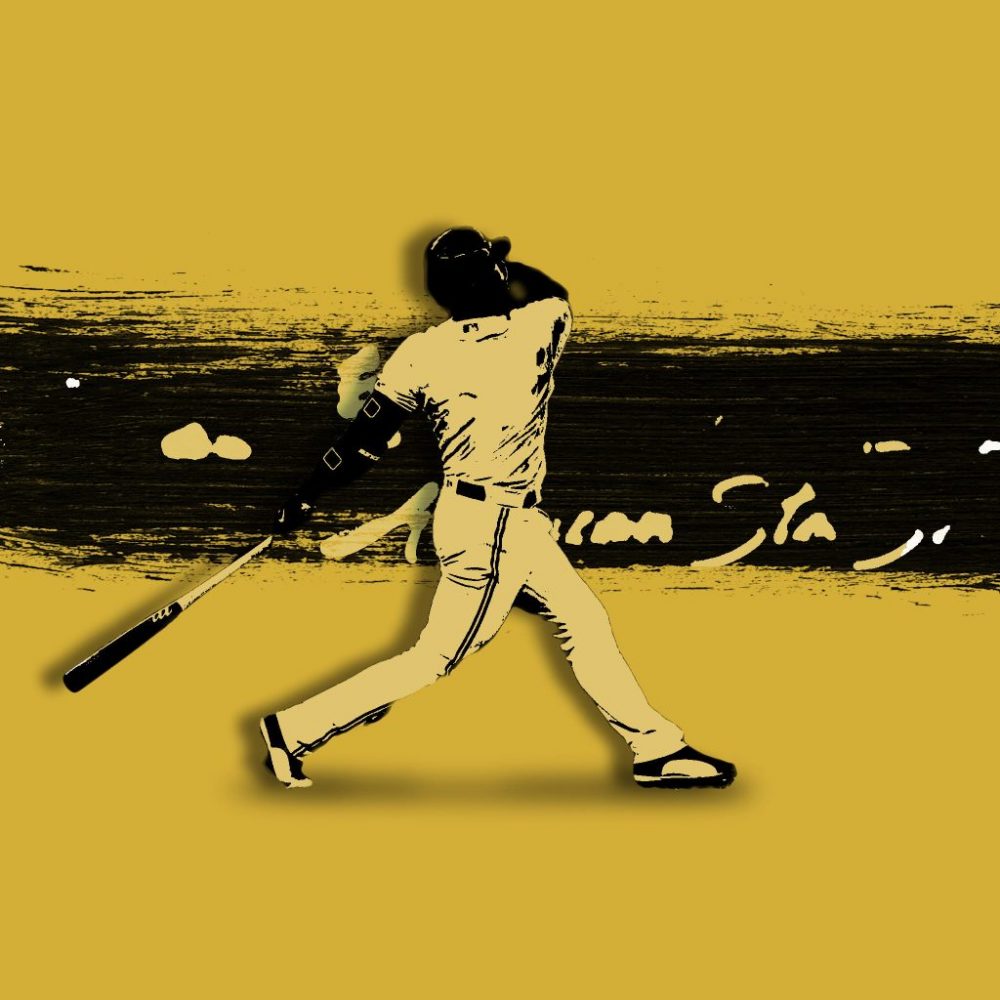 Today we'll be examining a fine 12-game Tuesday 9/3 DFS MLB slate (one without a super-obvious Coors Field game), looking to embrace the variance, find some compelling stacks to focus on in our lineup builds, and list some viable hitters in GPPs – as well as some additional plays that might be worth a punt or contrarian pivot.
Sign up NOW for WIN DAILY Premium Gold right here! Projections, weather reports, wagering info, 24/7 expert chats and more!
9/3 DFS Hitting Stacks of the Day
Atlanta Braves vs. Wilmer Font/T.J. Zeuch
The Braves have the highest implied total (6 runs) on the 12-game 7:05 slate, with the Dodgers close behind. Both Font and Zeuch (the proposed primary reliever who'll be making his MLB debut) are RHPs — so it's safe to stack the 1-5 hitters as there are no weak links in the bunch. Don't overthink this one – the Braves have punished RHPs, are a better offense at home this season, and have plenty of value bats if you're building a non-traditional stack.
Los Angeles Dodgers vs. Chi Chi Gonzalez
The Dodgers have six hitters in their projected lineup with ISO marks north of .200 against RHP, including some of the best xwOBA marks on the slate (Will Smith at .487 and Cody Bellinger at .446). Feel free to attack Chi Chi's terrible splits against lefties regardless of the barely beneficial shift away from Coors. Joc Pederson (who you will have to double check on because he left Monday's game after a leaping catch at the wall), Corey Seager, Bellinger, A.J. Pollock and Matt Beaty should be the core of this group.
Cleveland Indians vs. Dylan Cease
It's been a few days, but the Indians bats came alive last night and knocked around Ross Detwiler, and the matchup against Dylan Cease shouldn't offer too much resistance. Cease is vulnerable to both RHBs and lefties, so it doesn't really matter which side of the plate your stacked players hit from – just make sure you're building around a core of Francisco Lindor, Oscar Mercado and Carlos Santana. You have myriad options for additional power bats in the heart of the lineup and a bit further down (Yasiel Puig, Franmil Reyes, Jakob Bauers), so it might be worth it to build some variety if you're multi-entering in GPPs.
9/3 DFS Hitting Stacks to Consider
Minnesota Twins at Rick Porcello
Boston Red Sox vs. Randy Dobnak
Arizona Diamondbacks vs. Matthew Strahm
St. Louis Cardinals vs. Dereck Rodriguez
Pittsburgh Pirates vs. Sandy Alcantara
9/3 DFS Hitting Catcher
Jason Castro, MIN at BOS
DK ($3,700) FD ($2,400)
We're looking for some value at catcher given some of the prices of these bigger bats in the stacks we need to fit, and Castro is exactly the type of hitter we're looking for – a sneaky option with ample power and plenty of bats surrounding him. If the Twins roll out Castro against Porcello, I'd be comfortable with the BvP data (5-for-13 with a HR) and overall against RHP (.476 xwOBA).
9/3 DFS Hitting First Baseman
Josh Bell, PIT vs. MIA
DK ($5,100) FD ($4,400)
You're going to get Josh Bell at a very low ownership, and while the $5,100 price seems oppressive, the Pirates still sport a decent implied total and Bell (.426 xwOBA vs. RHP) might fly under the radar in this slate. The Pirates aren't the safest stack, but Bell stands out as an excellent one-off, especially if you're steering clear of Freddie Freeman and looking for a more contrarian play.
9/3 DFS Hitting Second Baseman
Kolten Wong, STL vs. SF
DK ($4,300) FD ($3,100)
Wong is red-hot at the plate, with a seven-game hitting streak and a triple in three straight games (the record is five, by Chief Wilson in 1912). A streaky hitter who's having an excellent second half (.381/.462/.545 in 42 games since the break), Wong's got an affordable price tag and could be banging out some more extra base hits from that 2-slot against the Giants.
9/3 DFS Hitting Third Baseman
Rafael Devers, BOS vs. MIN
DK ($5,400) FD ($4,100)
Devers and the Red Sox are a formidable stack against just about any opposing pitcher, but this is an especially tasty matchup with rookie Randy Dobnak on the mound for the Twins. Since Anthony Rendon and Alex Bregman aren't in ideal spots Tuesday, I'm rolling with Devers and his obscene metrics vs. RHP (.429 xwOBA, .247 ISO). He's never far from a run-producing spot and he's got all the protection he needs surrounded by the Boston sluggers.
9/3 DFS Hitting Shortstop
Adalberto Mondesi, KC vs. DET
DK ($5,200) FD ($3,100)
Mondesi obviously missed being a part of the Royals lineup, because he went 4-for-5 with two runs scored and three SB in the Royals' 6-4 comeback win against the Orioles on Sunday. He's facing a LHP in Daniel Norris on Tuesday and he's clearly recovered from his shoulder injury – and while the price on DK is steep, he's very affordable on FD.
Tired of losing money on your DFS and Sportsbook? Sign up today and become a winner while turning your passion for sports into a second stream of income!
9/3 DFS Hitting Outfielders
Matt Joyce, ATL vs. TOR
DK ($3,900) FD ($2,400)
Joyce is a classic value GPP play because of his power potential and assault on RHP (.392 xwOBA). It's also helpful that both the projected starter and primary reliever are right handers – which could give him an extra AB or two before he must face a lefty out of the bullpen or get pulled for a pinch hitter or defensive replacement. In a search for some bargains to offset the rest of the Braves stack, Joyce could be a key cog.
Max Kepler, MIN at BOS
DK ($5,300) FD ($3,500)
Max Kepler is batting leadoff for one of the top stacks of the day, so he's definitely a fly ball hitter to build around despite his steep price tag on DraftKings. He's coming off a 2-for-5 day in a win over Detroit and is slashing .258/.339/.537 with 36 home runs and 90 RBI over 127 games in 2019. He's an excellent road hitter (.266/.357/.548) and he's a real bargain on FanDuel at just $3,500.
Kyle Schwarber, CHC vs. SEA
DK ($4,300) FD ($3,100)
It's always a weather-dependent recommendation to use or fade bats in Wrigley, so make sure there's not a stiff breeze blowing in before you commit to Schwarber here. The enigmatic Schwarber does his best work at home vs. RHP (125 wRC+ in 2019, .250/.355/.545 slash), and while he's not the best hitter in high leverage spots (65 wRC+), that's a figure that's bound to improve. King Felix is not the pitcher he once was, and it's a fine spot for lefty mashers against him.
Additional 9/3 DFS hitting options (by position):
C: Carson Kelly, Chris Herrmann (value)
1B: Anthony Rizzo, Matt Olson
2B: Brock Holt (value), Eduardo Escobar
3B: Matt Carpenter, Abraham Toro
SS: Corey Seager, Nick Ahmed
OF: Matt Beaty, Dexter Fowler, Nick Castellanos, Adam Jones. Franmil Reyes, Oscar Mercado
I'm a writer from upstate NY in a cool little Hudson River town called Coxsackie. Too many interests to list, but the films of David Lynch, the books of Kurt Vonnegut, the music of Jack White and the maddening sport of golf are near the top of my list. Big into DFS, specializing in baseball, football, golf and hoops. I've written for FFToday.com, RotoExperts and Baseball America, to name a few.