8/29 DFS Hitting and Stacks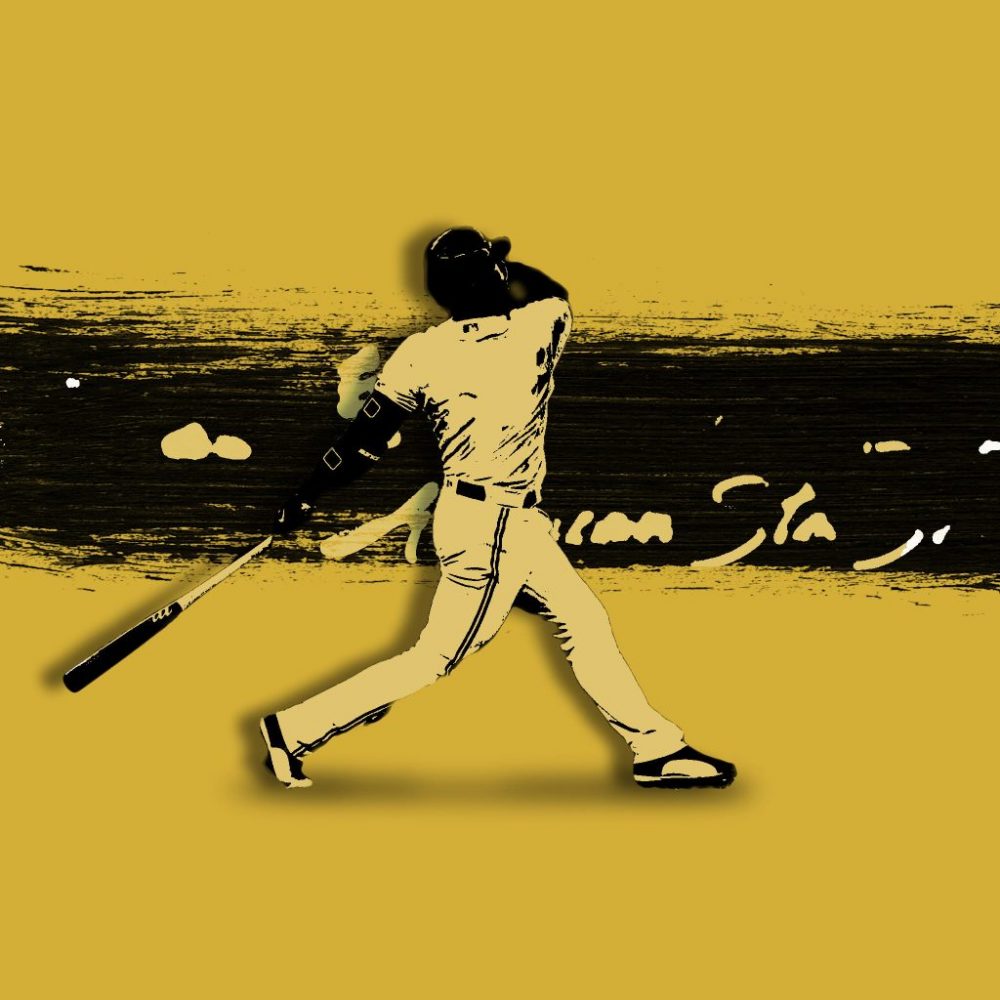 I was excited to get you all some dingers from three out of my featured eight hitters for the 15-game Tuesday slate, but we're aiming even higher for my second piece here at Win Daily Sports. Were building GPP stacks for the Thursday 8/29 DFS main slate, and we've only got six games on tap. While there's an obvious game we want to use some hitters from, I'll try to identify a few value plays so we can throw a potent stack or two in our GPP builds so your bankroll gets a boost.
Sign up NOW for WIN DAILY Premium Gold right here! Projections, weather reports, wagering info, 24/7 expert chats and more!
8/29 DFS Hitting Catcher
Jorge Alfaro, MIA vs. CIN
DK ($3,800), FD ($2,800)
We can only hope that Alfaro's day off on Wednesday hasn't cooled off one of the hottest hitters in baseball over the past week. Not only is he in the midst of a five-game hitting streak, slashing .524/.424/1.000 with three homers and four RBI during that stretch, but he's got an excellent matchup in his home park, where he sports a 117 RC+ and .339 wOBA. You can use whomever is catching for the Pirates (Elias Diaz $3,400 DK or Jacob Stallings $3,300 DK) for a few bucks cheaper, but Alfaro should still be low-owned and has solid upside in this 8/29 DFS spot.
8/29 DFS Hitting First Baseman
Josh Bell, PIT at COL
DK ($5,400), FD ($4,300)
Bell's price is steep, and I wouldn't dare belittle the benefit of Clay Bellinger (who's also OF-eligible on DK) here, but the allure of Coors is what's drawing me in – along with a .426 xwOBA against right-handers. The eminently hittable Chi Chi Gonzalez is on the bump for the Rockies, and while he's had more success at home than on the road, it's a small enough sample that I feel a market correction and stackable situation building for the Pirates mashers. There's plenty of 1B/2B/OF combos available if you mix in Bell with the Dodgers bats, so explore them.
8/29 DFS Hitting Second Baseman
Starlin Castro, MIA vs. CIN
DK ($3,600), FD (3B – $2,400)
On Tuesday we scored big with Jason Kipnis in a pitcher's park here, and I'm looking for hidden value again with Castro, a classic variance-positive hero whose price never seems to elevate despite his wide range of DFS outcomes. He had a hand in winning me a GPP and $20K in the past, and I usually fare well by using him at home facing left-handers. With Alex Wood on the mound and our fearless veteran infielder checking in with a .405 xwOBA against LHP the past two seasons, I feel comfortable noting an additional BvP tidbit: Castro is 5-for-10 career off Wood. He's cheap on FanDuel too, but he's a 3B on that site so you can look to Adam Frazier ($3,600 FD) at 2B there.
8/29 DFS Hitting Shortstop
Trevor Story, COL vs. PIT
DK ($5,600), FD ($4,300)
Story is the top shortstop on the slate, much like Xander Bogaerts was the top SS on Tuesday (ding-dong!!). You can save a few bucks by taking Kevin Newman ($5,100 DK, $4,000 FD) but that seems counterproductive when there's enough value elsewhere to use the best. Sure, Story is better facing southpaws, but he's carrying a .446 xwOBA against righties and a .434 wOBA at home over the past two seasons. He's facing a good contact manager in Trevor Williams (87.5 aEV), but a lot of that goes out the door in Coors, where sinkers and sliders go to die. If you absolutely, positively can't fit him, Manny Machado (3B/SS $4,100 DK) makes for a bargain upside option.
8/29 DFS Hitting Third Baseman
Colin Moran, PIT at COL
DK ($4,800), FD ($3,700)
Moran's aggressive approach could fare well in this hitting environment, and he's not necessarily going to attract too much ownership with a slew of other priority plays in Pirates stacks. The .405 xwOBA vs. LHPs is an appealing metric, and while he doesn't have the raw power of some of the other 3B on the slate, including counterpart Nolan Arenado (.309 home ISO), he's likely to be batting fifth after Bell and looks like the finishing touch on a full 1-5 DK stack. Again, Machado is an option on DK and on FD, where he's just $3,500.
Tired of losing money on your DFS and Sportsbook? Sign up today and become a winner while turning your passion for sports into a second stream of income!
8/29 DFS Hitting Outfielder
Joc Pederson, LAD at ARI
DK ($4,400), FD ($3,300)
Joc went deep a couple nights ago, and while I mentioned him as an option in my Jackie Bradley Jr. writeup, I didn't dedicate a unique space for this inconsistent-but-exciting millennial masher. I love the matchup against Merrill Kelly (.413 xwOBA vs. LHBs), who's shown marginal effectiveness but yields a lot of long balls. Pederson is leading off once again and that's always nice on a team with an implied total over five runs.
8/29 DFS Hitting Outfielder
Aristides Aquino, CIN at MIA
DK ($5,000), FD ($4,100)
I know – I'm clicking on way too hitters for a game in a pitcher's park. But there's not a ballyard that can hold the meteoric Aquino (.426 xwOBA vs. RHP) and he's facing righty Robert Dugger, who go rocked in his only Major League appearance on Aug. 5 in Citi Field. We'd prefer Aquino face a lefty (.668 xwOBA against southpaws in 19 AB), but he might do that in the later innings after the Reds dispatch Dugger. There are loads of cheaper hitting options in friendlier confines, but I'm low-key liking this Reds team facing the doe-eyed Dugger.
8/29 DFS Hitting Outfielder
J.D. Davis, NYM vs. CHC
DK ($4,200), FD ($2,900)
Davis is batting third and gets a left-hander in Jon Lester, and that's ideal considering his .476 xwOBA and .359 OBP against southpaws. He's also got a .308 ISO at home this season and could be entering another hot patch (3-for-8, HR in his last two games). He'll save you some salary and makes for a fine one-off or part of a mini-Mets stack that includes Pete Alonso ($5,200 DK, $4,100 FD) and Michael Conforto ($4,500 DK, $3,300 FD).
8/29 DFS Hitting Stacks
8/29 DFS Hitting Stack of the Day: Pittsburgh Pirates: No surprise here. The trick will be finding the right combination of Newman, Starling Marte ($5,800 DK, $4,200 FD), Bryan Reynolds ($5,300 DK, $4,100 FD), Moran, Jose Osuna (1B/3B $5,000 DK, $3,200 FD), Adam Frazier ($4,800 DK, $3,600 FD) and the starting catcher.
8/29 DFS Hitting Stack Runner-Up: Colorado Rockies: It's possible to fit in a nearly full game stack in Coors without compromising pitching if we take advantage of the SD-SF game, so I'm bullish on using as many hitters from this 14-run total as we can. Charlie Blackmon ($5.700 DK, $4,400 FD), Ryan McMahon ($4,700 DK, $3,500 FD), Story and Arenado ($5,700 DK, $4,700 FD) are my preferred four in a matchup against Williams and his 5.22 xFIP. If Williams scares you that much, you can lean more heavily toward Dodgers bats or take a gander at the group below.
8/29 DFS Hitting Stack to Consider: Cincinnati Reds: Despite the tasty matchup against a rookie hurler, I don't expect too many Reds stacks. Let's look at the projected top five hitters here, including Aquino, Josh VanMeter ($4,200 DK, $3,000 FD), Joey Votto ($3,900 DK, $2,800 FD), Eugenio Suarez ($4,500 DK, $4,000 FD) and Freddy Galvis (SS $4,100 DK, 2B $2,700 FD). Nick Senzel ($4,400 DK, $3,200 FD) could be sneaky as well, since he's solid (.359 xwOBA) vs. RHP.
I'm a writer from upstate NY in a cool little Hudson River town called Coxsackie. Too many interests to list, but the films of David Lynch, the books of Kurt Vonnegut, the music of Jack White and the maddening sport of golf are near the top of my list. Big into DFS, specializing in baseball, football, golf and hoops. I've written for FFToday.com, RotoExperts and Baseball America, to name a few.