2023 Farmers Insurance Open: All You Need To Know
Published
2 months ago
on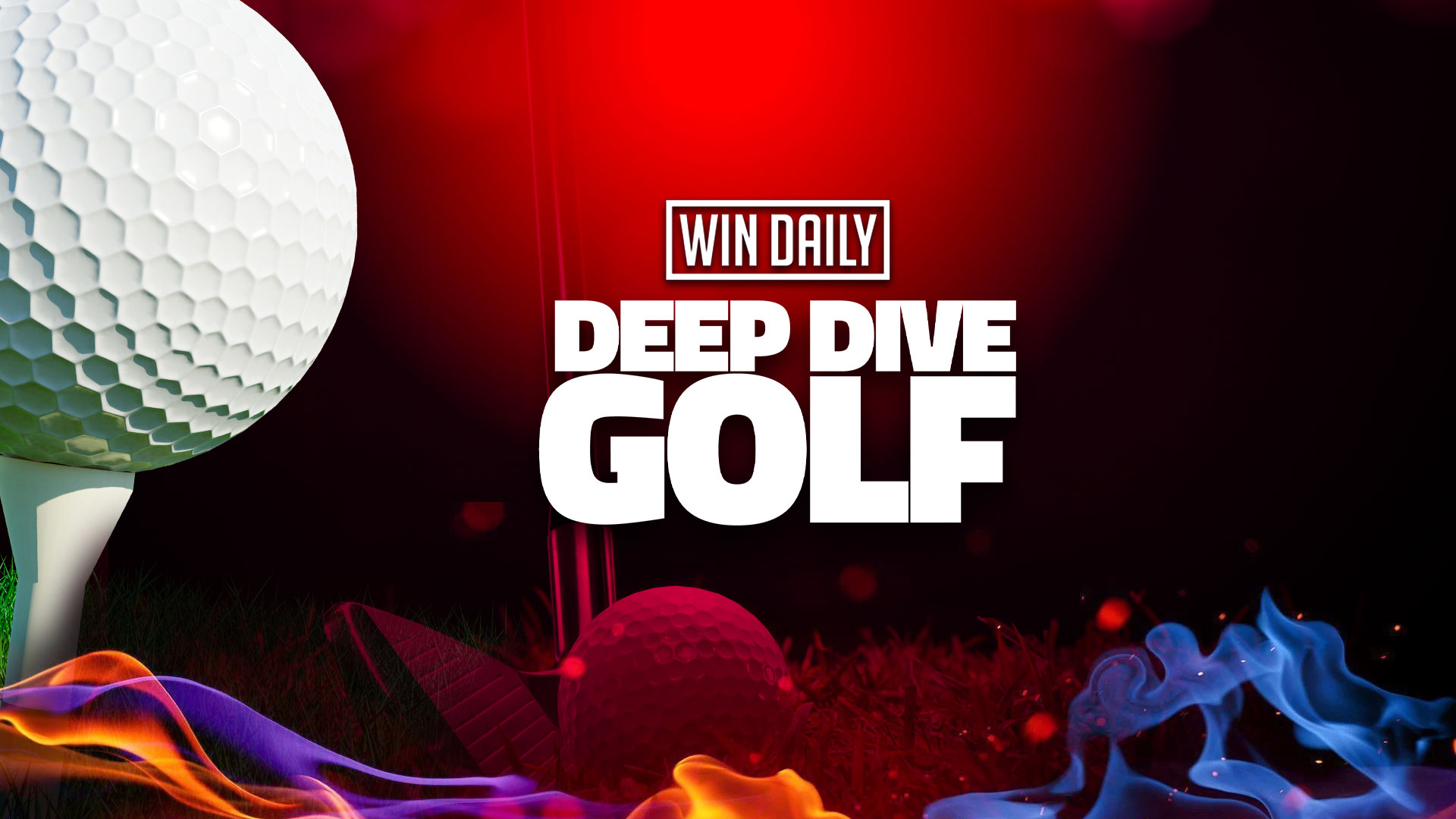 Jon Rahm continued his absolute dominance in the world of golf at The American Express. Making it 4 wins from 6 starts across the globe is a rare feat. I note his somewhat snarky comments about still not ranked number 1 as understandable. Fortunately for him, this is a golf course built for him going against our 2023 Farmers Insurance Open picks.
The simple fact is, he is unbackable at current pricing. This is a golfer in such great form, but at such a short price, we just have to live with the fact that he may win and if he does then fair play to him. He would rightly have earned that World Number 1 title that he obviously covets. In our favour is a volatile weather forecast and an extremely tough test of golf that bites at every corner.
Course Analysis & Comp Courses
Torrey Pines plays host this week in another tournament where course rotation comes into play. The course is certainly iconic, however presenting a stern challenge. Notably, the course is long and the rough is thick. The comments from Director of Agronomy for the 2023 Farmers Insurance Open, Devin Cullen, in the greenkeeper notes make for interesting reading:
"Following the holiday season, frequent rain events hit the property. We have seen years with precipitation totals much higher than what we are seeing, but it is the frequency and consistency that these storms have hit that has given the property little time to dry down. With a few rain events still projected between now and tournament, I'm expecting the course to play longer and thicker than it already does. Should be fun."
https://www.golfdigest.com/story/torrey-pines-kikuyu-rough-instruction
The rough is indeed thicker this week at 3.5in. It is also Kikuyu, which is sticky and thick, and found in many South African courses. It can snare the hosel of the club, turn your iron over, and suddenly see your ball flying left. Driving distance will be a premium, but expect accuracy to also be a factor here. There will also be a disproportionate long iron shots on this course. With the higher than typical rainfall, the course may play longer and that could also become a factor at the 2023 Farmers Insurance Open.
The North Course provides some mild relief, with golfers playing one of their first two rounds around there. However, the three rounds on the South Course should keep overall scoring low. We can expect a winning total in the range of -10 to -15 for the 2023 Farmers Insurance Open. Comparable courses would be Quail Hollow, Congaree, and Winged Foot.
2023 Farmers Insurance Open Weather
To add to the test, there does appear to be some stern breezes in store for the players. Particularly in the 2nd round on Thursday afternoon, when gusts may reach up to 35 mph. The 2023 Farmers Insurance Open should provide entertaining viewing!
There are two arguments to be made here. One, the North Course is significantly easier. It may be best to be on the easier course in higher winds. However, the South Course can very easily produce a score of 78 without too much difficulty.
Contrarily, the North Course provides a path to victory. It is one round that allows for some lower scoring, which has been chronicled by several past winners going low on the North Course and then holding on for survival at the South Course.
I then to favour being on the easier course on the tougher day. The South Course is brutal at the best of times, and it may become near unplayable in these winds. Regardless, I want players starting as early as possible on Thursday morning. This should allow at least 9 holes in mild to moderate winds until the higher gusts arrive from 1pm onwards.
https://www.windy.com/32.897/-117.245?32.370,-117.245,8,m:ezYacTK
2023 Farmers Insurance Open Picks
Suggested Staking
Taylor Montgomery – Your 2023 Farmers Insurance Open Favourite
2.5pts E/W $31.00 (8 places, 1/5 odds)
Keegan Bradley
1pt E/W $67.00 (8 places, 1/5 odds)
2pts Top 20 $3.60
Alex Smalley
1pt E/W $81.00 (5 places, 1/4 odds)
2pts Top 20 $3.80
Brendan Steele
1pts E/W $141.00 (8 places, 1/5 odds)
2pts Top 20 $5.25
Beau Hossler
0.5pts E/W $161.00 (8 places, 1/5 odds)
1pt Top 20 $5.75
3pts Top 40 $2.88
Jhonattan Vegas – Your 2023 Farmers Insurance Open Best Value
0.5pts E/W 226.00 (5 places, 1/4 odds)
1pt Top 20 $6.00
3pts Top 40 $3.10
Golfer Profiles
Taylor Montgomery – Your 2023 Farmers Insurance Open Favourite
Taylor Montgomery headlined our selections last week, and little has changed to damper the enthusiasm. He was sitting in 2nd after the first round, nearly securing a first round leader. With just three holes to play in the tournament, he was just one shot off the lead. The 16th was a good scoring chance and he failed to make birdie, meaning he had to attack the pin at the island green 17th. However, that need to take an aggressive approach led to finding the water and ended his chances.
But, the fact is, he once again put himself in a position to win. That has been a common occurrence for him ever since starting his PGA Tour rookie season. He now arrives at an event he has an emotional connection, and form, with. Montgomery received a sponsor exemption for the Farmers Insurance Open and duly finished 11th at what was his second ever PGA Tour start.
On paper, this is also a test that should suit. He has plenty of power off the tee to handle the length of course. It is also inevitable that with the winds forecast all players will miss some greens here. His excellent putting will come in handy in those situations. It also helps going out 2nd on the North Course for the windy Thursday weather. We do have a shortening in his price here, but he also faces a weaker field, and arrives in excellent form to secure his maiden PGA Tour victory.
Keegan Bradley
I have Bradley as one of the better value plays on the board, where his elite long iron play could become a factor at this track. Bradley has 6 Top 25 finishes at this event, including a 4th and a 5th. Bradley secures a 9:20am tee time on the North Course Thursday AM.
Adding to the appeal is that Bradley is long and straight off the tee. He ranks 20th for SG: OTT and 18th for SG: APP in this field. A number of those ranked lower in pricing may also struggle at a test which proves time and again that distance is a huge asset here. With the changes to the course and wind in play, that may be even more of a factor at the 2023 Farmers Insurance Open.
Alex Smalley
Smalley is another golfer who shares the trifecta of driving distance, driving accuracy, and approach play. Those key ball striking attributes will be in hot demand on a stern test such as Torrey Pines. In the key approach distances, Smalley ranked 36th from 175-200 yards and 19th from 200+ yards in 2022.
Of the rounds where we had strokes gained data last week, Smalley averaged +3.41 SG: APP per round to lead the field. Whether he can get the putter rolling is always the question with Smalley. But, I am happy to take that risk given he has previously gained on Poa Annua greens. He also tees off in the first group on Thursday morning on the easier North Course, hopefully avoiding the worst of the weather.
Brendan Steele
Brendan Steele shares some similarity of that trifecta with Smalley. He ranked 12th from 175-200 yards and 79th from 200+ yards in 2022. He also arrives here having gained +2.78 SG: APP per round to be 2nd in the field for that metric at The American Express. And he consistently gains on the field for driving distance and accuracy.
Steele, much like last year's winner Luke List, profiles as a golfer with some of the best ball-striking on tour and perhaps the worst putting. What does give me confidence here is he has a surprisingly excellent history putting at Torrey Pines. He has gained strokes putting in 8/11 appearances here, and one of the occasions he lost putting he lost just -0.15 strokes per round to basically be at field average.
That is a big anomaly, but one with enough data to be actionable. He does find himself on the South Course for the Thursday, but the metrics are just too good to ignore. We will need to hope he goes low at North Course day one and then holds on in the winds from there.
Beau Hossler
Beau Hossler, much like Montgomery, featured in our analysis last week and did enough to justify us continuing to follow him again. Along with elite driving distance, Hossler possess excellent putting and around the green stats. That could come in handy at a tournament where missing greens will be likely in the winds on offer this week.
Hossler sat 3rd last week after 2nd round last week before fading over the weekend. That was for the two rounds on the Pete Dye course, which was the course I would have been most worried about for him in that rotation. Torrey Pines has a much lower number of fairways hit, which plays in Hossler's favour as he can gain an advantage with his driving distance.
Jhonattan Vegas – Your 2023 Farmers Insurance Open Best Value
Jhonattan Vegas ranks as the best value on the board for me this week. The American Express was his first professional appearance since planned surgery, so shaking off some of the rust was always going to be a given. He shot a +1 in the 1st round to effectively take himself out of contention. He followed up with a 6-under round on the tougher Pete Dye setup and gained +2.09 SG: APP followed by a 3-under 3rd round.
He returns to a course where he finished 3rd on debut and his 4th ever PGA Tour start. He has since added an 11th and 18th. An 8th at Quail Hollow adds some other nice corresponding form. Vegas gains majority of his strokes on approach at over 150+ yards and gains on both driving distance and approach often. He also has a good history putting at this course, enough to suggest he is mispriced given his time away from the game.
For an article with insights into my golf analysis process, check this link here: https://windailysports.com/golf-betting-101/
Twitter: @deepdivegolf Discord: DeepDiveGolf#7883 David takes the WinDaily team international, joining the team from New Zealand and having grown up in Dubai. It was whilst living in the Middle East where he first developed his love of golf whilst working at local DP World Tour events, getting inside the ropes with the world's best, and being fortunate enough to be coached as a junior by elite instructor Justin Parsons. Despite having experience working in multiple other areas of the sports industry, golf remains his main passion. David relies heavily on data, agronomy, topography, and meteorology in providing his analysis and betting tips as he deep dives into both the PGA and DP World Tour events.