2022 Rocket Mortgage Classic: Your PGA Tour Deep Dive
Published
2 months ago
on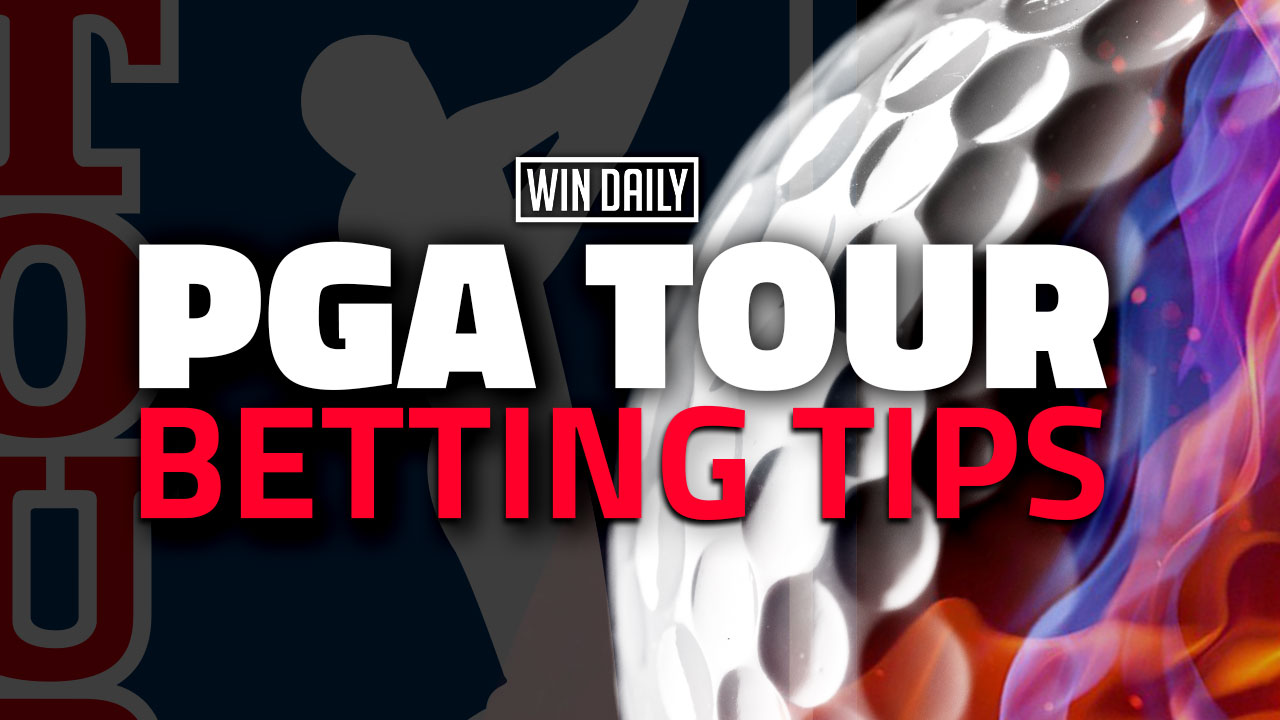 Another tournament in the books and the 3M Open was just as volatile as promised on paper. Scott Piercy was dominant and looked unbeatable for 61 holes, then managed to play the final 11 holes of the tournament in 7 over. When water poses such a significant danger on practically every hole, the increased winds on Sunday evening proved too much for Piercy along with our tips for the week finding the drink a few times too many.
14/1 favourite Tony Finau finally polished off a win after what has been an excellent season for him. A third PGA Tour victory seems low for a player of his evident talents, although 3 playoff runner-up finishes should always be considered with the volatility that comes in one hole of golf. Fortunately, another good week on the DP World Tour kept the books ticking over.
The PGA Tour is well and truly in countdown mode towards the FedEx Cup playoffs. Many players will be aiming to jump as far up the standings as possible and qualify for the lucrative Tour Championship. Others are playing for their career, hoping to retain their tour card without the battle of being demoted to the Korn Ferry Tour. There really is everything to play for this week.
Perhaps my highlight of the week has already occurred. The SG: Narrative line-up I proposed was so masterfully brought to life by Sia's extremely talented wife Gigi. If you've not watched it already, you can find the clip here:
Along with plenty of play for, there are some great opportunities out there this week to target. Who should you bet at the Rocket Mortgage Classic? Here is your weekly golf deep dive, course analysis, weather forecast, and your Rocket Mortgage Classic Predictions.
Course Analysis
Detroit Golf Club plays host this week as a 7,370 yards par-72 and has played as one of the easiest stops on tour since it's addition in 2019. This Donald Ross design is technically a composite course, consisting of a slightly amended order of holes to the typical member layout.
The course offers little defense, with just the one water hazard in play. Bunkering is used throughout, both on fairways and around the green complexes. The fairways themselves are some of the widest on tour with a width of 34 yards at the 325-yard mark. Rough is 4 inches thick, which is fairly punitive, yet given the majority of golfers will be closer to the green this mitigates some of the penalty. In fact, this course features a far higher percentage of shots between 50-150 yards than the PGA Tour average.
The greens are above average size at 5,150 sq ft and often two tiered. As is typical of Ross courses, they are often slanted from front to back meaning spin control is imperative. They have previously been heavily watered, given the heat in Detroit over summer, so are soft and are a fairly mundane 10.5 on the stimpmeter.
For mine, there are two clear paths to victory here. Firstly, the bomb and gouge technique. Simply hit the ball as close to the green as possible and get a wedge in hand. The alternative is laying back and avoiding fairway bunkers, with driving accuracy at more of a premium. Approach play should mainly be considered in the 50-150 yards bracket. We have seen both styles be successful here in the past. Either way, the winner will be expected to make a huge number of putts to keep up with the low scoring.
Sedgefield Country Club provides an obvious comp course. Not only does the other Donald Ross design on tour play host to the subsequent tournament in next week's Wyndham Championship, but it also features a similar shot profile as can be expected here. The other would be TPC Deere Run, again hosting the John Deere Classic recently but also offering wide fairways, requiring skilled wedge play, and demanding low scoring. Expect a winning total of between -19 to -23 this week.
Weather Forecast
At time of writing, I continue to see a decent edge to the Thursday AM tee-times. As you will know from my previous articles, I do like to play a weather advantage aggressively. I will also tell you that this week appears to be one of the more significant edges so far this year if the weather holds true to current predictions.
Thursday morning will provide calm conditions with prevailing winds of 5-9mph and gusts of 11-20mph as the morning develops. By 1pm, we can expect that all to change. Thursday PM is currently forecast for prevailing winds of 15-19mph but gusts showing up to 34-38mph with the worst of the wind either side of 2pm.
Friday AM should again deliver still conditions with prevailing winds of 4-9mph and gusts of 12-18mph. Friday PM will be a little windier, but not to the extent seen on Thursday PM. Prevailing winds of 8-16mph and gusts of 20-24 mph are currently forecast.
https://www.windy.com/42.428/-83.121?icon,42.425,-83.104,14,m:ePRadQC
For the players who make the cut, Saturday and Sunday offer very calm conditions and scoring should be very low. Expect this to be highly volatile. It is feasible a golfer could make a charge from quite far back. Two incredibly low rounds on the homeward stretch is certainly possible.
I will be playing 100% Thursday AM groups for both betting and DFS purposes, with my current predictions of an average of 1.5-2.0 stroke advantage to those groups.
Golf Betting Tips
Suggested Staking
Denny McCarthy 1pt E/W $46.00 (Bet365, 5 places 1/4)
Denny McCarthy 2pt Top 20 $3.30 (Bet365)
Webb Simpson 1pt E/W $46.00 (Bet365, 5 places 1/4)
Webb Simpson 2pt Top 20 $3.40 (Bet365)
Si Woo Kim 1pt E/W $51.00 (Bet365, 8 places 1/5)
Si Woo Kim 2pt Top 20 $3.50 (Bet365)
Taylor Pendrith 1pt E/W $67.00 (Bet365, 8 places 1/5)
Taylor Pendrith 2pt Top 20 $4.00 (Bet365)
Danny Willett 0.5pt E/W $91.00 (Bet365, 8 places 1/5)
Danny Willett 2pt Top 20 $5.50 (TAB)
Patrick Rodgers 0.5pt E/W $101.00 (Bet365, 8 places 1/5)
Patrick Rodgers 2pt Top 20 $5.25 (Bet365)
Matt Wallace 0.5pt E/W $151.00 (Bet365, 8 places 1/5)
Matt Wallace 2pt Top 20 $7.50 (TAB)
Player Profiles
Denny McCarthy
Nothing screams "putting contest" more than taking the golfer who leads the field for SG: Putting over the last 3, 6, 12, and 24 months. The 29-year-old Denny has been having his best year on tour, finishing in the top 20 in 40% of this starts this year.
The majority of that can be put down to his always excellent putting now being complimented by improvements in his approach play. Both his SG: Approach and Driving Accuracy are now consistently surpassing field average. He holds an excellent record at Sedgefield CC with form of 36-22-9-15 and has a 21st here in 2019. All of that came when he was worse form than we find him now.
A 6th placed finish last time out at the John Deere Classic saw him 6th in the field for SG: Approach and 4th for Driving Accuracy. If anything, he had a "below average" tournament with the putter "only" finishing 29th in the field. This was atypical and is his "worst" putting performance since April.
You'll note I use these terms very loosely. But it simply affirms that a continuation of the ball-striking, combined with anything near his typical putting, should see him a force to be reckoned with this week.
Webb Simpson
I am happy to get back on the Webb Simpson train this week, which I am sure will come to much delight of Spencer. Webb's affinity with the Wyndham Championship (and Donald Ross designed Sedgefield CC) is well-known. He also holds an 8th place here in 2020.
Webb needs that form now more than ever. After an injury plagued start to the season and average form, he is currently "bubble boy"125th for FedEx Cup standings. Given, there are several LIV Golf players above him who will be removed from the field. But he certainly won't be comfortable with where he is entering the end of the year. And there are many other players behind him also playing to keep their card.
We have been tracking some return to form for Webb as of late, as he is obviously far more talented than his current standings suggest. Despite the subpar season, he still ranks out 36th on Tour for approaches 50-125 yards this season and 5th on tour for birdie or better percentage when approaching the green from <125 yards.
Of his 7 PGA Tour victories, 6 have come at scores of -15 or lower and strong performances at other shorter courses are easily found. When he adds his 8th title, the odds available will no doubt return to their usual spot in the 20s.
Si Woo Kim
Kim arrives here having taken a week of rest to recover from his best finish at The Open, ending up 15th around St Andrews.
He has a propensity to win at these shootout events, with 2 of his 3 tour victories coming at -23 at The American Express and -21 at the similar Wyndham Championship. Alongside that win around Sedgefield CC are finishes of 5th, 3rd, and 2nd (losing in a playoff) at the last three iterations. Si Woo clearly peaks at this time of year.
Two of his victories also came after a period of missed cuts, a spike the tournament prior for a top 25 finish from seemingly nowhere, a two-week break, and then a win on next appearance. That is precisely what we find again here, on a course that should suit his game well and comparative performances on similar courses.
Taylor Pendrith
In contrast, Pendrith sits firmly in the bomb and gouge camp. Having broken a rib during practise at The Players Championship (where he astonishingly still finished 13th), he returned 4 months later and has continued right where he left off with finishes of 13th and 11th in his two appearances since.
Pendrith ticks a lot of the boxes Bryson did prior to his win here. Over his last 30 rounds, Pendrith sits 10th in this field for SG:T2G and 5th for SG: OTT. The majority of that is coming from his extreme driving distance. However, he does beat the field for driving accuracy occasionally and particularly on shorter courses where he can club down.
Surprisingly, Pendrith also often gains strokes on the field around the green. It is a rare and dangerous combo for a long hitter. His approach stats should be read in context as he sits 60th on tour for Approach Proximity from 50-125 yards. Although this will be his first appearance here, he does display many of the elements required to dominate this layout.
Danny Willett
I am happy to take a small stake on Willett here, given the context which he arrives. All be told, it has been a below average season for Willett. What that means is he is at risk of losing his card on both sides of the pond, sitting outside automatic retention on both the PGA and DP World tours.
Willett makes most of his strokes putting and around the green. We have seen his poor approach play this year return to field average the last two tournaments. When combined with gaining on the field for driving accuracy, it is suggesting a turn in form for his ball-striking.
It is not the first time we have seen Willett leave it to the last minute, as well as perform well under the highest of pressures. He won the Alfred Dunhill Links in October 2021, won the BMW PGA Championship and finished 5th at the season ending DP World Tour Championship in 2019, and won that same tournament in 2018 on the DP World Tour.
In 2020, he arrived at the Rocket Mortgage Classic after three missed cuts to suddenly finish 4th and make the playoffs. And, of course, the Masters victory was complimented by popping for a 12th place finish this year.
This year, he arrives on the back of a 7th place finish last week. He still sits outside the top 125 to retain his card and make the playoffs. He will be desperate to do so. I am willing to speculate that the narrative continues, and he can rise to the challenge as previously.
Patrick Rodgers
Sia has sold me on Rodgers. I'm in. The beauty with Rodgers is he can deliver the required excellent putting to win this week, but also carries a ton of distance off the tee. He has been at or above field average for driving accuracy in 7 of his last 8 tournaments. It's a great recipe.
The missed cut last appearance at the Scottish Open can easily be dismissed given the unique challenge links golf presents. Rodgers lost 4 strokes approach in his first round, and rebounded to gain 3.6 strokes in the 2nd round missing the cut by 2 shots. For his appearance on a true links course, it is easily forgivable.
Prior to that, we saw Rodgers gaining more than 4 strokes on approach at the wedge-fest in the John Deere Classic where he has also finished 2nd before. Rodgers' two appearances and two cuts made here, with finishes in the mid-40s, should also be read in context. They came off the back of arriving off a 76th and the prior year off two missed cuts.
Rodgers has gained massively putting in 6 of his last 8 appearances, gained OTT in 7/8, and gained SG: Approach in 5/8 with the approach play also trending in the positive direction of late. He ticks the box of driving it long and putting well and is at triple figure odds. Yes please.
Matt Wallace
Finally, I'll wrap up this week with another play in similar vein to Willett. Wallace stands to lose his card on both tours should he not improve in these coming weeks. And he is a golfer of high talent, with 10 professional wins, who should not be in that position.
Having started the season in abysmal form, Wallace missed 6 consecutive cuts between February-April to begin the year. A mid-year return to play a couple of tournaments on the DP World Tour did return some confidence for him. He finished 5th and 18th in those two events before returning to the PGA Tour and finishing 35th at the Canadian Open in a high-class field.
Wallace popped up again for a 25th last week, despite two double bogeys on the cards. He won't face anywhere near the danger off the tee this week. I am happy instead to look at his improved approach play, as well as gaining 4 strokes putting on the field. That marks gaining strokes putting in 5/7 of his recent appearances.
A 12th in his sole appearance here in 2020 came off a run of MC-64-MC and suggests he is at a minimum somewhat partial to the track. Following up last week's 25th with another top 20 is certainly feasible. For his career trajectory, it is vital.
Twitter: @deepdivegolf Discord: DeepDiveGolf#7883 David takes the WinDaily team international, joining the team from New Zealand and having grown up in Dubai. It was whilst living in the Middle East where he first developed his love of golf whilst working at local DP World Tour events, getting inside the ropes with the world's best, and being fortunate enough to be coached as a junior by elite instructor Justin Parsons. Despite having experience working in multiple other areas of the sports industry, golf remains his main passion. David relies heavily on data, agronomy, topography, and meteorology in providing his analysis and betting tips as he deep dives into both the PGA and DP World Tour events.