2022 Irish Open Golf Betting Tips: Your DP World Tour Deep Dive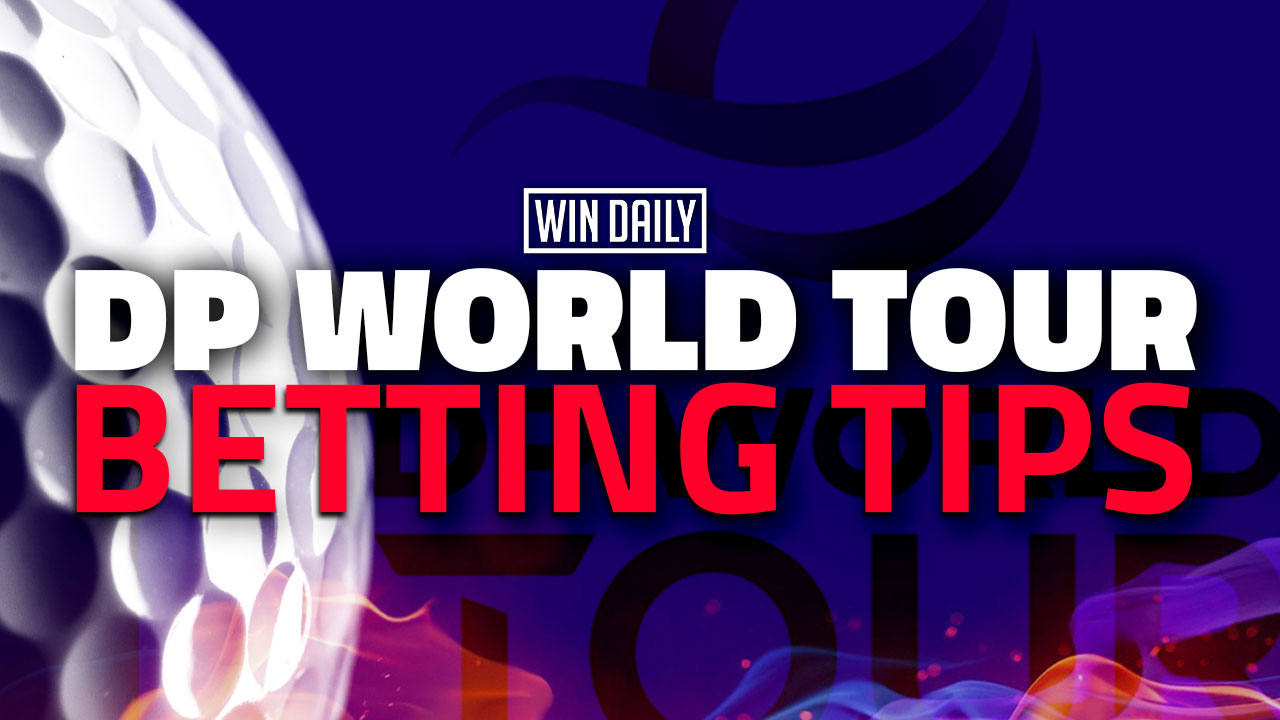 Who should you bet at the Irish Open? This is your weekly deep dive and golf betting tips.
A fantastic week again for our golf betting tips last week again, delivering our 8th winner of 2022 with Haotong Li cashing the outright tickets for us at 65/1! It was a dream scenario at the BMW International Open, as Haotong not only went wire-to-wire but we also managed to secure 2nd place Thomas Pieters who lost the playoff after a dreadful chip and a spectacular putt saw Li score the win.
With this 1-2 finish, the outright win money alongside full place payouts for both Haotong Li and Thomas Pieters now sees my DP World Tour tips for 2022 sitting at an ROI of a whopping +42%.
It was a dream scenario to have both players in the playoff, and sit back to simply enjoy one of the most emotional victories of recent times. The outpouring of emotion was absolutely justified and very moving. This was a golfer who went from 32nd in the world rankings to outside the top 500 in the space of 18 months, completely lost his game with difficulties travelling to see his family in China through COVID taking a significant toll, and leading to nearly hanging up the clubs just 10 months ago. The comeback was fabulous to watch and a compelling story.
We enter a fantastic run of events on the DP World Tour with the Irish Open this week, the joint tour event at the Scottish Open, all culminating in the 150th Open Championship to be held at St. Andrews. This should be one of the best stretches of golf for the year and one I am excited to cover as we look to continue our wonderful run.
Course Analysis
The Irish Open does move sporadically to a number of courses and returns to the site of last year's iteration at Mount Juliet Estate Golf Course. Alongside the 2021 rendition, there is history at this venue having held the 1993-1995 events as well as the American Express Championships in 2002 and 2004.
Previous winners here have included some of the legends of the game. Nick Faldo defeated Jose Maria Olazabal when completing a three-peat of Irish Open victories, followed by Bernhard Langer, and Sam Torrance. Ernie Els and Tiger Woods winning the two PGA Tour events held here only add to a star-studded list of golfing legends.
The course, contrary to some first impressions when thinking of an Irish course, is actually a parkland course situated a few miles south of Kilkenny in the South-East of Ireland. The Jack Nicklaus design is a medium length 7,264 yard par 72 with a traditional split of 4 par 5s and 4 par 3s. Three of those par 5s are reachable in two by the majority of the field, with the other par 5 potentially reachable by some of the longer hitters. 7/10 of the Par 4s sit in the 400-450 yard range, which is basically at or slightly below average length.
Fairways are fairly generous. However, driving accuracy is at a premium with tree-lined fairways and plentiful water hazards threatening to cause losing multiple strokes a real possibility for anyone errant off the tee. As often seen on Nicklaus courses, bunkers are also plentiful and approach will also be at a premium.
Alongside last year's event providing guidance, I have pulled a few course results to find correlations and found some good trends in performance to the 2021 leaderboard with the following events:
Brabazon Course at The Belfry
Galgorm Castle (host of 2020 Irish Open as well as some Challenge Tour events)
Crans-sur-Sierre Golf Club (produced strong links to the 2021 leaderboard)
Dubai Desert Classic (Winner Lucas Herbert having won at both courses, as well as Richard Bland performing well at both)
Overall, I am looking for positive driving accuracy as well as approach play performance. Scoring on the par 5s is essential and provided a strong correlation to results around here. The greens feature subtle breaks and a golfer who has the ability to hit a hot streak with the putter will be needed on a course where we can expect the winning score to sit in the -17 to -22 bracket.
Weather
A large amount of rain has fallen over the past two weeks in Kilkenny and the course is playing softer than desired from reports I have read. This should hopefully aid some of the approach play metrics as required on this track, and as a mid-length course does not pose too much concern for shorter hitters.
More rain is expected Thursday morning with some chance of a drizzle in the afternoon as well. Wind is consistent throughout the day, with 6-8mph prevailing and 14-17mph gusts not holding too many fears.
Friday afternoon tells a different story, with the morning providing by far the calmer conditions. Morning groups will enjoy a calm 6-7mph prevailing with light gusts of 12-15 mph. Friday PM looks to deliver winds prevailing at 12-16mph with gusts up to 25-30mph. More wind over the weekend remains a possibility.
This does look an advantage to the Thursday PM/Friday AM groups.
https://www.windy.com/52.524/-7.188?52.139,-7.191,8,m:e6HafXc
Golf Betting Tips
Suggested Staking
(All E/W with Bet365, 5 places at 1/4 odds)
Richie Ramsay 1pt E/W $61.00
Guido Migliozzi 0.5pt E/W $67.00
Guido Migliozzi 1pt Top 10 $8.00
Fabrizio Zanotti 0.5pt E/W $76.00
Fabrizio Zanotti 1pt E/W $8.00
Sean Crocker 0.5pt E/W $126.00
Sean Crocker 1pt Top 20 $6.00
Sami Valimaki 0.5pt E/W $161.00
Sami Valimaki 1pt Top 20 $7.00
Ewen Ferguson 0.5pt E/W $161.00
Ewen Ferguson 1pt Top 20 $7.00
First, I will say that Lowry is a very worthy favourite at the top of the board as a golfer who sits 4th in the world for SG: Total over the last 3 months. He is clearly the class here, but at odds of 10s since narrowing to 8-9s he is fairly priced and represents little positive expected value.
I will also note that I was very, very close on Aaron Rai. My only misgiving preventing actually tipping him was the amount of travel and golf he has already played this week. After the Travelers, where he played the weekend, he flew directly to Scotland to attempt to qualify for The Open Championship on Tuesday.
He very nearly did, losing in a 3 way playoff with the other 2 qualifying. Qualifying is a long day, 36 holes and around 12 and a half hours from start to finish. It also means little preparation for this week's event having arrived here on Wednesday at the earliest. On top of a lot of travel halfway around the world, it was just enough to cause me concern at the relatively short odds on offer for a golfer I otherwise love here.
Player Profiles
Richie Ramsay
With some obvious favourites at the top of the board, at relatively fair and short odds, we find ourselves in the mid-range prices to start our tips.
Ramsay has fairly elite course form and corresponding course performances are excellent. A 3rd at The Belfry in the first week of May at a very visually and statistically similar course to Mount Juliet points to good recent form as well as the type of track Ramsay can perform well at. The recent 15th at the Soudal Open also coming at a track where driving accuracy is at a premium. This is a real strength of Richie Ramsay's game, having performed at or above field average for driving accuracy at all bar 2 events in the last two years.
When we add in a 6th place at Emirates Golf Club, a previous win and 8th at Crans-sur-Sierre, a 33rd at 2020 Irish Open host Galgorm Castle, and a 4th at this event last year, we have one of the strongest related course profiles in the field.
The Scotsman is not in The Open field and will obviously have the added incentive of trying to secure a top 10 here to qualify to the "home of golf" hosted in his nation. The 13th place finish last time out at last week's BMW International Open came in a low-scoring affair, where a very consistent scorecard saw all his rounds under par (68-68-70-68), and provides some welcome confidence arriving at a track where he was right in contention last year.
Guido Migliozzi
Following a dreadful stretch of golf dating back to September 2021, we are finally seeing a return to form for the highly talented 25-year-old Italian. The 10th place finish at the Dutch Open towards the end of May were the first sparks of life. A resurgence was then seen in full on his last outing at the US Open, where he gained across the board to finish a highly respectable 14th.
Migliozzi has been an excellent putter throughout his career and has gained strokes putting in 7 of his last 9 appearances. Of those, several of these events have seen gains of 5 strokes or more with the flat-stick. The subsequent bump in his approach play, alongside improvements in driving accuracy, now show promising signs for the ball-striking from a two-time DP World Tour winner.
A third victory was very much on the cards in 2021, where he lost in a playoff to Richard Bland (who has also played well here) at The Belfry. Alongside that correlating form, a 7th last year at Crans-sur-Sierre also provided further strength to Migliozzi's case. The early afternoon tee-time for Migliozzi is ideal, meaning he will be the 3rd group on the course Friday morning and hopefully able to avoid the very worst of the winds that afternoon.
Fabrizio Zanotti
We are seeing a great spike in Zanotti's performance of late, as he enters this week sitting 7th in this field for SG: Tee-to-green and 2nd for SG: Approach over the last 3 months. Highly accurate with the driver, Zanotti has gained accuracy off the tee on the field at every event since May 2021. Gaining multiple strokes on approach when recently finishing in 8th place at a similar course at The Belfry, as well as finishing 8th for SG: Approach last week, all indicate a golfer entering his best recent form. Sitting 8th on the DP World Tour this season for Par 5 scoring only adds further to the credentials.
Zanotti can spike with the putter, including multiple strokes at the bentgrass green when finishing 18th in Dubai earlier this year. 33rd here at last year's Irish Open came following a missed cut, and corresponds with other Irish form with a 7th in the 2020 rendition at the similar parkland course of Galgorm Castle. Alongside a 3rd and 16th at Crans-sur-Sierre, corresponding form jumps out all over the page for him.
The 75/1 on offer is fantastic value for a golfer who has huge upside if he can bring his best putting this week, with the PM/AM tee-times an added advantage to make the weekend.
Sean Crocker
We enter the triple figure odds with another talented youngster returning to form, with the 25-year-old having finished 2nd last week for SG: Approach. Crocker began the year with 8 consecutive missed cuts, manging to right the ship at the Soudal Open when finishing 7th.
That was on a course demanding driving accuracy and clubbing down off the tee, which for a player with plenty of length off the tee is a great combination here. Driving accuracy has often been a problem for Crocker, but gaining accuracy off the tee in 4 of his last 6 (with last week just 4% off field average) and the spike in approach are all promising signs.
Crocker has a raft of top 10 finishes during 2019-2021 before that short 6 month slump. Contained within that are a 4th at Crans-sur-Sierre alongside a 9th here last year, indicating a test which should really suit a golfer returning towards his high ceilings. Crocker is in the second group out Friday morning and he represents great value at an overpriced number.
Sami Valimaki
At 23-years-old, we still are learning exactly what true ceiling for Valimaki's game looks like. What we do know is he won at just 20-years-old on the DP World Tour, and holds an additional 4 professional wins at lower levels to suggest further success at this level is a very real possibility.
That 2020 season was his first on tour, and contained multiple tops 10s including at the season ending DP World Tour Championship to go alongside his inaugural victory. A 2nd and 6th at the parkland course at Celtic Manor, as well as 18th on the Catalunya Championship where accuracy was also at a premium, all indicate this track should fit his eye well.
Valimaki is starting to return to his best ball-striking, gaining for driving accuracy in 4/6 and sitting 28th in the field for SG: Approach in the last 3 months. A spike in performance when finishing 4th last week, when gaining in all metrics on the field but particularly finding his putter, is enough to include him here at a massive price.
Ewen Ferguson
Finally, I will round out the week with another young talent and our 2nd Scotsman. The 25-year-old secured victory at a very windy Qatar Masters, which possesses some parallels to leaderboards seen here, and spiked on approach last week when sitting 7th for SG: Approach.
Over the last 3 months, Ferguson sits 16th for SG Approach and 23rd for SG OTT in this field indicating his ball-striking is very competitive of late. 11/12 of his most recent events have seen him gain on the field for driving accuracy whilst sitting at field for driving distance, a combination that should see him in contention here. Being in the 2nd group out on Friday AM is perfect, although the wind in the Qatar victory suggest the poor weather over the weekend should be of a benefit.
The Irish form also has been very consistent. In his first year on tour, Ferguson had his best finish that season in Ireland when finishing 14th. That was at this event, hosted at the similar Galgorm Castle course where he also holds a 7th on the Challenge Tour, and he holds an additional 38th at another Irish course on the Challenge Tour.