2022 BMW Championship: Your PGA Tour Deep Dive
Published
2 months ago
on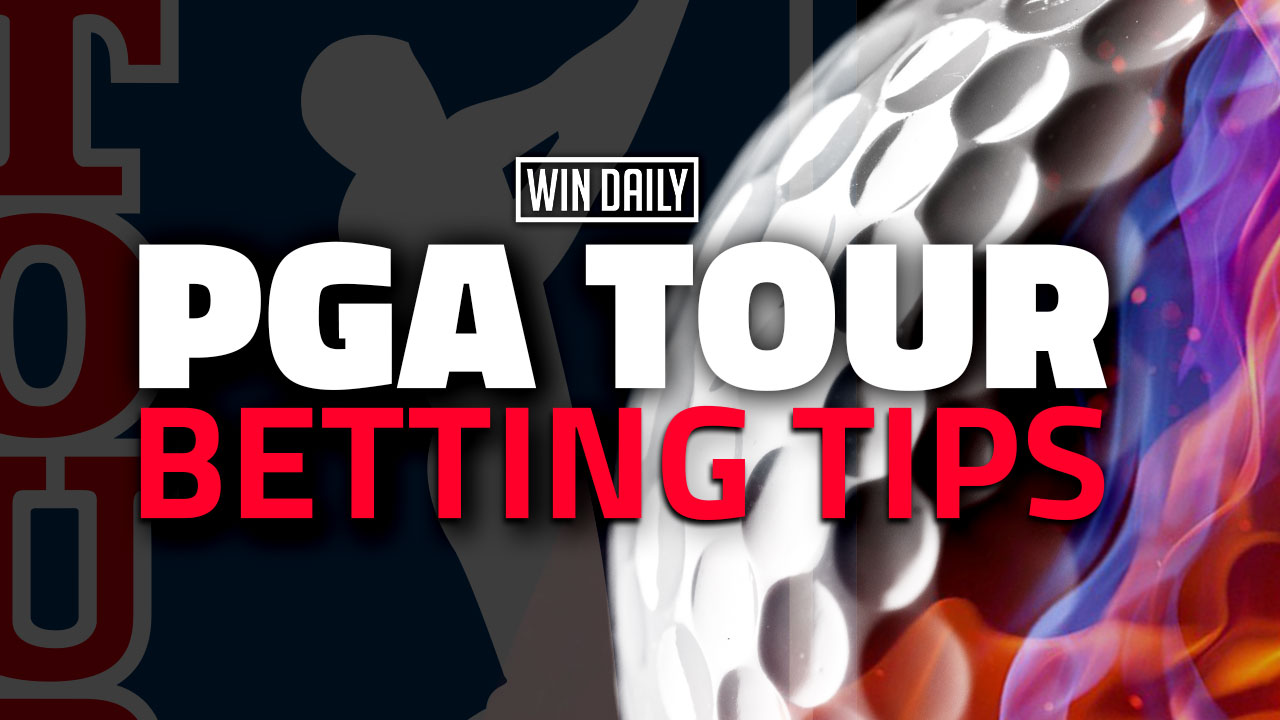 What a start to the FedEx Cup playoffs! The FedEx St Jude Championship delivered an epic finish for golf fans alongside some massive profits for us. Having had multiple 2nd and 3rd place golfers in each of the three prior weeks, we saw one of our tips convert with a huge win with Will Zalatoris at 29/1.
We also had Collin Morikawa come home for 5th and a place money cash, who will be left ruing missing putts of 4ft and 6ft in his last 4 holes. And, perhaps ironically, our best return per $ spent came from Trey Mullinax who was tipped at a whopping 250/1 and duly finished 5th. To cap a fantastic week, we also tipped Ewen Ferguson to win on the DP World Tour and complete a rare trans-Atlantic double.
Wilmington Country Club plays host this week, in what is not only the first professional golf tournament hosted here but in fact the first PGA Tour event in the state of Delaware. Home course of President Joe Biden, the course is immaculately kept with a grand clubhouse sure to provide a picturesque backdrop to the tournament this week.
The stakes are high with the field cut to just the top 70. Not only does the Tour Championship provide lucrative pay checks to the top 30 and eventual FedEx Champion, but also entry to the Majors in 2023. Who should you bet at the BMW Championship? Here is your weekly golf deep dive with course analysis, weather forecast, player profiles, and golf betting tips.
Course Analysis
Wilmington Country Club is being played as the South course, although it is in fact played as a modified order. The course is a lengthy 7,534 yards par-71. A lot of this yardage falls into the par 5s measuring 582, 634, and 649 yards. It is worth noting the 634-yard 12th also has water short and therefore will take an extremely brave player to go for the green.
Further, three par 4s play over 490 yards and three of the par 3s are over 200 yards. On a typical PGA Tour course players will hit on average four approach shots over 200 yards, where we expect 7 shots to fall into that long iron range here. Two par 4s are less than 400 yards, with the 16th likely to play with forward tees for at least two rounds and be drivable. Doglegs feature in both directions and the ability to move the ball with ease is a prerequisite here.
Fairways are relatively narrow and the rough shifts from 2.5in bermudagrass last week to 4in bluegrass here. Although rough is longer in length, bluegrass tends to be a little less penal and more predictable than bermudgrass. I suspect power will be an essential element to success this week. This will come into play not just in driving distance, but the ability to move the ball forward sometimes substantial distances if finding the rough.
Greens revert to bentgrass here and are almost comically large at 8,100 sq ft. Surpassed only by the Plantation Course as host of the Sentry Tournament of Champions, those are some of the largest greens seen on tour. They will play relatively fast at 12.5 on the stimpmeter and display some of the signature undulating nature seen in other Robert Trent Jones designs.
Comp Courses and Key Metrics
Patrick Cantlay in his press conference stated: "This golf course is definitely just like last year, extremely distance biased. You've got to hit it as far as you can and hit a lot of fairways." Best recipe according to him is topping the field for driving distance, but noted fairways a little narrower than Caves Valley, and then a hot putting week. He stated greens are very true, "all about finding the right line and if you hit a solid putt, it will go in"
Alongside last year's host Caves Valley, the course profiles very similar to Quail Hollow both visually and in terms of the setup of the course itself. Trump National Doral also holds some comparable features, alongside a similar scorecard and length.
The 3M Open, Rocket Mortgage Classic, and John Deere Classic all features courses with bluegrass rough and larger than average bentgrass greens. The Arnold Palmer Invitational and Genesis Invitational feature as comparisons with relatively lengthy setups combined with some of the larger greens on tour.
The key metrics I am looking for this week are driving distance, performance on approach over 200 yards, and approach putt performance. The latter accounts for the fact lag putting will play a factor for all players at some point of the tournaments. I suspect a winning score of -16 to -18 may do the trick on what on first appearance presents a slightly more penal test than previous iterations of this event.
Weather Forecast
With a condensed field and all players starting off the first tee, the weather plays less of a factor here than in other weeks. Decent enough rain in the lead-up will prevent the course getting too firm. I expect some light rain Wednesday evening, Friday evening, and during the morning on Saturday as well.
The winds appear calmest first thing in the morning before building throughout the day. The wind does not look significantly penal though, peaking at 8-10mph prevailing with gusts of 15-20mph in the afternoons.
https://www.windy.com/39.794/-75.597?39.313,-75.597,8,m:eLuad3b
Golf Betting Tips & Suggested Staking
Headliners
– Rory McIlroy 4pt E/W $13.00 (Bet365 5 places 1/4 odds)

– Scottie Scheffler 2pt E/W $21.00 (Bet365 5 places 1/4 odds)

– Joaquin Niemann 1pt E/W $41.00 (Bet365 5 places 1/4 odds)
– Joaquin Niemann 2pt Top 10 $4.50 (TAB)
Sleepers
– Cameron Davis 0.5pt E/W $76.00 (Bet365 5 places 1/4 odds)
– Cameron Davis 3pt Top 10 $6.00 (TAB)

– Keith Mitchell 0.5pt E/W $81.00 (Bet365 5 places 1/4 odds)
– Keith Mitchell 2pt Top 20 $3.88 (TAB)

– Taylor Pendrith 0.5pt E/W $101.00 (Bet365 5 places 1/4 odds)
– Taylor Pendrith 1pt Top 10 $6.50 (Bet365)

– Trey Mullinax 0.5pt E/W $126.00 (Bet365 5 places 1/4 odds)
– Trey Mullinax 2pt Top 20 $4.00 (William Hill)

– Sebastian Munoz 0.5pt E/W $141.00 (Bet365 5 places 1/4 odds)
– Sebastian Munoz 1pt Top 10 $8.50 (Bet365)
Player Profiles – Headliners
Rory McIlroy
I'll start by saying it is incredibly rare for me to find value at the top end of the board. This week we do for a couple of reasons, and hence just three players make the headline picks here. Leading the pack is Rory McIlroy, who provides a compelling case. I'm surprised we find Rory at 13/1 when it would be unsurprising were he priced at high single figures in a smaller 70-man field.
Alongside 4th at the similar Caves Valley course, Rory has won three times at Quail Hollow alongside a runner-up finish and 9 Top 10s there. The missed cut last week holds little concern for me. Firstly, he is perhaps the best driver in the world (alongside Rahm) and lost strokes off the tee for the first time since March 2021.
I don't expect that happens again, especially given a course last week that was not necessarily 100% suitable. Secondly, by his own admission he did not touch his golf clubs since The Open Championship and indulged in some unhealthy eating. Shaking off that rust, he still gained on approach to the field, marking 9 tournaments in a row doing so. In the prior 8 events, he has finished no worse than 19th and finished 8th or better in all 4 Majors.
Rory has won 5 FedEx Cup playoff events, beaten only by Dustin Johnson (6) and joined by Tiger Woods (4) as the only golfers with more than 2 FedEx Cup wins. He is also a two-time FedEx Cup champion. A late charge, at a course which should suit his game perfectly, would not surprise in what has been an exceptional year.
Scottie Scheffler
It was a close-run thing for the second spot in, with Scheffler just edging Rahm for value. I have a fair price on Scheffler at 15/1 in this field, so to snatch him at 21/1 is excellent value where Rahm is substantially shorter.
Missing the cut on the number last week, most of his lost strokes came from the putter with his worst putting performance since January 2021. We know how volatile a stat putting can be and starting the tournament missing 4ft and 8ft putts led to some understandable frustration. In fact, Scheffler lost -4.65 strokes putting in that first round but gained +0.76 strokes in his 2nd round in a much-improved putting performance.
Scheffler also beats Rahm in a few key metrics for me. He is 70th on tour this season for Par 3 scoring 200-225 yards, 71st for approach proximity from 200+ yards, and 3rd for birdie or better percentage from 200+ yards.
Having gained strokes OTT in all but one tournament this year, Scheffler also has gained on approach in his prior 13 tournaments (discount The Players under an extremely windy draw bias). Considering he spent much of his 2nd round chasing the cutline at a penal approach course to smaller greens, a quick rebound can be expected here. Having spent 23 weeks as the FedEx Cup leader, he will have the added motivation having lost that spot following Will Zalatoris' victory last week.
Joaquin Niemann
One of the most impressive performances of the season came with Niemann decimating Riviera on his way to victory at the Genesis Invitational. Already regarded amongst the game's elite, the supremely talented Chilean is still just 23 years old. A strong performance this week would be more than just reward for a great season.
Last week, Niemann lost strokes in his first round before finding some incredible form with his irons. Gaining +2.90, +2.11, and +1.38 on approach for the next three rounds saw him finish third in that metric for the week. This followed gaining on approach in 5/6 of his recent tournaments (4 of those by 4 strokes or more) and complimented by gaining OTT in all tournaments this year. Notably, he has gained on the field for accuracy in 2 of his last three suggesting his ball-striking is peaking at the perfect time.
That prodigious distance will come in handy here, with sitting 6th on tour this season for birdie or better percentage from 200+ yards another pointer. 3rd, 29th, and 31st at this tournament point to a level of comfort at the end of the calendar and all came in earlier seasons whilst still developing to the player we find today.
Player Profiles – Sleepers
Cameron Davis
Cam Davis arrives here off the back of 5 finishes of 16th or better. He has gained on approach at every event since the Phoenix Open back in February 2022 and gained OTT in 9/10 most recent tournaments.
Plenty long off the tee and with his irons, Davis is also quietly a decent putter and gains on the field majority of appearances (15/19 tournaments in 2022). Bentgrass also tends to be his best putting surface. Davis sits 38th on tour for Par 3 scoring 200-225 yards, 29th in approach proximity from 200+ yards, and 42nd for birdie or better percentage 200+ yards.
Davis is currently 52nd in FedEx Cup rankings and realistically needs a top 5 finish to make next week's Tour Championship.  The talented 27-year-old is certainly arriving in great form to try and mark his first appearance in the season ending tournament with a strong showing here.
Keith Mitchell
Another who is plenty long off the tee, Mitchell arrives after 4 consecutive finishes of 32nd or better and having gained on approach for 5 straight appearances. He has also gained for driving accuracy substantially in his last 2 events, again pointing to some strong fundamentals to his game of late.
Mitchell has some elite form at the comparable Quail Hollow with 3rd, 8th, and 34th (in his rookie year) for his appearances there. Mitchel is 18th on tour for par 3 scoring 200-225 yards and 41st for approach proximity and 45th birdie or better percentage at 200+ yards. Sitting 38th in the rankings, he is in a great excellent position for an inaugural appearance at the Tour Championship.
Taylor Pendrith
In an excellent rookie season, Taylor Pendrith has performed admirably well since stepping up to the PGA Tour despite a significant rib injury in March. Pendrith halted a run of 5 consecutive finishes of 13th or better last week, in a performance which reads on paper worse than it perhaps was. The majority of his strokes were lost with the putter but he was at field average for approach.
In that recent run of high-end finishes was a 2nd at the Rocket Mortgage Classic, when losing to a hot-form Tony Finau. That was an improved putting performance, gaining +4.48 strokes putting, and came on bentgrass greens as we see here this week. 26th on tour this year for birdie or better percentage from 200+ yards could see a perfect fit here.
Having gained off the tee at every tournament in 2022, Pendrith is able to maintain his extremely long distance whilst remaining accurate. It is a rare combination that could be extremely valuable this week at triple figure odds on offer.
Trey Mullinax
Having delivered for us so beautifully last week, it is hard to resist returning to Mullinax. I tipped him last week at 250/1, so being cut to 125/1 is not drastic given a 5th place and the field nearly halving here.
In that performance, he gained +6.04 strokes approach to sit 7th in the field alongside 4th for SG: T2G. Losing -1.83 strokes putting in the 4th round was what put paid to his chances, with even an average day on the greens likely to have seen him go even closer to victory.
It is somewhat understandable for a player finding himself in that position for the first time at the pointy end of the season. Mullinax has gained strokes putting in 5 straight tournaments. Notably, he is 3rd on tour for approach putt performance meaning these larger bentgrass greens hold less of a concern for me here.
Another top 20 would not surprise and, sitting 41st in FedEx Cup rankings, would see him qualify for next week's finale. It would cap a remarkable 5 weeks. Following being informed 2 months ago that his father, who was diagnosed was stage 4 cancer, was now cancer-free it would make an emotional realisation of this long hitter's potential.
Sebastian Munoz
Finally, I will end with a somewhat speculative play on Sebastian Munoz at big odds. Munoz has a reasonably strong record in previous BMW Championships, with 29th last year complimenting an 8th place in 2020 where he made the Tour Championship in his second year on tour.
Munoz had a massive spike on approach last week, having lost on approach in his two prior tournaments to pop when gaining +5.00 strokes. This was his best approach week since the AT&T Byron Nelson, where he finished 3rd having been the first-round leader. It was accompanied by a big jump in driving accuracy, where he does usually excel but the 15% gain was substantial. A return to bentgrass greens holds appeal for a sharp return to form here.
Twitter: @deepdivegolf Discord: DeepDiveGolf#7883 David takes the WinDaily team international, joining the team from New Zealand and having grown up in Dubai. It was whilst living in the Middle East where he first developed his love of golf whilst working at local DP World Tour events, getting inside the ropes with the world's best, and being fortunate enough to be coached as a junior by elite instructor Justin Parsons. Despite having experience working in multiple other areas of the sports industry, golf remains his main passion. David relies heavily on data, agronomy, topography, and meteorology in providing his analysis and betting tips as he deep dives into both the PGA and DP World Tour events.