2022 3M Open Golf Betting Tips: Your PGA Tour Deep Dive
Published
2 months ago
on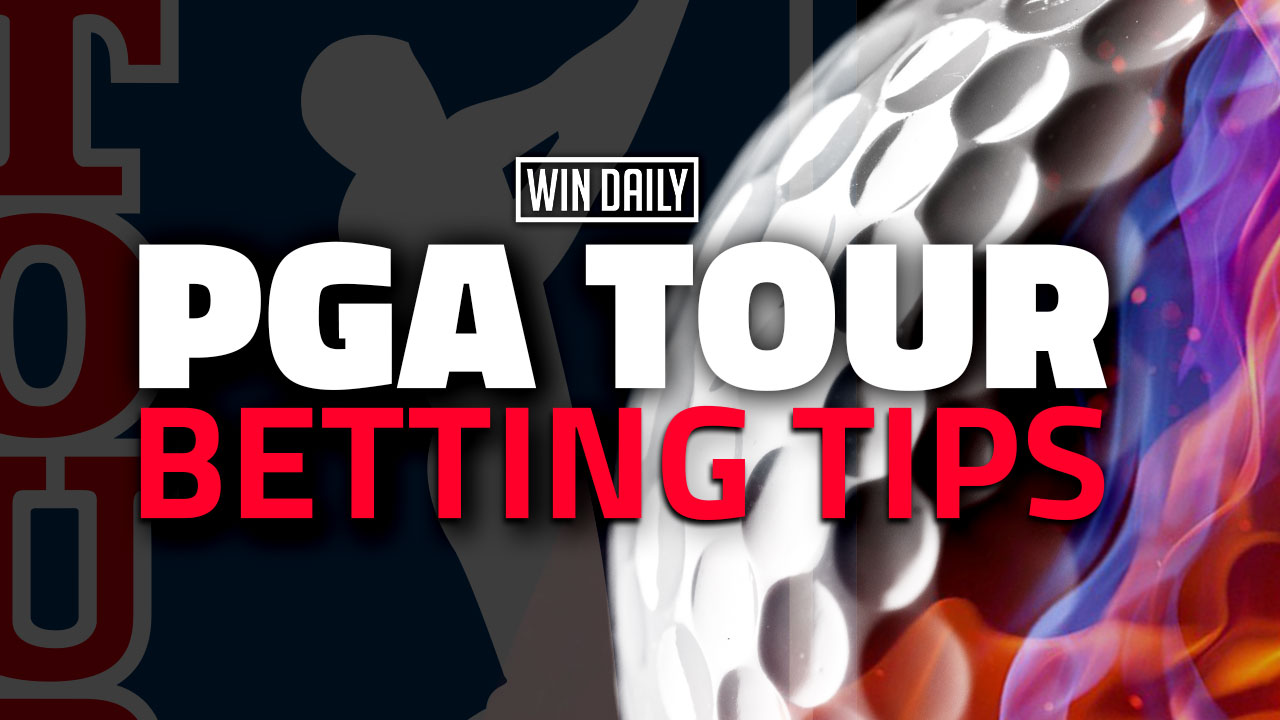 What a whirlwind the last few months of golf have been! With major season drawing to a close mixed in with a fair amount of LIV Golf drama and speculation added in for good measure. The 150th Open Championship delivered as promised with one of the most intriguing final days we have seen this year.
You have to feel for Rory McIlroy. Although he did little wrong on the final day, he also did little right. In one of his strongest major performances of late, he hit every green in regulation on Sunday but two-putted every green. The putts were mere inches away on most occasions, with perhaps the putt on the 3rd hole the only glaring miss. The difference between success and defeat at this level are incredibly small, and it felt we were denied one of the greatest moments in golfing history by the slimmest of margins.
It was another successful major for us, thanks to securing a full place payout on Tommy Fleetwood alongside Top 20s on outsiders Adam Scott and Dean Burmester at juicy odds. And although major season is over, we now have the intrigue of what golfers will secure their card for next year or even a ticket to the FedEx Cup playoffs. Who should you bet for the 3M Open? This is your weekly golf deep dive, course analysis, weather, and 3M Open golf betting tips.
Course Analysis
TPC Twin Cities in Blaine, Minnesota plays host this week as it has done since this tournament was upgraded from a Champions Tour event to the main PGA Tour in 2019. Playing as a 7,431 yard par-71 on the books, it is worth noting that the course is at a slight altitude and should play a little shorter than it appears.
Although two out of three renditions have been won by notable long-hitters, this comes with the caveat that the penalty for missing wide can be severe with water in abundance and 4in Kentucky bluegrass rough has been grown out this week.
Fairways are generous, but stray too far and losing multiple strokes to the field is a very real possibility. The bentgrass greens are also very generous, with average size of 6,500 sq ft. Expect a highly volatile week, where players can make anything from an eagle to double bogey on the same hole.
In terms of comparable courses, PGA National provides the most obvious case. Although scoring tends to be higher than here, the potential penalty off the tee aspect remains at both. It has displayed good correlation to prior leaderboards here, where 2020 winner Michael Thompson has won at both with a smattering of similar place finishes for other players. Likewise, TPC Sawgrass provides a similar profile to here with a focus on driving accuracy.
TPC Deere Run should provide good guidance, being a shorter and low scoring course in neighbouring Illinois. John Deere Classic has also produced similar numbers in terms of driving distance vs driving accuracy when compared to prior renditions at TPC Twin Cities. It also has the same bentgrass greens running at 12 on the stimpmeter, and 4 inch Kentucky bluegrass rough. Finally, Detroit Golf Club as host of the Rocket Mortgage Classic provides a low scoring venue where Bryson DeChambeau and Matthew Wolff have swapped 1st/2nd in 2019 and 2020 at both events.
Weather Analysis
Thursday AM should provide calm conditions with prevailing winds of 6-10mph and gusts of 12-16 mph. The wind should build around midday, with Thursday PM reaching prevailing winds of 13-17mph with gusts up to 28-30mph.
Friday AM should see winds of 4-7mph prevailing with 14-17mph gusts. This may begin to build from as early as 10am, with winds peaking at 10-12mph and gusts of 19-24mph before decreasing as the afternoon goes on. Original predictions of thunderstorms on Friday afternoon are decreasing but a small chance does remain.
Should weather remain as currently forecast, I am currently predicting an advantage of 1-1.5 stroke advantage to Thursday AM/Friday PM tee-times. As regular readers will know, I have a willingness to take on the risk that comes from a weather forecast and all my golf betting tips this week are made accordingly.
Golf Betting Tips
Suggested Staking
Maverick McNealy 2pt E/W $23.00 (William Hill, 8 places 1/5 odds)
C.T. Pan 1pt E/W $60.00 (Bet365, 5 places 1/4 odds)
Matthew NeSmith 1pt E/W $60.00 (Bet365, 8 places 1/5 odds)
Dylan Frittelli 1pt E/W $66.00 (Bet365, 8 places 1/5 odds)
Troy Merritt 1pt E/W $70.00 (William Hill, 8 places 1/5 odds)
Matthias Schwab 1pt E/W $81.00 (Bet 365 8 places 1/5 odds)
Player Profiles
Maverick McNealy
It is always worthy to proceed with caution to the top of the odds board at events with higher volatility and a weaker field than usual. However, I simply bypass the claims McNealy holds here.
McNealy arrives here off the back of an 8th at the neighbouring John Deere Classic, 16th in one of the strongest fields all season at the Scottish Open, and 9th last week at the Barracuda Championship. Although that 9th should have perhaps been better with an average Sunday performance, this is fairly elite incoming form for this field.
Alongside the most recent 8th at the John Deere, he also holds an 18th there in 2021 and 44th when still an amateur in 2017. 11th at the 2020 Honda Classic, 8th and 21st at the Rocket Mortgage, and 16th at the 2021 edition of this tournament all suggest this is a track that will suit.
McNealy rates out 12th in birdie or better percentage in what has the potential to be a low scoring affair, combined with recent metrics of 3/3 gaining multiple strokes putting, 5/5 gaining around the green, 3/3 gaining OTT in both driving distance and accuracy, and his approach play being at field average or better in 4/5.
It all builds a compelling case where anything outside a finish towards the top end of the leaderboard would shock.
C.T. Pan
In a field lacking a little depth, C.T. Pan rates as just too high a value on this occasion to skip. C.T. Pan arrives here having gained on approach at 11/12 usually by multiple strokes, 6/8 gaining off the tee with majority from accuracy, and having gained with the putter in 5/6. Now at 11 made cuts from his last 13 appearances, the ball-striking is particularly consistent and with the putter now also looking like it is trending another promising sign.
The Olympic bronze medal winner Pan finished 16th in the Honda Classic at PGA National earlier this year, having also finished 3rd there in 2021 and 17th in 2018. Winner at the RBC Heritage, 2nd at Sedgefield Country Club, and bouncing back from a missed cut to finish 24th last time out at the John Deere Classic suggest that should he bring his best he can outperform the odds on offer.
Matthew NeSmith
Since popping up to contend when 3rd at the Valspar Championship, NeSmith has quietly been putting together a rather excellent season. Majority of this has come thanks to his excellent approach play and OTT, where he sits 9th and 12th respectively in this field over the last 3 months. 8th for SG: T2G and 14th for SG: Total, NeSmith is flying under the radar here.
The missed cut at the Scottish Open can be forgiven being a first attempt at links golf in a very strong field. NeSmith sits 52nd on tour this season for apex height, which does not necessarily bode well in a setup demanding a lower ball flight. On the softer and large greens offered up here, is ability to gain multiple strokes on approach should provide plenty of opportunities.
Three for three in made cuts at the tougher PGA National setup, he also has made the cut at both John Deere and Rocket Mortgage. Although results have been somewhat middling, they all came in earlier seasons coming off missed cuts and when in lesser form than we find him here. Yet to win on the PGA Tour, his Korn Ferry Tour victory also came at altitude in Boise, Idaho. I am happy to take NeSmith here at odds, whilst this 28-year-old is still on the rise.
Dylan Frittelli
The 2019 John Deere Classic winner is sitting at 103rd on the FedEx Cup rankings, so Frittelli should be safe if not feeling 100% comfortable. The links between TPC Deere Run has already been discussed, so another decent finish when 30th there recently holds appeal as does made cuts with a 47th at the Scottish Open alongside 28th last time out at The Open.
That should build some confidence for a golfer who is 13/14 in made cuts recently. 8th at the Valero Texas Open came in windy conditions on a course with wide fairways but also danger if straying too far into waste areas. His driving accuracy has been improving of late alongside gaining strokes on approach, suggesting an upward trajectory for his ball-striking.
Alongside the win at the John Deere Classic an 11th and 16th at PGA National, three made cuts at TPC Sawgrass, and an 18th here in 2020 all suggest a track where an above average performance would not surprise.
Troy Merritt
Merritt managed an impressive 30th last time out at the Scottish Open, with his approach particularly eye-catching gaining 7.6 strokes with the irons to be 4th in the field in that metric. Considering he is sitting 4th in this field for SG: Putting over the last 3 months, it could prove a dangerous combination for a prolific birdie maker.
Troy Merritt was first-round leader here last year when opening with a 64 and still holds close ties to the area having grown up in Minnesota. He has previously spoken of his knowledge of the course having played several times as an amateur, and his altitude links having attended college in Boise also holds appeal.
4th and 12th earlier this year at the Valero Texas Open and RBC Heritage are not the worst comparisons to here, with Troy holding a 7th in 2019 and 39th in 2021. A 2nd and 8th in the last two editions of the Rocket Mortgage Classic also points to a golfer who often performs best towards this end of the season.
Matthias Schwab
I really like the chances of Schwab this week. Sitting 112th in FedEx Cup standings in his first full season on the PGA Tour, this former DP World Tour player has every incentive to play well this week. On the DP World Tour, his consistent top 10 finishes in some of that tour's best events saw him move over to the USA where he has made the transition with some mild success.
When we delve deeper into his better performances this year, they have all come on similar tracks to here. 32nd in 2020 came when making an appearance whilst still playing on the lower DP World Tour. This year, finishes of 7th at the Honda Classic and 16th at the John Deere Classic have been some of his best results of the year. Again, an 8th at Valero Texas Open is far from the worst comparison in a field stronger than on offer this week.
Schwab now arrives gaining on approach in 3/3 tournaments, gaining on driving accuracy in 3/4 tournaments, and gaining in driving distance in 4/4. When combined with his excellent short-game and his ability to spike with the putter, there is plenty of upside on offer at good odds.
Twitter: @deepdivegolf Discord: DeepDiveGolf#7883 David takes the WinDaily team international, joining the team from New Zealand and having grown up in Dubai. It was whilst living in the Middle East where he first developed his love of golf whilst working at local DP World Tour events, getting inside the ropes with the world's best, and being fortunate enough to be coached as a junior by elite instructor Justin Parsons. Despite having experience working in multiple other areas of the sports industry, golf remains his main passion. David relies heavily on data, agronomy, topography, and meteorology in providing his analysis and betting tips as he deep dives into both the PGA and DP World Tour events.