12/4 DFS and Betting Winners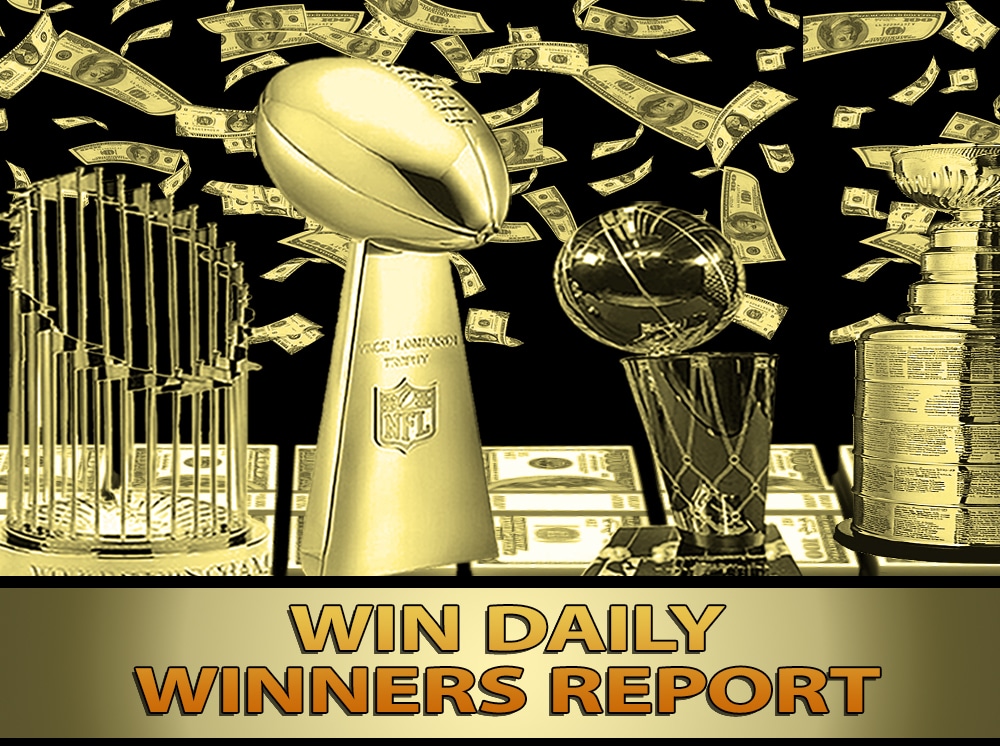 A look back at some of the best performances from the Tuesday slate plus their outlooks for the remainder of the season. All that and more on the 12/4 DFS and Betting review and look ahead.
Sign up NOW for WIN DAILY Gold right here! DFS Pro Cheat Sheets, projections, wagering info, 24/7 expert chats with our DFS Pros and more!
12/4 Win Daily DFS: Win Daily Founder Jason Mezrahi
Jason Mezrahi had a great day as he placed seventh in the $300K Tuesday NBA Emperor tournament and won a cool $6,000 for his efforts. A huge reason why he fell to where he ended was due to the San Antonio Spurs and Houston Rockets games. If you become a Premium member, you get a myriad of rewards including the ability to chat with all our DFS experts whenever you want. Want to Win Daily? Join now and rake in the cash.
Gus Medina Takes Down GPP
Our own Gus Medina took down a GPP last night. Gus works hard on the projections and is ALWAYS in our Discord Channels giving out advice.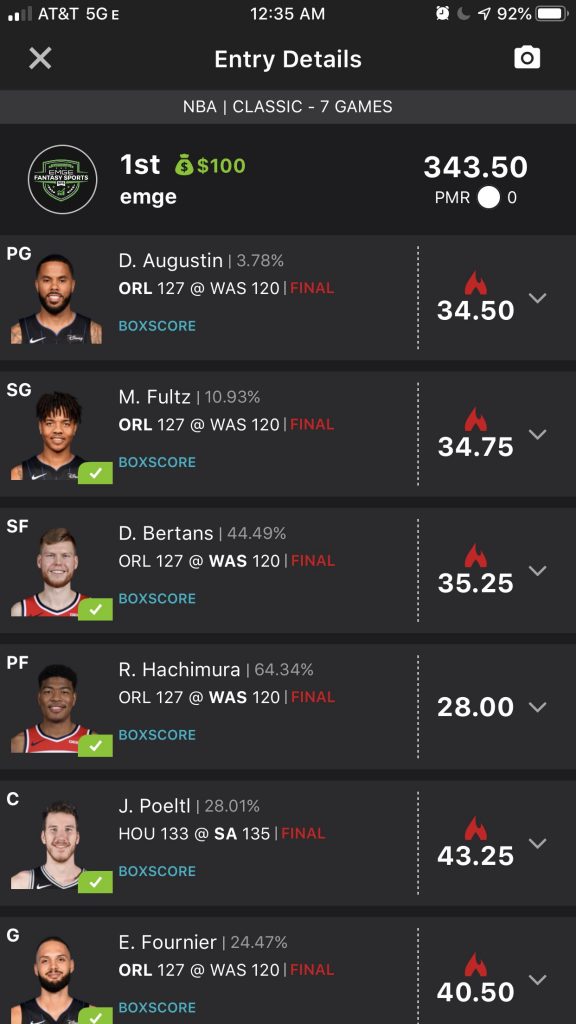 12/4 DFS Winner: Paul Millsap

Here is a snippet from the NBA DFS Game Previews article from Brandon C. Williams. Going up against the Los Angeles Lakers, Millsap finished with 21 points, eight rebounds, two assists, a steal, and a block. Anthony Davis was questionable going into the game but Millsap still had a good all-around game.
Outlook for the rest of the season: This was great to see after a horrid game on Saturday. Millsap does a little of everything that does not get added to DFS. He isn't a big-time DFS option but has the potential to have a nice game as the third option on this Denver team.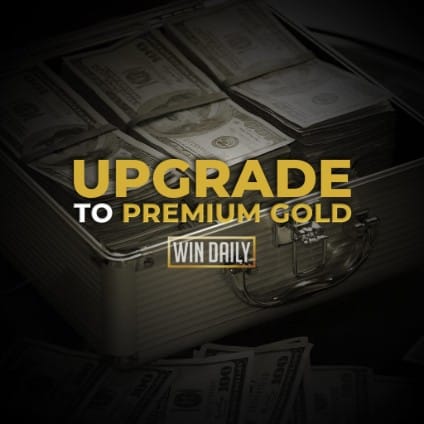 12/4 DFS Winner: Evan Fournier

Here is a little preview of what to expect from NBA DFS Plays and Fades written by David Hess. Evan Fournier had a great shooting night as he went 11-of-18 including 6-for-8 from three. He finished with 31 points, two rebounds and three assists in 35 minutes against the Washington Wizards.
Outlook for the rest of the season: Evan Fournier boosted his average to 20 points a night after back-to-back 30 point performances. He could get hot in a hurry from the field and get the ball rolling for Orlando. Expect a solid shooting performance with a handful of rebounds and assists. He will have a smaller price than someone who has similar shooting numbers.
12/4 DFS Winner: Vancouver Canucks Starting Line

This is a little excerpt from The Daily Hot Shot written by Rich Masana. The Vancouver Canucks had their top line perform as they welcomed the Ottawa Senators. Elias Pettersson scored a goal, while Brock Boeser and J.T. Miller each finished with an assist on the night.
Outlook for the rest of the season: The combination of this line is going to average around three points a night. Pettersson is close to the Top 10 in points in the NHL so expect the biggest production from him. Expect a solid performance from this line against weaker goalies and get into the green.