11/6 DFS and Betting Winners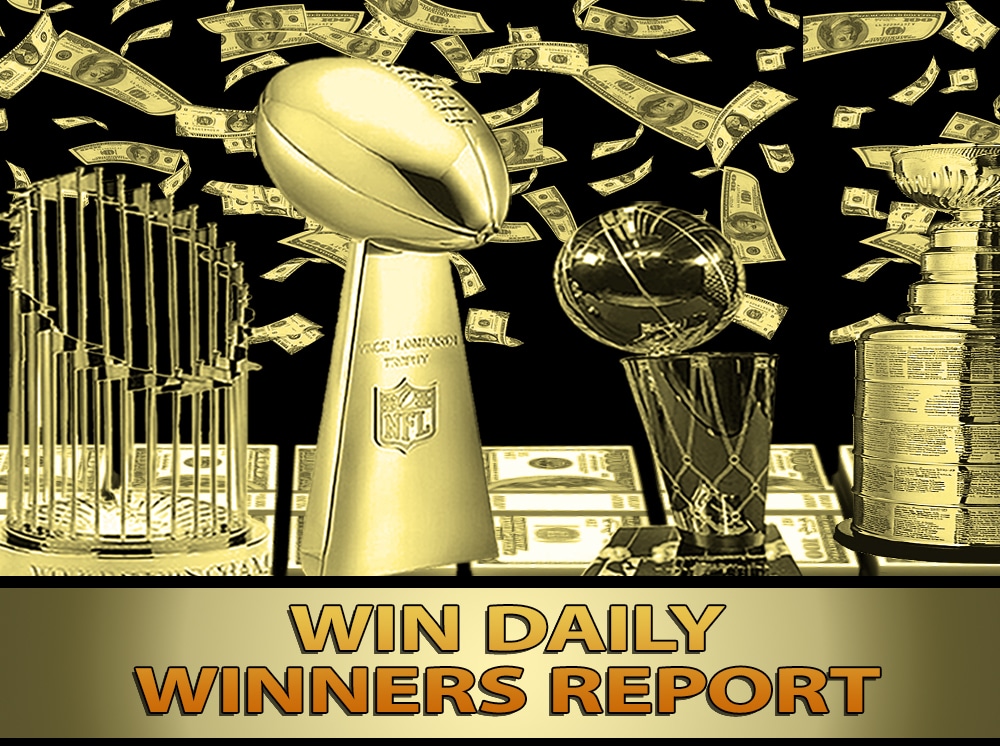 A flash back at some of the best performances from the Tuesday slate plus their outlooks for the remainder of the season. All that and more on the 11/6 DFS and Betting review and look ahead.
Sign up NOW for WIN DAILY Gold right here! DFS Pro Cheat Sheets, projections, wagering info, 24/7 expert chats with our DFS Pros and more!
11/6 Win Daily DFS Winner: Win Daily's David Jones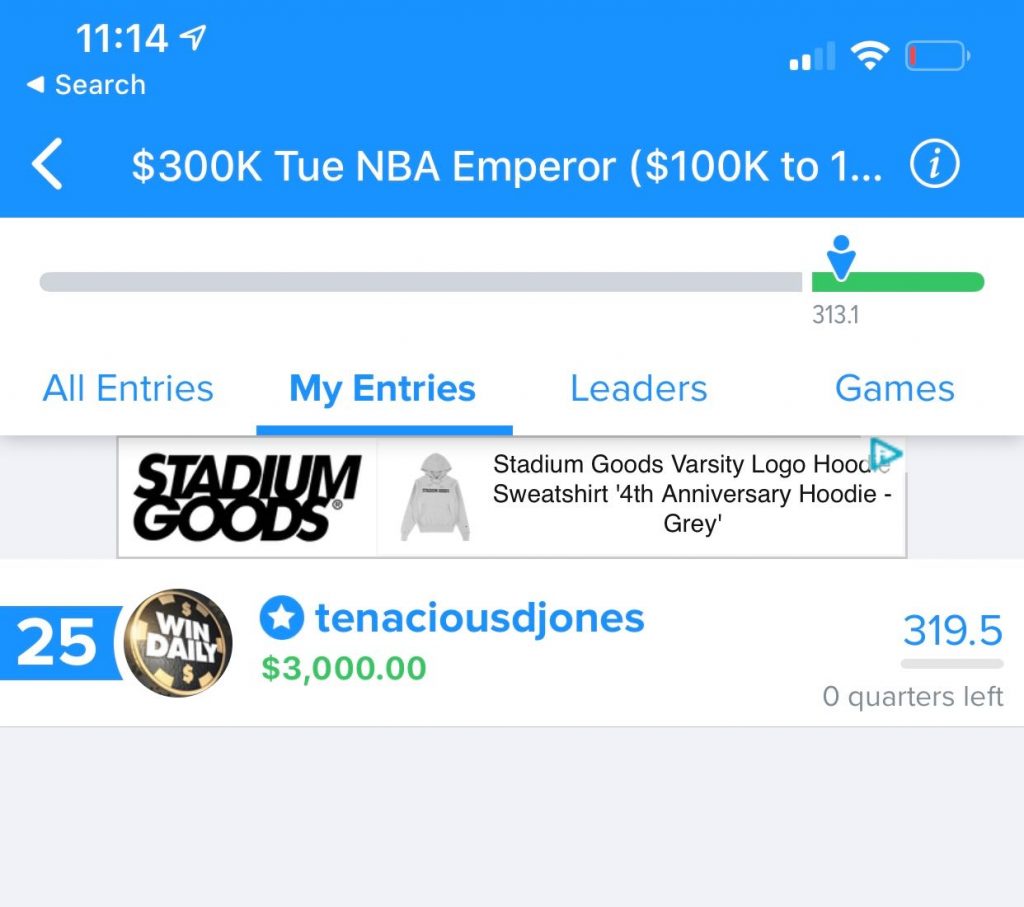 Another $3,000 added for our very own David Jones. Since mid-August, he has won over $230,000 and doesn't look like he will be slowing down soon. In addition to his Premium Gold articles, which are highlighted below, he is a regular in our Slack channel. In order to join it, become a Premium member and get the advantage of winning more money.
11/6 DFS Winner: Toronto Maple Leafs First Line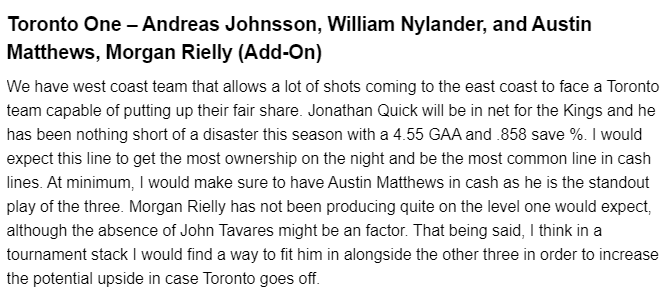 Above is a snippet from yesterday's The Daily Hot Shot written by Richard Masana. The Toronto Maple Leafs first line had a solid day and were the reason they beat the Kings. Both William Nylander and Austin Matthews had a goal and an assist while Johnsson added an assist of his own.
Outlook for the rest of the season: Toronto's first line is one of the best in the NHL. Austin Matthews is in the Top 10 in points this season. Sitting at third place in the Atlantic, the Maple Leafs should start to surge. This line is good enough to expect five points a night out of them no matter who is in the opposing goal.
11/6 Win Daily DFS Winner: T.J. Warren

The NBA DFS Position Breakdown article written by David Jones highlighted T.J. Warren as the best SF on the slate. If you followed David's advice, you probably won some money as Warren had a great game. Against the Charlotte Hornets, he had 33 points, four rebounds, three assists, two steals and a block. He was also deadly from the field, going 15-of-18 shooting for the game including hitting both his three-point attempts.
Outlook for the rest of the season: The Indiana Pacers have been bit by the injury bug early this season. However, one positive is the emergence of Warren as a shooter. He scored at least 20 points in three of his last four games and is gaining confidence. Once the Pacers get healthy, expect 12-15 shots a night for Warren.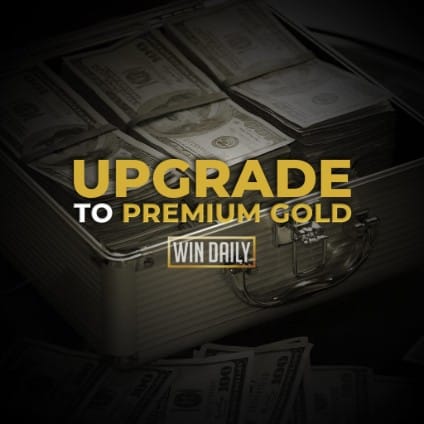 11/6 DFS Winner: Gordon Hayward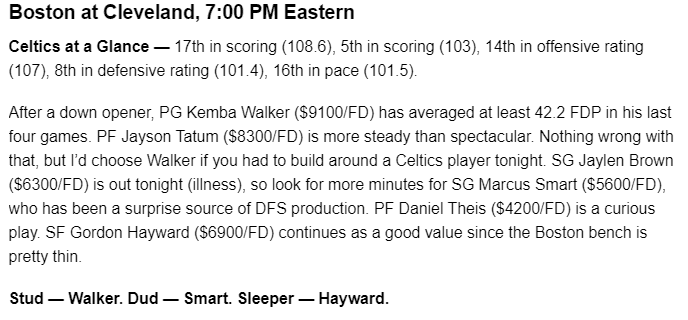 Here is a snippet of the NBA DFS Game Previews by Brandon C. Williams. He highlighted Hayward as a sleeper option and if you picked Hayward in your lineup, then you benefited from his dominant performance. Going against Cleveland, Hayward scored 39 on 17-of-20 shooting while adding seven rebounds and eight assists.
Outlook for the rest of the season: Hayward is going to have the opportunity to put up similar numbers this year. It looks like Brad Stevens is going to give him around 35 minutes a night and Hayward has the ability to shoot like this. His passing game doesn not produce such assist totals, but expect games around 19 points and 10 combined rebounds and assists.