11/5 DFS and Betting Winners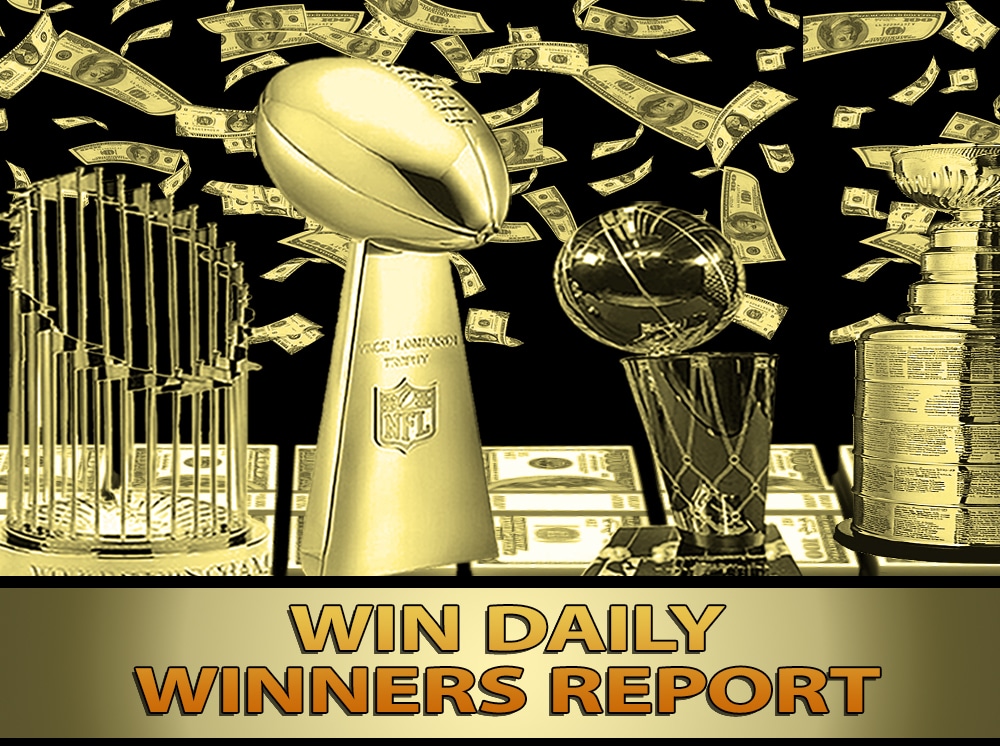 A flash back at some of the best performances from the Monday slate plus their outlooks for the remainder of the season. All that and more on the 11/5 DFS and Betting review and look ahead.
Sign up NOW for WIN DAILY Gold right here! DFS Pro Cheat Sheets, projections, wagering info, 24/7 expert chats with our DFS Pros and more!
11/5 Win Daily DFS Winner: Javy Prellezo
It is proven that Javy does not win every single tournament he enters as he placed sixth here, but he is always building significant bankroll. His lineup won him $3,000. Javy is one of our multi-sport DFS experts and is regularly winning tournaments in all four major sports. He is regularly in our Slack chats, available for all Premium members. In addition, he is writing the DFS Diamonds articles as well for multiple sports including NBA. Want to win significant amounts of money live Javy? Sign up and quit losing money on DFS.
11/5 DFS Winner: Eric Paschall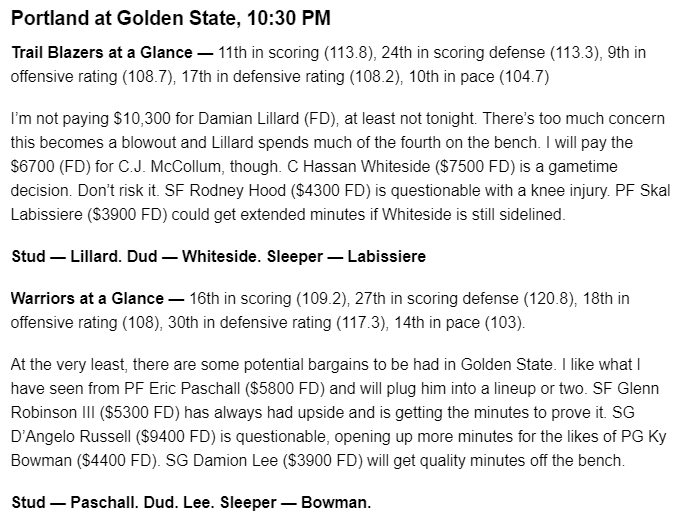 Here is a snippet from the NBA DFS Game Preview article written by Brandon C. Williams. He highlights Eric Paschall as a player who was in his lineups and it paid off big time. Against Portland, he had a huge night with 34 points, 13 rebounds and a block. He went 11-of-19 from the field and shot 4-for-6 from behind the arc.
Outlook for the rest of the season: Paschall is playing well with significant minutes with this depleted Warriors roster. The 13 rebounds were more than his previous four games combined. He is definitely worth a look while Draymond Green is sidelined with his finger injury. Once Green returns, fade Paschall but expect a solid DFS play while Paschall is in the starting lineup.
11/5 Win Daily DFS Winner: Capper Steve

Here is a little snippet from the Sports Betting Picks article from Capper Steve. If you followed all of Capper Steve's action, you would have added 6.85 units to your bankroll. These articles are released every single day and are proven to make you money in both the long and short run. His article is available to Premium members, so make sure to join if you are in the business of making money.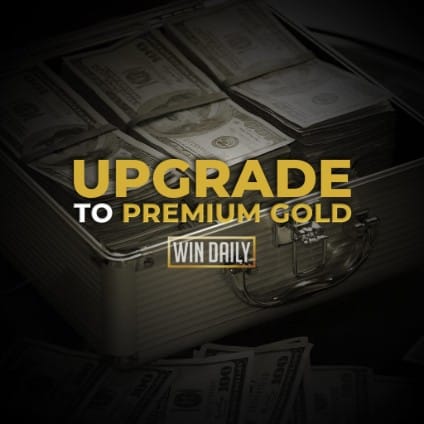 11/5 DFS Winner: Ezekiel Elliott

Above is a snippet of the Monday Night Football DFS Preview article writtten by Andrew Erickson. Elliott had a solid game against the division-rival New York Giants as he ran 23 times for 139 yards. However, Dak Prescott did not target him throughout the entire game.
Outlook for the rest of the season: This was just the second game in his career that Elliott was not targeted. Also, this was the second game this year without Zeke getting in the endzone. He is averaging 4.7 yards a carry this season and is worth being in your DFS lineup if you use value picks for other spots.