11/4 DFS and Betting Winners: The King Knows His Stuff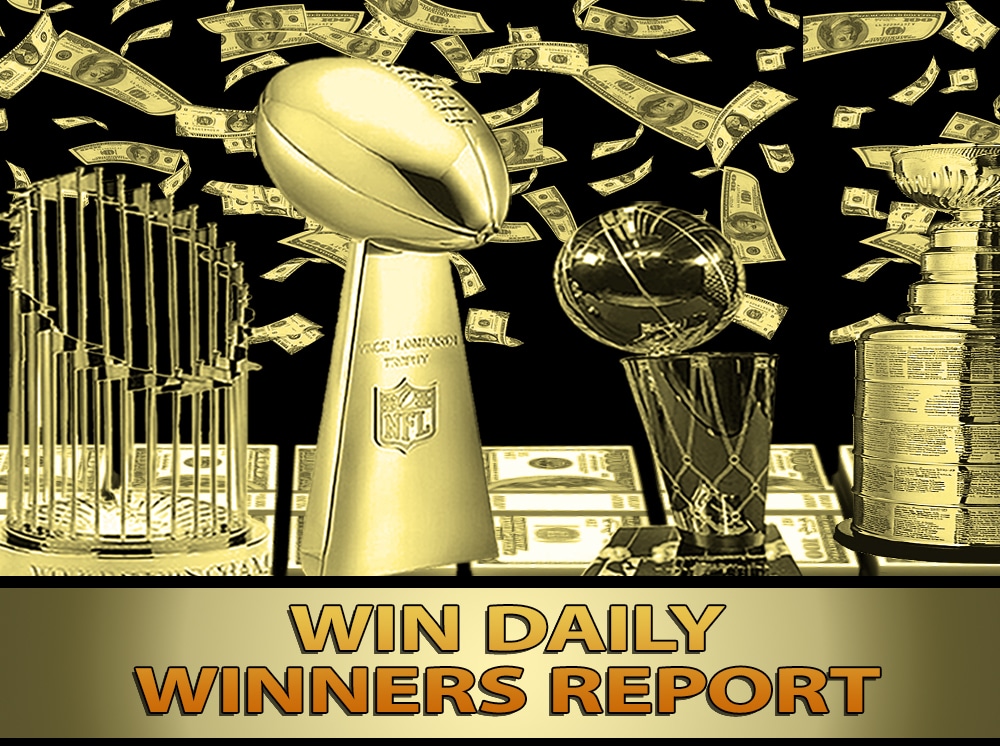 A flash back at some of the best performances from the Sunday slate plus their outlooks for the remainder of the season. All that and more on the 11/4 DFS and Betting review and look ahead.
Sign up NOW for WIN DAILY Gold right here! DFS Pro Cheat Sheets, projections, wagering info, 24/7 expert chats with our DFS Pros and more!
11/4 Win Daily DFS Winner: Scott Engel
Scott was on fire in his Week 9 NFL DFS Plays article as he picked a few guys with monster games. He had Josh Jacobs, Jameis Winston and Tyler Lockett there. He also hit on Noah Fant and Jacob Hollister in his value and punt plays article. Make sure to check out his article prior to each week in the NFL season before locking in your NFL DFS lineups. You can communicate with him on our Slack chat, available to all Premium members.
11/4 Win Daily DFS Winner: Josh Jacobs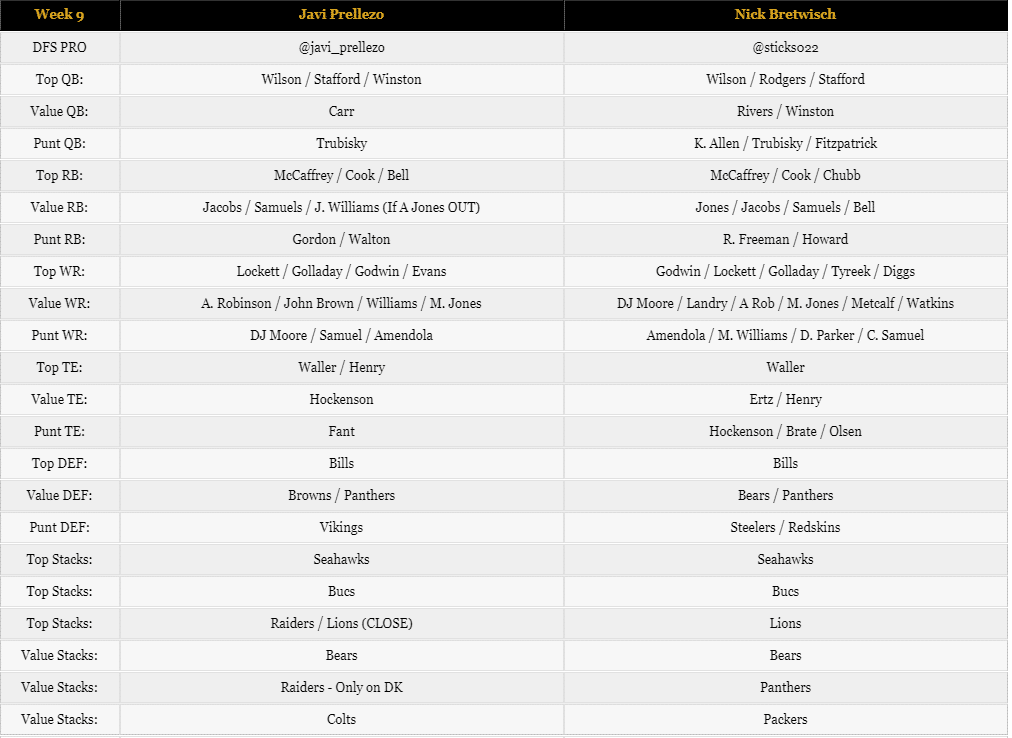 Both of our NFL DFS experts had Josh Jacobs on the NFL Cheatsheet as a value running back. If you followed their advice, you would have had a solid running back option as he faced Detroit and dominated on the ground. He went for 120 yards and a pair of touchdowns on 28 carries. That is a career-high in touches and a few yards off his best yardage in a game.
Outlook for the rest of the season: Jacobs is having a great rookie campaign as he is averaging 4.9 yards a carry. That puts him in elite company of runners this season, ahead of names like Leonard Fournette and Ezekiel Elliott. With Jacobs getting accustomed to the Raiders offense, expect his yards to increase and remain in the upper 20s in touches.
11/4 DFS Winner: Luca Doncic
Luca Doncic had a great game against the Cleveland Cavaliers last night, as he recorded back-to-back triple-doubles. He finished with 29 points on 53 percent shooting and added 14 rebounds and 15 assists. The only thing he struggled with was ball control, as he had five turnovers.
Outlook for the rest of the season: Doncic has been great in the early part of the NBA season. He is tied for ninth in points (26.7) and third in assists (9.5). In addition, he is averaging 10.3 rebounds a night. Doncic has improved his shooting, especially from beyond the arc, so don't be surprised if he keeps this pace up. Expect him to be a darkhorse MVP candidate this season.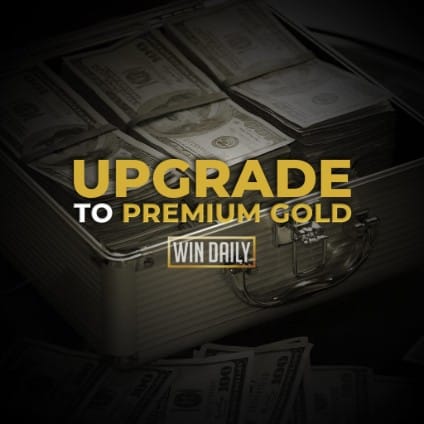 11/4 DFS Winner: Jakub Vrana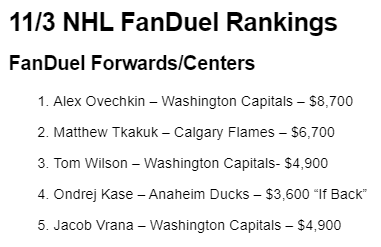 With the World Series Nationals in the crowd, Jakub Vrana had a huge game for the Capitals. He finished with a hat trick on the night, including two goals in the first period. Vrana is one of the hottest players in the NHL right now.
Outlook for the rest of the season: Jakub Vrana now has five goals in his previous two games played. He now is tied for eighth in the NHL for goals this season. Expect Vrana to have a career-year for the Capitals and be a DFS option every game he is in this season.