11/29 DFS and Betting Winners: Puerto Rico Here Win Daily Comes!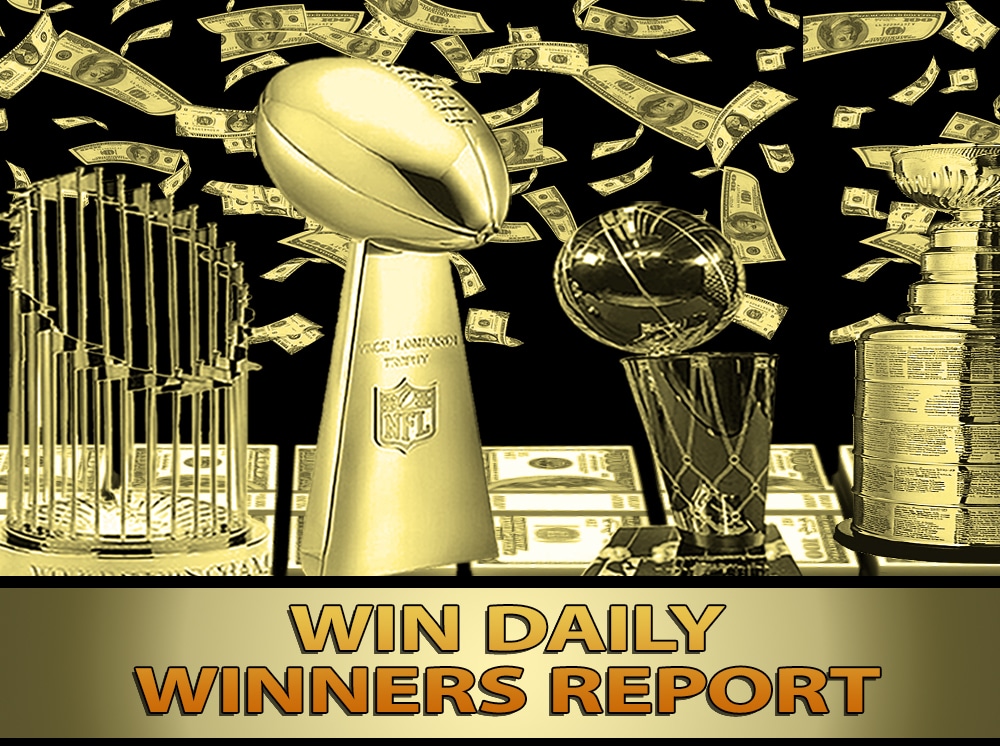 A look back at some of the best performances from the Thursday slate plus their outlooks for the remainder of the season. All that and more on the 11/29 DFS and Betting review and look ahead.
Sign up NOW for WIN DAILY Gold right here! DFS Pro Cheat Sheets, projections, wagering info, 24/7 expert chats with our DFS Pros and more!
11/29 Win Daily DFS: Win Daily's David Jones
Just because it was a holiday doesn't mean our team was taking off from DFS. David Jones ended up winning the $2.5 million World Fantasy Football Championship Qualifier last night. This won David a trip to Puerto Rico to compete against other winners of the qualifier and get a lot of extra perks included. He isn't the only Win Daily member going as Javy Prellezo has already qualified too! Make sure to root on both of them as they compete for incredible prizes. You can be seeing what they are doing with their lineup constructions and make incredible leaps as a Premium member to Win Daily in the Discord channel. What are you waiting for?
11/29 Win Daily DFS Winner: Calvin Ridley

Speaking of David Jones, here is a snippet from the Week 13 Thanksgiving Showdown Preview he wrote. This was written before the news the Julio Jones would miss the game due to injury so Ridley jumped up to the best flex option and if you followed it, you probably had a solid DFS night. Ridley finished with eight catches for 91 yards last night in a losing effort to the Saints.
Outlook for the rest of the season: This is a lost season for the Falcons right now as they sit 3-9. However, Ridley has been a bright spot as of late. In the last three weeks, Ridley has 22 catches for 319 yards. With the Mohamed Sanu trade and injuries to Austin Hooper and Julio Jones, Ridley is getting a lot of exposure in this Falcons offense. Expect another big performance next week as they face the Panthers.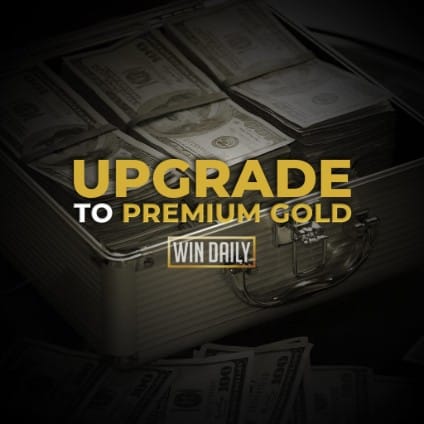 11/29 DFS Winner: Cole Beasley

Here is a snippet from the Thanksgiving DFS Week 13 Preview article from Andrew Erickson. Cole Beasley had his revenge game as he traveled to Dallas to face the Cowboys. Maybe the experience from playing on Thanksgiving gave him a bit of an edge as he had a huge game. Beasley finished with six catches on seven targets with 110 yards and a touchdown.
Outlook for the rest of the season: The 110 receiving yards were a season-high for Beasley and just two yards shy of a career-high. Beasley is a top receiver in Buffalo with John Brown and wasn't that huge of addition when it happened. However, Beasley is a key reason why Josh Allen is able to look so comfortable this season passing and why the Bills have clinched a winning record. Expect solid performances from here on out.
11/29 DFS Winner: Brendan Gallagher

Here is a preview of what to expect from The Daily Hot Shot articles from Richard Masana. With just a single game on the slate for Thanksgiving in the United States, Brendan Gallagher of the Montreal Canadiens had a good game. He finished the game against the New Jersey Devils with a goal on seven shots.
Outlook for the rest of the season: Gallagher isn't a player that is going to be the difference-maker in NHL DFS for you. He is on a roll with three points in his last four games. Expect around 50 points at the end of the season for him.