11/28 DFS and Betting Winners: Happy Thanksgiving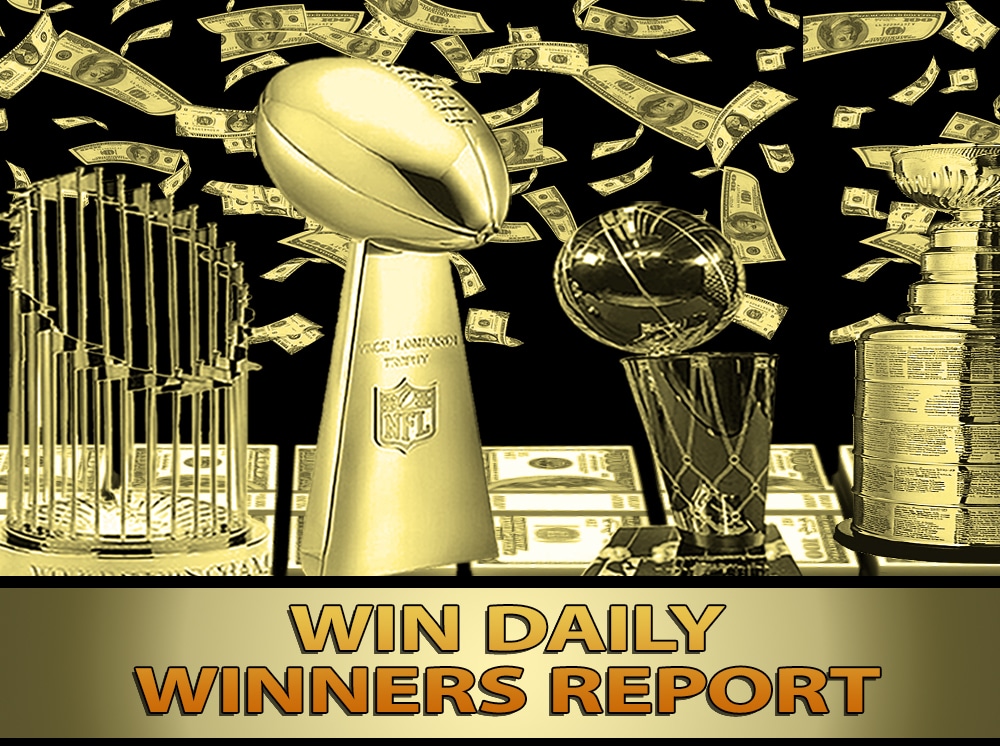 A look back at some of the best performances from the Wednesday slate plus their outlooks for the remainder of the season. All that and more on the 11/28 DFS and Betting review and look ahead.
Sign up NOW for WIN DAILY Gold right here! DFS Pro Cheat Sheets, projections, wagering info, 24/7 expert chats with our DFS Pros and more!
11/28 Win Daily DFS: Win Daily's Premium Gold Member IsaiahsDFS
Here is one of our very own Win Daily Gold members making some cash. Isaiah had a solid night with NBA DFS as he won $185. He also shared his lineup that he used which did great overall. We love to highlight everyone in the Win Daily family that is making plays in the DFS world so if you have a solid outing make sure to tweet at us @WinDailyDFS so we can highlight you on here!
11/28 Win Daily DFS Winner: Capper Steve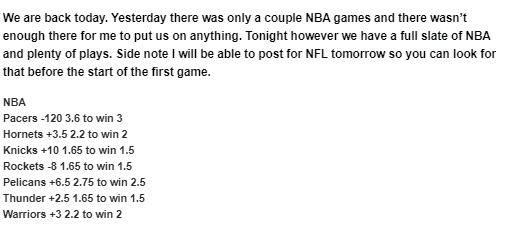 Here is a snippet from the Sports Betting Picks article from last night. Overall, he went 5-2 with his action and if you followed all of Steve's action, you would have an additional 7.15 units. If you are not checking out Capper Steve's articles whenever they are posted, you are losing out on additional money. Make sure to be a Premium member to get his article as soon as it is posted and win some extra cash.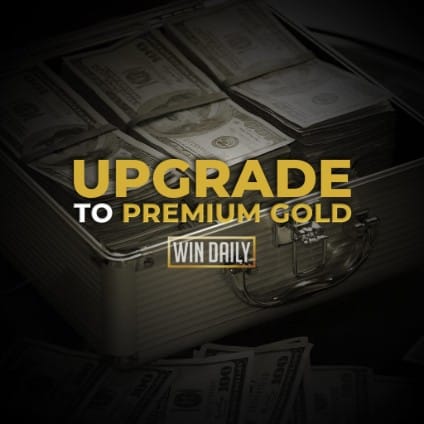 11/28 DFS Winner: Jabari Parker

As Brandon C. Williams put in his NBA DFS Game Previews article last night, Jabari Parker was the standout performance. Parker finished with 33 points, 14 rebounds, five assists, two steals and a block against the Milwaukee Bucks.
Outlook for the rest of the season: Parker is currently at 16.9 points a night and if he can average around 20 than the Hawks should be happy. His shooting has been improving recently and expect that to continue. Parker is definitely making an argument to continue getting starting minutes once John Collins returns from suspension.
11/28 DFS Winner: Toronto Maple Leafs Starting Line

Here is a preview of what to expect from The Daily Hot Shot articles from Richard Masana. The Toronto Maple Leafs had a good game against the Detroit Red Wings as Andreas Johnsson had two goals and an assist while William Nylander finished with a goal and an assist himself.
Outlook for the rest of the season: This trio does not have as many points as other lines that have appeared on this list. However, Auston Matthews is on the brink of the Top 10 in points. Nylander and Johnsson haven't produced as much on the side of points. With John Tavares scoring well this season, don't expect this trio to put up huge numbers.