10/6 DFS MLB Picks: Two-Game N.L. Slate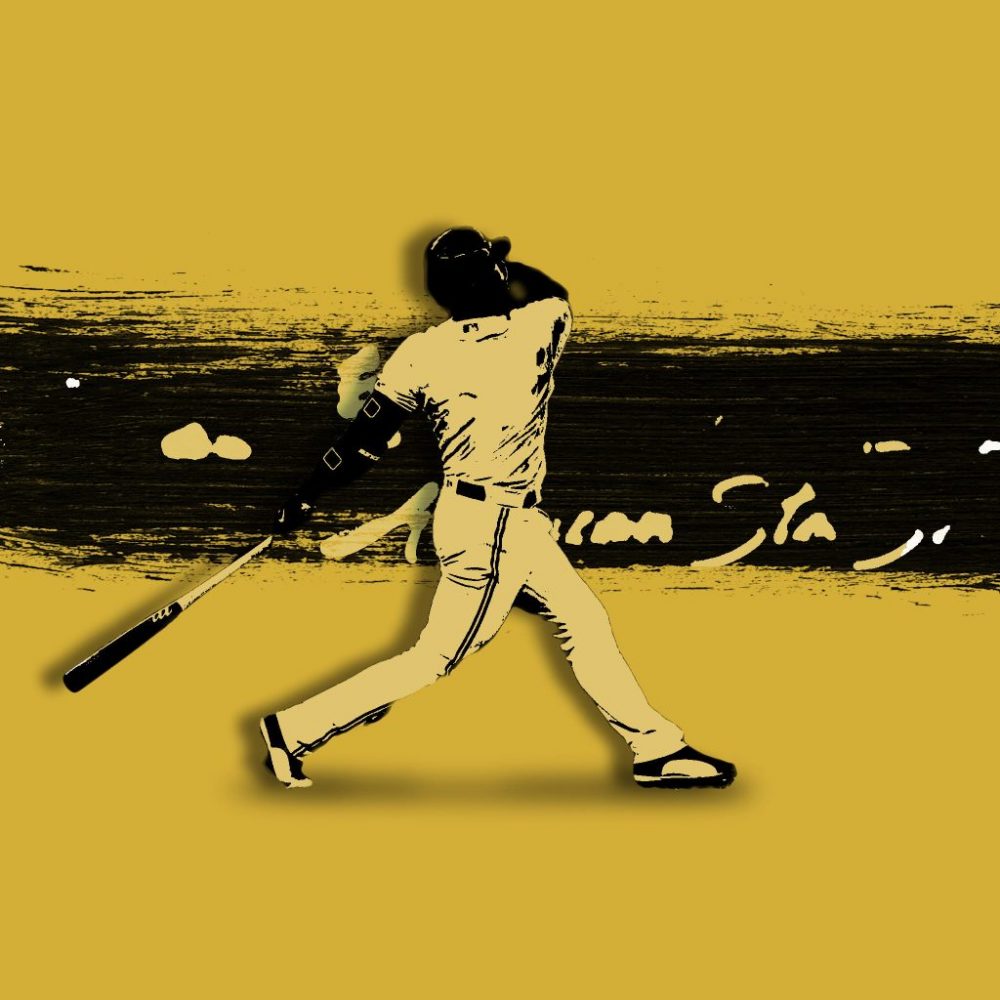 The 10/6 DFS MLB Picks is all about the National League Divisional Series. Get your Fantasy football lineups in and let's focus on making the long green, diamond style.
Sign up NOW for WIN DAILY Premium Gold right here! Projections, wagering info, 24/7 expert chats and more!
Wanna catch my DFS musings on Twitter? Follow me here!
10/6 DFS Showdown
Using the FanDuel template, it's 2x the points for MVP, 1.5x the points for All-Star and regular production for the three Utility spots. October is filled with unsung efforts, something to keep in mind when filling out the Utility roles. Look for players who've had success this season against a particular team, along with taking a gander of recent production. I'm a strong believer in OPS, more so if a strong OPS is bolstered with stolen bases.
Atlanta at St. Louis Showdown Picks
MVP (2x): Freddie Freeman, 1B, ATL, $9500: Slow start in the first two games, but he's a .381/.458/.714 hitter versus the Cards this season with a pair of homers and six runs scored.
All-Star (1.5x): Marcell Ozuna, OF, STL, $8000: Went 4-for-8 in first two games of NLDS. Does have a pair of regular season homers off Atlanta pitching.
Utility: Brian McCann, C, ATL: Has produced 12.2 FanDuel points in the first two games. No homers but did have a .357/.412/.357 slash line against the Cards in the regular season.
Utility: Tommy Edman, 3B, STL, $7000: Scoreless in Game 2 yet had produced 43.9 FD points in his previous three games. Has a .929 OPS when batting second in the order.
Utility: Yadier Molina, C, STL, $5500: The pop may be waning, but Molina was an effective .284 when batting sixth with seven of his 10 homers coming from that spot in the order.
LA Dodgers at Washington Showdown Picks
MVP (2x): Trea Turner, SS, WAS, $9000: Three of his first four postseason hits have been for extra bases. Has a .511 slugging percentage at home and is 15-for-16 (93.7%) in stolen bases at Nationals Park.
All-Star (1.5x): Max Muncy, 2B, LAD, $8000: Owns a career homer off Nats starter Anibal Sanchez. Is more effective on the road, sporting a .939 OPS with 22 homers and 56 RBI outside of Dodger Stadium.
Utility: Howie Kendrick, 1B, WAS, $5500: Like Turner, Kendrick will be more valuable when at home. Went .374/.430/.638 (1.068 OPS) with 10 homers at Nationals Park.
Utility: Corey Seager, SS, LAD, $6000: Homered at Nationals Park this season. The pop was there in September (.938 OPS, seven homers). Is overdue for a breakout, so roll the dice and run with him.
Utility: Will Smith, C, LAD, $6500: Mashed righties to a 1.019 OPS with 12 of his 15 homers coming off them. Had four hits in six at-bats with a homer and two doubles at Nationals Park.
10/6 DFS Pitching Picks
1) Mike Soroka, ATL at STL (DK $7,500, FD $8,700)
The best of a pretty uninspiring quartet of pitchers, Sorka should be good for about 27-30 points at FanDuel and 14-17 points at DraftKings. His ability to keep the ball in the yard (0.72 HR/9) is bolstered by his low 2.11 BB/9 rate. Sorka is stingy when it comes to allowing fly balls (25.3%).
2) Hyun-Jin Ryu, LAD at WAS (DK $8,900, FD $10,300)
Road ERA of 2.72 is solid, but it's not the 1.93 ERA Ryu posted this season at Dodger Stadium. Goes from averaging better than a strikeout per inning at home to just 69 Ks over 89.1 innings on the road. However, Ryu allowed just one run in 14.2 frames of work versus the Nationals this season.
3) Adam Wainright, STL vs. ATL (DK $8,500, FD $5,700)
It's easy to forget Wainright still averaged 8.06 K/9 and held batters to a 28.7% fly ball rate. The 41.9% hard contact rate is a bit concerning, but I'll put faith in Wainright's 3.38 ERA and 1.103 WHIP over 12 previous NLDS outings.
4) Anibal Sanchez, WAS vs. LAD (DK $5,500, FD $7,400)
Sneaky enough to run with. Sanchez has three starts of at least 40 points at FanDuel dating back to August 23, with two of his last three starts producing 40 and 46 FD points, respectively. The Dodgers will be hard-pressed to get solid contact off Sanchez, who limited batters to a 31.6 hard contact rate off him this season.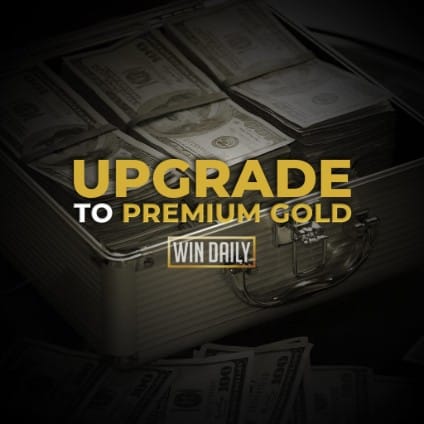 10/6 DFS Hitters
10/6 DFS C: Will Smith, LAD (DK $4,100, FD $3,400)
Off to a slow start in the NLDS, Smith is the best bet to score the most points at the position. I'd pay a little extra to assure his spot in the lineup. Again, keep in mind he did hit well the previous time he played at Nationals Park.
10/6 DFS 1B: Ryan Zimmerman, WAS (DK $3,600, FD $2,600)
Owns a .966 OPS versus left-handers. He's going to offer enough value to allow DFSers to spend liberally elsewhere.
10/6 DFS 2B: Ozzie Albies, ATL (DK $4,400, FD $3,400)
I'll pay just enough to get Albies and his 42.3% hard contact rate against Wainright. Albies also has a 25.5% line drive rate.
10/6 DFS 3B: Matt Carpenter, STL (DK $3,900, FD $2,900)
The oldest son of my high school baseball coach had two homers, five RBI and a 1.096 OPS in 23 at-bats versus Braves pitching this season.
10/6 DFS SS: Corey Seager, LAD (DK $4,000, FD $3,200)
Falls into my "I have a hunch about this guy" section of the 10/6 DFS MLB Picks.
10/6 DFS OF: Ronald Acuna, Jr., ATL (DK $5,500, FD $4,200)
Slightly better OPS (.885) on the road than at home (.880). Acuna did hit 23 of his 41 homers outside of Atlanta.
10/6 DFS OF: Nick Markakis, ATL (DK $3,600, FD $2,800)
Has five hits in nine career at-bats versus Wainright (1.525 OPS).
10/6 DFS OF: Joc Pederson, LAD (DK $4,400, FD $3,300)
Potential to explode: Pederson has four games of at least 22.90 FD points since September 25.
Tired of losing money on your DFS and Sportsbook? Sign up today and become a winner while turning your passion for sports into a second stream of income!