10/3 MLB DFS Two-Game Postseason Slate and Showdown Picks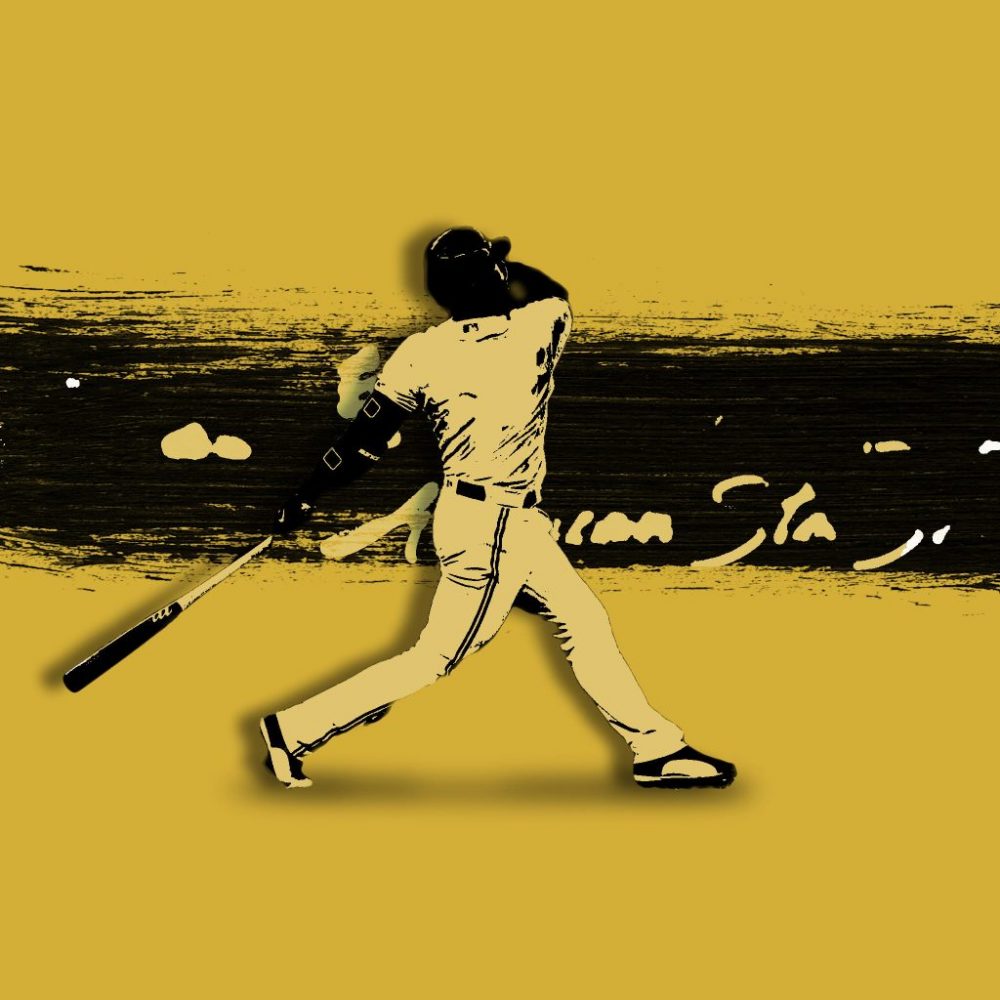 We're into the exciting MLB postseason and looking at some 10/3 MLB DFS picks for the two-game slate and featured Showdown on DraftKings (8:37 EST). Join us as we detail some strategies for lineup construction and taking down the big cash prize.
Sign up NOW for WIN DAILY Premium Gold right here! Projections, wagering info, 24/7 expert chats and more!
10/3 DFS Two-Game Slate (DK & FD)
The games: St. Louis Cardinals at Atlanta Braves (5:02 p.m. EST) & Washington Nationals at Los Angeles Dodgers (8:37 p.m. EST)
10/3 DFS SP General Strategy
The one-game playoffs are over, so SP1s are much more important, could rack up some big-time points and will set the tone for the entire roster construction. There's plenty of SP2 value here.
SP1: Walker Buehler, LAD vs. WAS (DK $9,600, FD $10,200)
The pricing is fair on both sites considering Buehler's ceiling, although he'll have a shorter leash than the regular season. Still – the 29.2 K% stands out as a number we can latch onto and invest in, along with the 12.2% HR/FB rate. The young ace has been the Dodgers' most consistent starter in 2019 and is your best bet at SP1. Ownership will be massive and I'll make sure to leave him out of 1-2/10 GPP lineups, but we can find ways to differentiate later.
SP2: Dallas Keuchel, ATL vs. STL (DK $6,800, FD $8,100)
I'm not interested in Miles Mikolas and the small discount on FD, and he's just too risky against the Braves lineup at their home park in Atlanta. I may slap in both Keuchel and Mikolas in the aforementioned 1-2/10 lineups on DK and stack the biggest bats from the hitting options below, but Keuchel's postseason record (4-2, 3.31 ERA in nine starts and 10 total appearances) is something I'm drawn to. Keuchel's .219 BAA and 3.38 SIERA in the postseason further solidify my interest.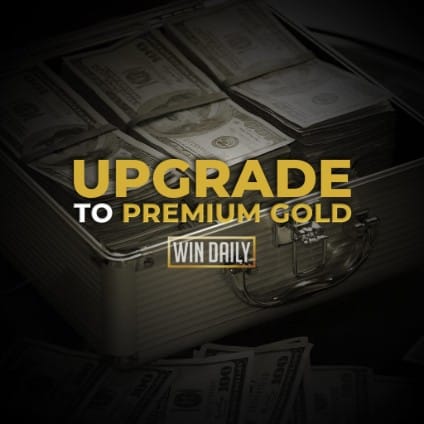 10/3 DFS Hitters
10/3 DFS C: Yadier Molina, STL (DK $3,800, FD $2,700)
You're paying for experience (343 postseason plate appearances) and the highest floor of the available catchers. I'm probably not playing catchers on FD but you get a real discount with Molina. Brian McCann ($3,400 on DK) has legit home run upside but poor postseason numbers in 126 plate appearances (.170/.254/.304 slash). Will Smith is neutralized a bit by LHPs and Kurt Suzuki is a contrarian dart throw for large-field GPPs.
10/3 DFS 1B: Cody Bellinger, LAD (DK $5,000)
The price is right and he's got the biggest upside excluding Paul Goldschmidt, who might get pretty chalky. I'm not worried about lefty-lefty and Corbin may not last long. Bellinger is an OF on FD and OF eligible on DK. Plug him in there. Pivot: Freddie Freeman, ATL (DK $4,700, FD $4,200). I'm concerned about the bone spur in his elbow and may choose to avoid him here. Freddie is risky but has a favorable matchup against Mikolas.
10/3 DFS 2B: Ozzie Albies, ATL (DK $4,500, FD $3,700)
Tommy Edman ($5,300 on DK) is 2B/3B eligible on DK and makes for an interesting pivot against the LHP, but I like Albies hitting in the 2-spot here despite his splits favoring him versus lefties. If he's chalky, I'll look to use the more expensive Edman. Pivots: Edman, Asdrubal Cabrera
10/3 DFS 3B: Justin Turner, LAD (DK $3,900, FD $3,200)
The 34-year-old is nursing a tight back, but he's assured us he will play in Game 1 and is coming off a solid season where he tied his career high with 27 homers – while driving in 67 runs and slashing .290/.372/.509 in 135 games. I'm taking the plunge and hoping for low ownership because of the back.
10/3 DFS SS: Chris Taylor, LAD (DK $3,600)
Taylor is a relatively cheap OF on FD ($2,800) but the price on Dk is solid too. Remember when this guy just couldn't get it going early in the season? After his dreadful April when he slashed .171/.263/.257, Taylor settled in, and he's got plenty of postseason experience with a 139 wRC+ in 30 games.
10/3 DFS OF: Kike Hernandez (DK $3,300)
Hernandez is a $2,900 second baseman on FD, but he's just $3,300 on Dk and the price can get you a full Dodgers stack without too much trouble. He kills southpaws (career 123 wRC+ and .213 ISO vs. LHPs) and he's got five HRs in 103 postseason plate appearances. Pivot: Matt Joyce
10/3 DFS OF: Juan Soto (DK $4,100, FD $3,800)
I'm buying Soto despite the tough matchup, planning on him coming up in a big spot late in the game, and delivering. Soto showed us something in the Wild Card game the small sample 0-for-5 BvP against Buehler will keep his ownership low. The price is cheap and if he fits, I'll use him. Pivots: Marcell Ozuna, Ronald Acuna
10/3 DFS OF: A.J. Pollock, LAD (DK $3,700, FD $3,400)
He rounds out my Dodgers stack on DK and makes sense as a third outfielder on FD. Pollock sports a blistering 136 wRC+ against LHPs and a 154 wRC+ at home vs. LHPs. Pivot: Dexter Fowler
Sign up and get started with WinDailySports! We have your sport and the experts to help make you money. Why lose another buck when you can win TODAY!
10/3 DFS Featured Showdown (8:37 p.m. on DK)
I'll have some shares with Buehler as CPT and a few inexpensive bats and bench players (Gavin Lux, Brian Dozier are both viable bench options in large-field Showdown GPPs), but the majority of lineups will feature Pollock, Turner, Taylor and Hernandez at CPT with shares of Soto, Howie Kendrick, Victor Robles and Cabrera for the Nats.
Sample Showdown Lineup:
Captain (1.5x) – Pollock ($10,800)
UTIL – Buehler ($11,600)
UTIL – J. Turner ($7,600)
UTIL – A. Cabrera ($7,400)
UTIL – C. Taylor ($6,600)
UTIL – V. Robles ($6,000)
Tired of losing money on your DFS and Sportsbook? Sign up today and become a winner while turning your passion for sports into a second stream of income!
10/3 DFS Featured Single-Game (8:37 EST on FD)
We don't have to worry about pitchers on FD, so we can put our best hitter right in the MVP slot and take some chances after that. And If we stick with Pollock as MVP in 2/5 GPP lineups, we'll get low ownership and an advantage on the field.
Sample FD lineup (with $0 left):
MVP (2x) – Pollock ($7,000)
All-Star (1.5x) – Bellinger ($9,000)
UTIL – C. Taylor ($4.500)
UTIL – T. Turner ($8,500)
UTIL – K. Hernandez ($6,000)
I'm a writer from upstate NY in a cool little Hudson River town called Coxsackie. Too many interests to list, but the films of David Lynch, the books of Kurt Vonnegut, the music of Jack White and the maddening sport of golf are near the top of my list. Big into DFS, specializing in baseball, football, golf and hoops. I've written for FFToday.com, RotoExperts and Baseball America, to name a few.