1/12 LPL League Of Legends DFS Breakdown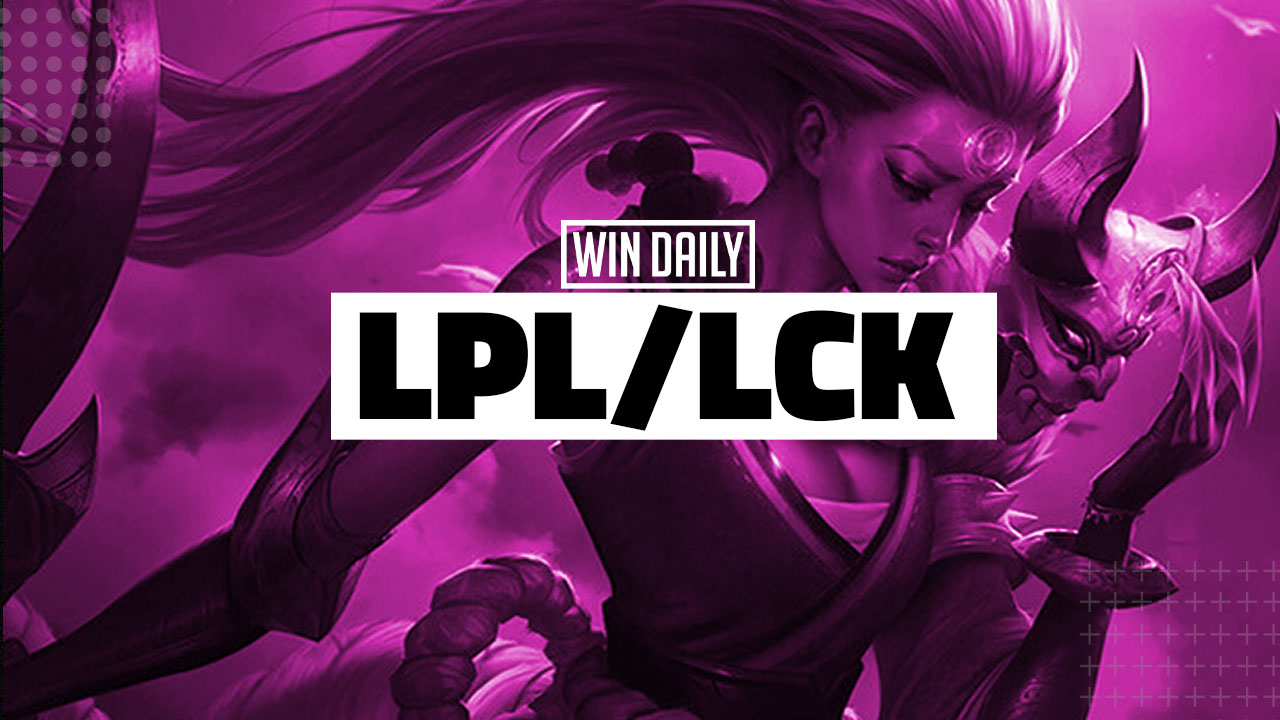 1/12 LPL League Of Legends DFS Breakdown
Welcome to my 1/12 LPL League Of Legends DFS Breakdown, we are coming off back-to-back nights of being in the green and we even pulled off multiple takedowns last night in the chat. Tonight we also finally get back to our first 4 game slate of the year which offers up fewer ties for the top spots in our DFS contests for the day. Our first four gamer includes TES/RA, LNG/UP, T1/KF(AF), and DRX/LSB. All of these teams have had roster shakeups over the offseason which we are going to dive into to find out the best plays overall on the slate. Let's dive in
DRX vs LSB
Our first match on the night is one we are going to have to go to for value from the side of DRX who have gotten exponentially better over the course of the off season while LSB on the other hand has lost players like Fate and prince while gaining some like Clozer to their roster. I really like DRX's roster changes as they moved to upgrade in the mid and the bot lane with Zeka and Deft coming in. LSB did make a good move with the pickup of Clozer but the rest just don't do it for me as they are all historically average or below, or just really young players in the bot lane. DRX went for a more veteran movement which I believe will move them solidly into the middle tier of the LCK.
This isn't going to be one of the higher scoring games on the slate but there is decent upside in playing DRX tonight as LSB is one of the bloodier teams of the LCK and the value here is amazing. I also really like the possibility of LSB taking over here with their new roster and Clozer pulling through to give them an improbable 2-1 win but I don't believe in them enough to actually stake money, its nothing more than an idea to play around with when building multuiple lineups for tonight. I would preferrably use pieces from this match in value spots only when looking into DRX. DRX wins 2-1 but it is close and not too many kills, wouldn't 4 stack here.
T1 vs AF (KF)
T1 is hands down going to be one of the top 3 teams in the LCK this split and is where I am going to keep going back to for a consistent win with a decent scoring floor. That sounds a lot like a very solid cash pick to me. AF does have a pretty solid roster, a lot of T1 castoffs have found their way here and they are improvements over the last set of players with Teddy, Ellim, and FATE coming in from free agency. The total kill upside of this game is something I do think we need to worry about a little bit because these two teams always seem to have kills on the lower end against eachother and their CKPM's. I believe this game is going to be closer than most expect but still wind up being a 2-0 overall in favor of T1.
Going into the matchups here I have the top lane going over to the side of AF with Kiin pulling it off vs a younger, less experienced player in Zeus but thats where the advantages end with the jungle heavily pulling to the side of T1 with the presence of Oner. Mid lane goes over to one of the best in the world with Faker over FATE. Fate isn't a bad player but he doesn't have the ability or skills to win over Faker. Bot will go to the side of T1 with Gumay being better than Teddy overall, along with Keria being one of the best young supports in the game. I am taking T1 to win here 2-0 as one of my favorite cash stacks tonight.
TES vs RA
This is a very lopsided match with what I believe to be lower kill upside and that's something that I think we will see come through tonight as RA hasn't liked to fight too much and give up kills. These changes to the roster for RA aren't my favorite either as they lost some of their best players in fofo and hang. TES on the other hand has improved their roster dramatically with the addition of Zoom in the top lane and Tian in the jungle. I really like TES to win here but I don't know how much I can embrace their upside as RA is a slow team in the LPL. This is going to be a short run down of this matchup as I really like TES to just win and sweep here with no questions asked and to deliver decent scores but not pay off their price, I like them as safety pieces and nothing more unless your going for them in a GPP with like LSB on the other stack.
LNG vs UP
This is the match I have been looking forward too writing up all night as I think its going to be the most interesting and the bloodiest match on the slate. UP has a mostly new roster coming in that I really do like, ELK and Cryin are good additions to this roster while LNG has brought in DoinB the hypercarry and LvMao, a good overall support player coming way of JDG. Both of these teams are some of the bloodier roster in the league with UP dying a ton in losses and LNG liking to feast in their wins. I do think this match is going to be closer than many expect as there is a possibility that UP can take a game but I really like LNG here as they are my favorite play on the night by a long shot. Having 4 of them on my roster tonight is something im looking forward too tonight in GPP's and cash if possible.
Looking into the matchups for the lanes I really believe that LNG is going to take over the match and have dominance as their top side has a big edge on UP with Ale/Tarzan over Zs/H4cker. Mid lane has to go over to the likes of DoinB as Cryin really struggles last split but is someone I believe to be a good player overall. Bot goes over to one of the best ADC's in the LPL in Light and a good support in LvMao. I am taking LNG to roll over UP in this matchup and rack up the kills to be the highest scoring team on the night and where I am going to try to take my 4 stacks from tonight.
1/12 LPL League Of Legends DFS Breakdown overview
Thank you for reading my 1/12 LPL League Of Legends DFS Breakdown, I am picking T1, DRX, TES, and LNG. I think it is going to be a big favorites slate but I really think the upside here is going to be what sets us apart. LNG is going to be the team I am targeting first to 4 stack, then DRX, and finally T1. TES I am only going to do if needed or for a very GPP look tonight. Thank you for reading my 1/12 LPL League Of Legends DFS Breakdown tonight, for other articles here at WinDaily click here, and to join our discord click here. Thank you for reading today's article lets go 3/3 on LOL tonight!!