1/12 DFS Winners: NFL Divisional Round
A look back at some of the best performances from the Sunday slate plus their outlooks for the remainder of the season. Some nights, all you need to do is build a bankroll for your next point of attack. All that and more on the 1/12 DFS and Betting review and look ahead.
Sign up NOW for WIN DAILY Gold right here! DFS Pro Cheat Sheets, projections, wagering info, 24/7 expert chats with our DFS Pros and more!
1/12 Win Daily DFS: Win Daily's Javier Prellezo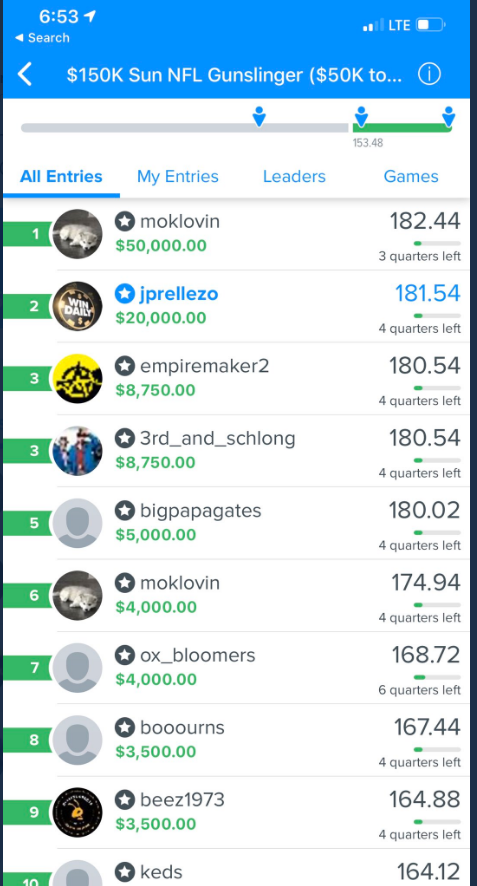 Javy had a huge Sunday with NFL DFS in the Divisional Round. He ended in second place in the $150K Gunslinger and just missed taking home $50,000. Walking out with $20,000 is still amazing in itself. He is one of the greatest DFS experts in the industry and has the ability to ask him questions. Do you want to learn the tactics that make you win major, life-altering money? That is to become a Premium member and pay attention to what the DFS experts are doing. The ability to ask questions on how and why they build their lineups is valuable beyond a price point. Become a member today and start winning!
Cash with Flash 30-day Sports Handicapping Challenge

Our content director, Phil Naessens, Is holding a 30-Day Sports Handicapping Challenge. The winner with the highest winning percentage receives a  one-month Gold membership to Win Daily Sports. Yesterday, Phil correctly picked the Memphis Grizzlies to defeat the Golden State Warriors and that's exactly what happened.  Phil is now 8-3 through twelve days of the challenge. Phil has his pick for the day published usually before 10:00 am ET and if you finish at 52% or better, you win the Gold Membership.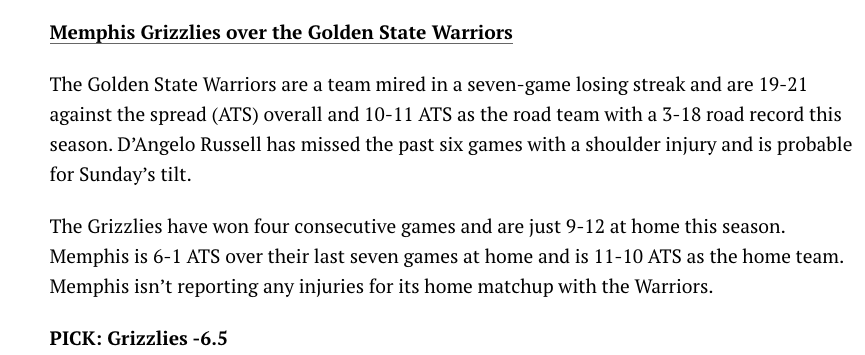 1/12 Win Daily Winner: Florida Panthers Second Line

This is a snippet from The Daily Hot Shot article written by Richard Masana where the top value line was the Panthers second line. Even with Acciari not recording a point, Trocheck and Connolly had solid games. Trocheck finished with a goal and two assists while Connolly had a pair of assists. With five total points, this line was a reason they dominated the Maple Leafs last night. You could become a Premium Gold member and take your DFS experience to the next level. Start 2020 with a huge piece of help in landing in the green at all times.
1/12 Win Daily Winner: Win Daily's Nick Bretswich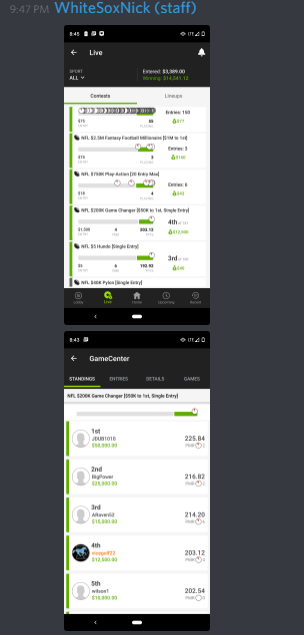 This is from our Discord channel and Nick had a huge NFL DFS night. Ending up with $14,541.12 in his winnings, Nick dominated with his lineup selection. He and David Jones talked about this slate here on our YouTube channel. Do you want to know how to become an expert-level DFS player? You should become a Premium member for all the up-to-the-minute updates from our DFS experts. Also, the ability to chat with other users and the experts whenever you like on our private Discord server is priceless in itself. You also get access to many great money-making articles like this one. What are you even waiting for at this point?
1/12 Winner: Capper Steve

Capper Steve had another great night with his NFL action. If you followed all his plays, you would have a 1.85 unit increase. Capper Steve is usually ending up in the green and make sure to follow his articles to know his latest action and we can all win together. Make sure to check out Win Daily on SiriusXM, our podcasts and the live streams on our YouTube channel so you can always be informed with the most important DFS news. Also, becoming a Premium member doesn't hurt either with access to the entire Win Daily Family whenever you want.